Committee sends bill seeking to ban investment by foreign adversaries to the Senate floor
Bill amended to exempt permanent residents who are citizens of countries deemed foreign adversaries by the U.S. Secretary of Commerce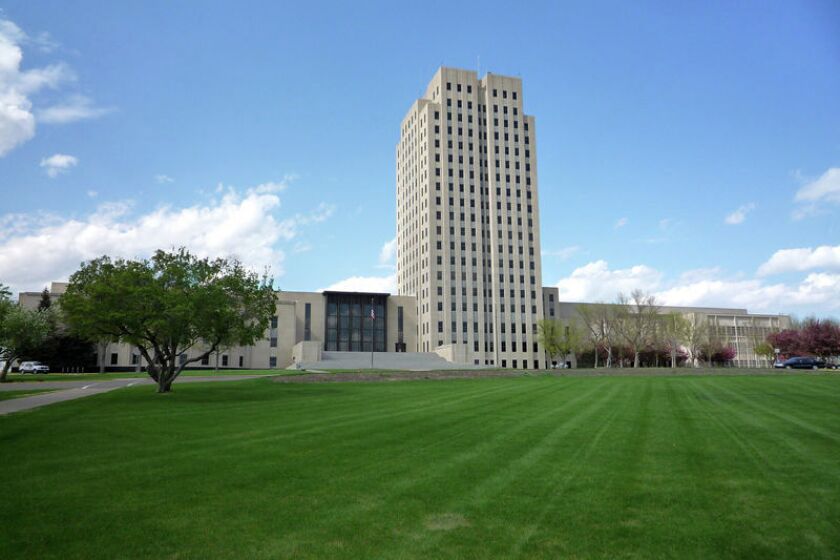 BISMARCK — The Senate Judiciary Committee voted 7-0 to send a bill seeking to prohibit foreign adversaries from pursuing development agreements with local governments to the Senate floor for consideration, during a committee session on Monday.
Senate Bill 2371, introduced by Sen. Bob Paulson, R-Minot, was prompted by the defeat of the proposed Fufeng wet corn milling operation in Grand Forks. In addition to prohibiting local government boards, such as city councils and county commissions, from establishing development agreements, it would prohibit "foreign governments listed as adversaries or business entities headquartered in those countries from purchasing, holding or acquiring title to real property in the state."
The committee approved an amendment to the bill exempting citizens of countries deemed foreign adversaries by the U.S. Secretary of Commerce from the prohibition of acquiring real estate in North Dakota. The list of countries deemed foreign adversaries include Cuba, Russia, Iran, the People's Republic of China, North Korea and the regime of Nicolas Maduro in Venezuela.
Paulson said the amendment was made to prevent denying permanent residents of the aforementioned nations the ability to purchase their own homes.
"We didn't want someone who is a citizen of one of these countries — maybe they haven't gone through the citizenship process yet — booted from their home or anything like that," said Paulson.
Additionally, Paulson added language to the bill protecting entities owned by individuals from countries deemed foreign adversaries "if the entity is a duly registered business, and has maintained a status of good standing with the Secretary of State for seven years or longer, has been approved by the CIFUS process to conduct business in the state and maintains an active national security agreement with the Federal Government."
During the bill's hearing last week , economic development leaders expressed concern over the potential for the bill to discriminate against established firms from countries deemed adversaries, namely Cirrus Aircraft's facility in Grand Forks, and their ability to expand.
Paulson reassured the committee that the aforementioned amendment was put in place to address situations like Cirrus'.
"We don't want any unintended consequences of Cirrus not being able to move forward with planned development of their property," said Paulson.