Bills prohibiting foreign ownership of land in state heard by Senate Energy and Natural Resources Committee
Both bills passed the House and have since been introduced to the Senate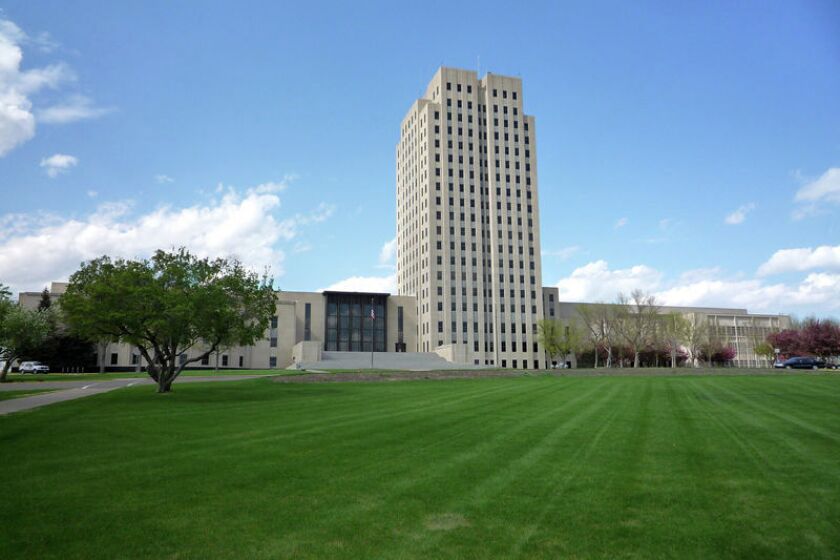 BISMARCK – Members of the Senate Energy and Natural Resources Committee heard testimony on two bills related to foreign governments purchasing land in the state during a hearing on March 17.
If it becomes a law, House Bill 1135 would bar a foreign government and the businesses they control from purchasing, acquiring or holding any interest in agricultural land in North Dakota. It would not affect land held by a foreign government before July 1, 2023. House Bill 1503 seeks to prohibit foreign ownership of real property in North Dakota.
Both bills passed the House and have since been introduced to the Senate.
House Bill 1503 received a 5-0, with one absent, "do not pass" recommendation from committee members as the bill will be merged with Senate Bill 2371 , which seeks to prohibit county commissions and city councils from establishing development agreements with entities deemed "foreign adversaries" of the United States.
The question of how the bill would affect businesses already in the state such as Cirrus Aircraft in Grand Forks was brought up during the hearing. In February economic development leaders testified against the bill , and at the time, how it would retroactively apply to ownership interests in property acquired after July 31, 2020.
Since then an amendment has been added that the definition of a "covered person" wouldn't apply to a person that, as of the effective date of the bill, has been a registered business and in good standing in this state for seven years or longer.
Cirrus opened its Grand Forks facility in 1997 under Dakota Aircraft Corporation. Cirrus Aircraft was acquired by China Aviation Industry General Aircraft in 2011. Prior to the acquisition of Cirrus Aircraft by CIAGA, Cirrus and CIAGA went through a review process with the Committee on Foreign Investment in the United States.
Testifying in favor of House Bill 1503, Scott Skokos, executive director of the Dakota Resource Council, said while the organization doesn't generally get involved on issues within the bill, the organization had land owners that were affected by the now stopped Fufeng project.
"These bills are a very good way to try to combat so that the local people don't have to be the ones who are fighting against their local government when they see an issue like this around the Fufeng issue and similar things," he said.
Nick Hacker of the North Dakota Land Title Association provided testimony in opposition to House Bill 1503. Though Hacker said he's not opposed to the public policy portion of the bill, he said "unattended consequences" need to be considered.
"How do we make sure that we don't negatively impact unsuspecting people?" he asked. "Whether that's a lender that borrowed money on land. Whether that's a seller that didn't know they were dealing with some sort of entity that had layers of other entities … and so you can think about layers and layers of corporations as mentioned by the previous speakers, it's impossible to identify who that beneficial owner is."
Another bill related to foreign entities acquiring or investing in land in North Dakota, House Bill 1356, which would have created a state agricultural foreign investment review board, failed to pass the House.