No advertising for medical marijuana products in South Dakota, according to new rules
With a wide majority of rules regulating medical cannabis in South Dakota already in place, lawmakers on a rules committee approved half-a-dozen leftover measures, including rules on advertising, bulk transfer, and home grow.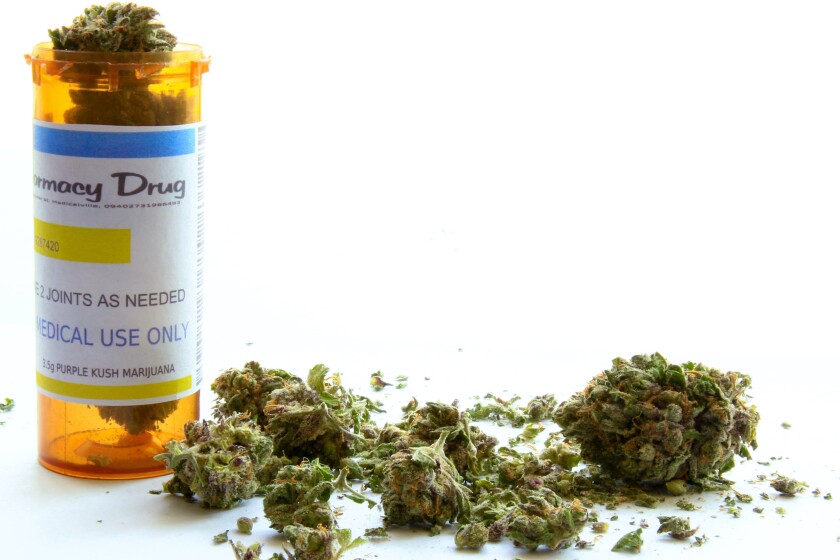 We are part of The Trust Project.
PIERRE, S.D. — While South Dakota lawmakers this fall have envisioned reforms to medical and court-enjoined recreational marijuana programs, an interim rules committee on Tuesday, Oct. 26, greenlit the last remaining rules in the medical cannabis program that did go into effect on July 1.
The voter-approved cannabis program spurred the Department of Health to draft nearly 150 rules that the bipartisan, bicameral committee approved in September. But six rules -- including measures outlawing marijuana advertising and bulk packaging of the product still illegal under federal law -- were sent back for rewrites .
At a Tuesday morning meeting, the committee approved those remaining rules, including a measure that removed physicians from the role of certifying who can grow marijuana plants at home, as allowed by Initiated Measure 26, which was approved by nearly 70% of South Dakota voters.
"A physician [still] has a role to play if a person needs to grow more than three plants," DOH Secretary Kim Malsam-Rysdon told the committee Tuesday. "[But] we did remove one of those factors in consultation with the South Dakota Medical Association and SDAHO ( South Dakota Association of Healthcare Organizations )."
Previously, DOH sought to require a medical professional to sign off any person who sought to cultivate plants at home.
One rule also loosens a requirement that had effectively banned the bulk transfer of any cannabis product in the name of child-safety provisions. After pushback from Sen. Timothy Johns , R-Lead, in the September meeting, DOH's rules will now allow bulk flower to be shipped in a container of 10 or fewer pounds.
A third, newly approved rule by the committee also wiped away a potency threshold for smokable cannabis -- an older, proposed rule had sought to ban inhalation for products containing higher THC levels. No cardholder under 21 may possess inhalable cannabis.
Finally, the committee finalized a rule prohibiting forms of advertising. Malsam-Rysdon said such a rule could "help clarify that we have restrictions in place [on advertising] until such time that this product is not illegal at the federal level."
The committee's work on Tuesday comes against the backdrop of a so-called summer study committee of legislators meeting on marijuana policy for months, wiling away at draft legislation that could all but ban home cultivation but also decriminalize small amounts of marijuana for adult use.
"There's a lot of varying opinions about the whole process and where we're headed in the future here," observed Rep. Kevin Jensen , R-Canton, at the end of Tuesday's meeting.
But any changes to the current medical program, which went into effect in July, must be passed by the full legislature and earn Gov. Kristi Noem's signature. At present, even proponents admit this is a steep hill.
The South Dakota Supreme Court has still yet to release its written opinion on the fate of the state's voter-approved recreational marijuana program, which a Hughes County judge struck down back i n February.