Next look at Grand Forks' in-school COVID numbers due Friday, Nov. 13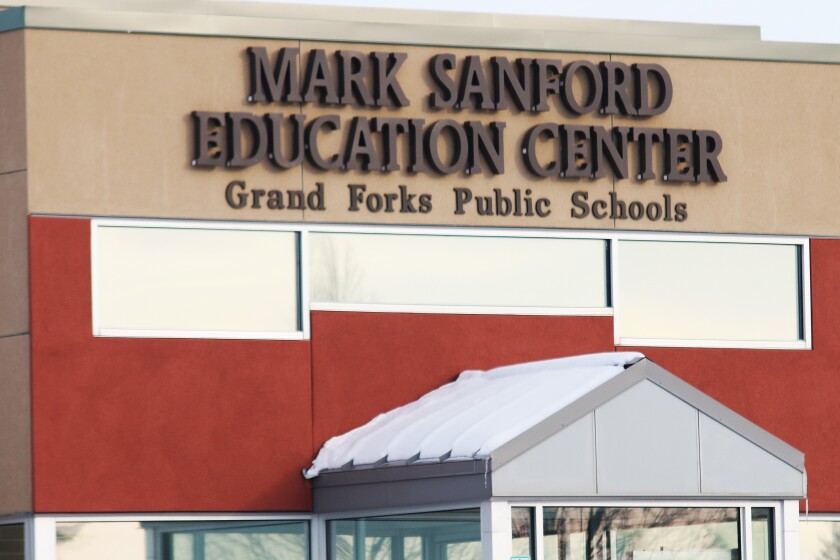 The Grand Forks School District is expected to release its next batch of internal coronavirus numbers on Friday, Nov. 13, a spokesperson said this week. The numbers will be an important bellwether for the district's ability to keep holding in-person classes.
Those numbers, expected to come shortly before the end of the business day, will help School Board leaders weigh the future of the district in a special meeting on Monday, when they could decide to shift thousands of students and teachers out of the classroom and into a digital learning scheme.
Exactly what they'll do, though, isn't yet clear. School Board President Amber Flynn said the district will weigh not only its internal numbers on Monday, but also input from local public health officials. And she said one of the biggest questions is about staffing.
"And at this point, the threshold is, staff are tired and exhausted, and if we don't have staff show up in the building to teach our students, then that's not sustainable," Flynn said.
A key number to watch is the school district's number of "close contacts," those who are not considered positive but must quarantine because of exposure to the virus. The school district released data on Oct. 30 that showed 883 of the 6,961 staff and students in school buildings were considered close contacts since Oct. 19. That's about one in eight people.
The school's rate of positive tests was about 1.4% of those 7,000 staff and students, or just under 100 people.
But school officials have insisted that school buildings are some of the safest places for students — with a highly regulated environment of masks, social distancing and sanitized surfaces. Speaking earlier this week, the local public health department's school liaison, Allen Anderson, said that leads him to believe that schools can stay open for now.
"They're following every recommendation they possibly can," Anderson said, though he pointed out that he sees some concerns ahead. "Especially as we move towards more indoor sports and situations where masks can't (be worn), I'm thinking of wrestling or basketball, that kind of thing, where it could be challenging moving forward."
Anderson attached an important caveat: he was only speaking about the data that was in front of him on Monday.
The data expected to be released Friday also will help provide more insight into whether a recent mask resolution — passed last month by the Grand Forks City Council — has made any meaningful difference for students and teachers.
So far, Grand Forks County has seen more than 8.5% of its population test positive since the beginning of the pandemic, according to a New York Times database accessed on Tuesday. The county had averaged nearly 170 cases per day each day during the prior week.
"In a lot of ways, it feels like there's no right or wrong answer, and we're making a decision on what's the best out of all the worst options," Flynn said. She described a cacophony of public input, asking to either shut down or reject masks or take any other course of action, plus constant feedback on the radio and in the newspaper.
"As a School Board member and a human being, it makes me question if I'm making the right decisions every single day," Flynn said. She said she's scared of the numbers in the community, and especially of what it might mean for local families. "'There's no clear path, and we have to find the best route to get where we're going and move forward."