Man charged in Jan. 6 attacks appears in federal court in Sioux Falls
Billy Knutson did not enter a plea during his initial appearance in federal court. Federal prosecutors are charging Knutson with illegally entering the U.S. Capitol during last year's mob violence.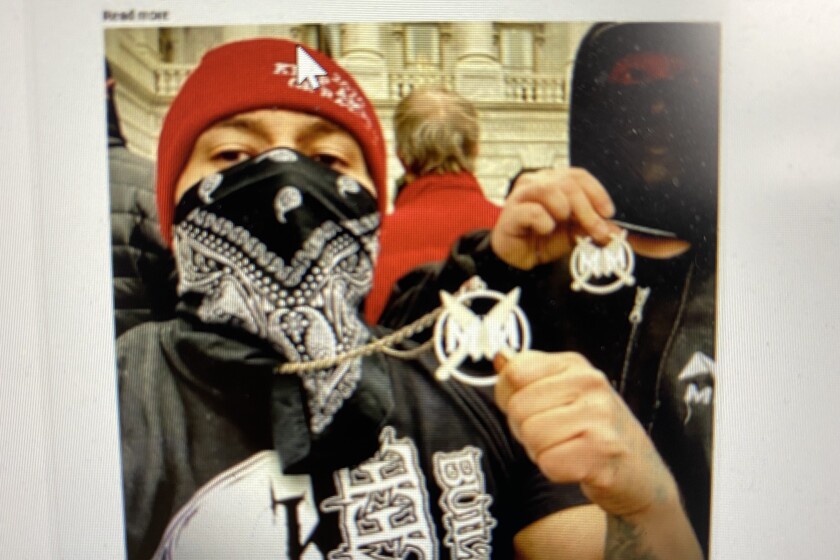 We are part of The Trust Project.
SIOUX FALLS — A man charged with four federal counts of illegally entering the U.S. Capitol on Jan. 6, 2021, made his initial appearance this week in federal court in Sioux Falls.
Billy Knutson did not enter a plea in appearing before Magistrate Veronica Duffy in the U.S. District Court of South Dakota in Sioux Falls. He acknowledged in court papers that he was being charged with four federal crimes, including entering the U.S. Capitol and disrupting the police during last year's Jan. 6 insurrection.
It is not immediately clear whether Knutson is a South Dakota resident, but court documents show he filed an "economic application" in North Carolina. He name was turned in to the FBI after two separate confidential sources who followed his social media accounts reported photos Knutson posted from both outside and inside the Capitol.
In one instance, an informant told an FBI agent that he'd penned rap songs about Jan. 6 that he later posted to YouTube.
"The artist performing the songs ... is consistent in size, tattoos, and appearance with the person who was depicted climbing into the Capitol building in the submitted video," said an affidavit from an FBI agent.
Small town cemeteries face challenges in preserving history
The shooting in Sioux Falls was the 17th police shooting in South Dakota since 2018. All have been found to be justified.