Long a Grand Forks pipe dream, new I-29 interchange plans reach 'milestone'
Decision by City Council puts long-discussed project another step closer to reality, although more planning and approvals remain.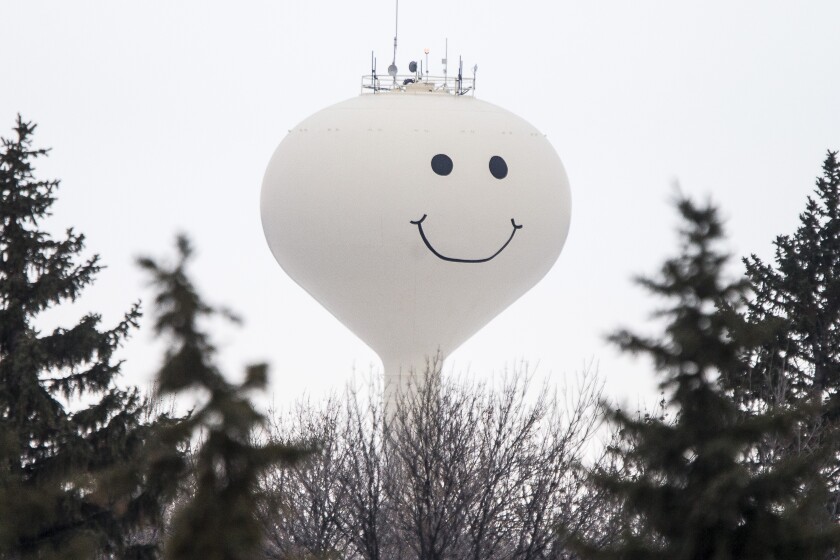 We are part of The Trust Project.
Grand Forks hasn't had a new Interstate 29 interchange in more than 50 years, but for a long time, there's been chatter about building another. For years, that conversation has been centered on one place: 47th Avenue South.
That talk has gotten closer to a real construction project, although it's still has not gained final approval. This week, the Grand Forks City Council OK'd an early cost-sharing agreement with the state Department of Transportation over preliminary study on the project. The move paves the way, in theory, to building the interchange.
The project has been "studied" for years, yes. But City Hall leaders say this preliminary study, which will focus on how well the project fits the site and its environment, is the first part of an official process that, barring big surprises, could lead to construction.
That's bringing the project closer to reality than it's ever been before.
"I think this is a real milestone, this partnership with the (state)," City Administrator Todd Feland said. "This will be further than we ever have been on this once we conclude this study, and we should be in a position at (its) conclusion of having a final concept of how the interchange should be designed, regarding location and engineering design and all those sorts of things."
Under the agreement, the city will pay half of the $1.3 million fees associated with conducting the study, which will likely conclude in 2023.
It's been a long road for the interchange project, which has been little more than an abstraction at City Hall for years. City documents show the City Council weighing costs and needs at 47th Avenue South at least as early as 2013. City leaders have since heard from interstate planners that the off-ramp at 32nd Avenue is likely to see increasingly bad congestion as the city grows, potentially even backing up into highway traffic.
"The 47th Avenue South interchange is about reducing the traffic compaction at 32nd, and the interchange is the best option to do that, as opposed to adding lanes on 32nd," Feland said.
Assistant City Engineer David Kuharenko points out that actual construction is still a long way off — 2026 at the earliest. The forthcoming study has to be completed, he pointed out, as well as early engineering, and the final funding for the project has to snap into place. The cost of the interchange could be in the neighborhood of $50 million, he said, with about 10% funded by the city and the rest picked up by state and federal sources. That's not counting the city's cost to build connecting roadways.
Kuharenko tempered expectations on the forthcoming study, though. It's not a sure thing, he said, that it will give the project a green light.