Youthworks notifies County Commission of shelter possibly closing in Grand Forks
Youthworks North Dakota helps runaway, trafficked and struggling youth in North Dakota, according to its website, and provides school-based programming, as well as youth and family services for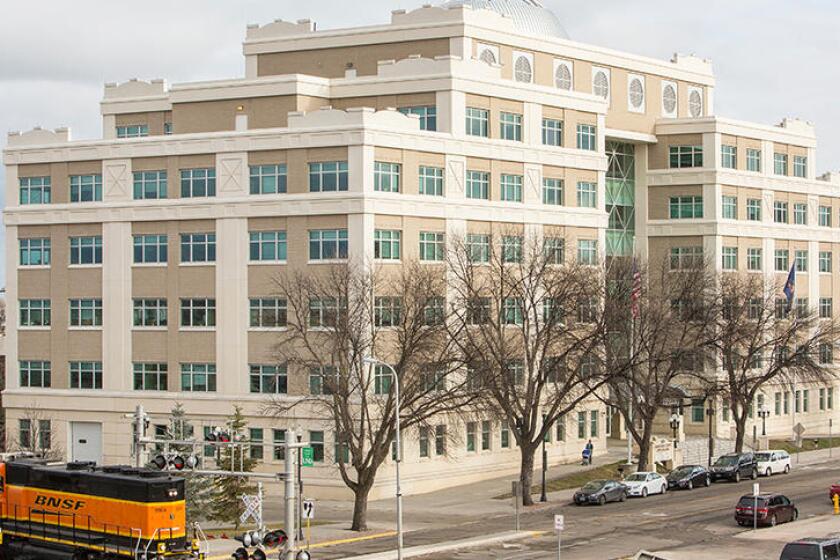 We are part of The Trust Project.
GRAND FORKS — The Grand Forks County Commission heard from Youthworks of North Dakota, which is on the cusp closing its shelter in Grand Forks.
Youthworks North Dakota helps runaway, trafficked and struggling youth in North Dakota, according to its website, and provides school-based programming, as well as youth and family services for children under 18. Should the shelter close, Youthworks would still operate in Grand Forks and still has an office downtown.
Melanie Heitkamp, executive director at Youthworks, spoke to the commission, saying Youthworks learned last year its shelters could not have both attendant care and county custodial children in the same place without some sort of separation starting in 2022. The Department of Human Services, in an effort to make funds available throughout the state, provided startup funds of $150,000 to try to help Youthworks locate a building, acquire staff and do training.
Heitkamp said Youthworks initially believed it could secure an affordable building and be able to use the startup funds to provide the emergency shelter needed for county social service youth.
"We're looking at trying to locate space," Heitkamp said. "Unfortunately, I've had workers up in Grand Forks trying to locate space for some time now, and we really have struck out."
As of Aug. 1, Youthworks would need to move to a space, and Grand Forks County would be taking over the attendant care program in the site Youthworks currently occupies in Grand Forks.
"At this point, we do not feel like we're going to have success being able to find a location, remodel the location and have that ready to go," Heitkamp said.
Commissioner Tom Falck said in the meeting he contacted the Grand Forks County Juvenile Detention Center about Youthworks using it as a temporary location, but the Department of Human Services requires egress windows be installed in any room where children are sleeping so first responders can get inside if needed.
Heitkamp said Youthworks requested a variance to the rule from the Department of Human Services, but it was declined.
Leaks in the courthouse roof have compromised the dome's structural integrity.
"All modern buildings don't have egress window framing," Falck said. "None of them (do). You'd have to find some antiquated building that's going to have egress windows for them."
Heitkamp said Youthworks found a suitable building that met all the requirements from the Department of Human Services early in its scavenging process, but it sold quickly to another buyer.
"This is a tough position for your social service workers come Aug. 1," Heitkamp said. "But I just want you to know that we did our very best to try to figure this out. We just kind of hit a dead-end, and so the staff that work for us, we were told could apply for the positions, if there's positions open, over in Grand Forks County for the attendant care."
Heitkamp ended by saying she was grateful to have worked with Grand Forks County, but Falck told her not to give up yet and that the commission would keep working on the issue.