What issues aren't being talked about in Grand Forks? City Council candidates respond 
Council elections, set for June 14, will see three seats at the ballot. Two of them will be open seats contested by five total newcomers.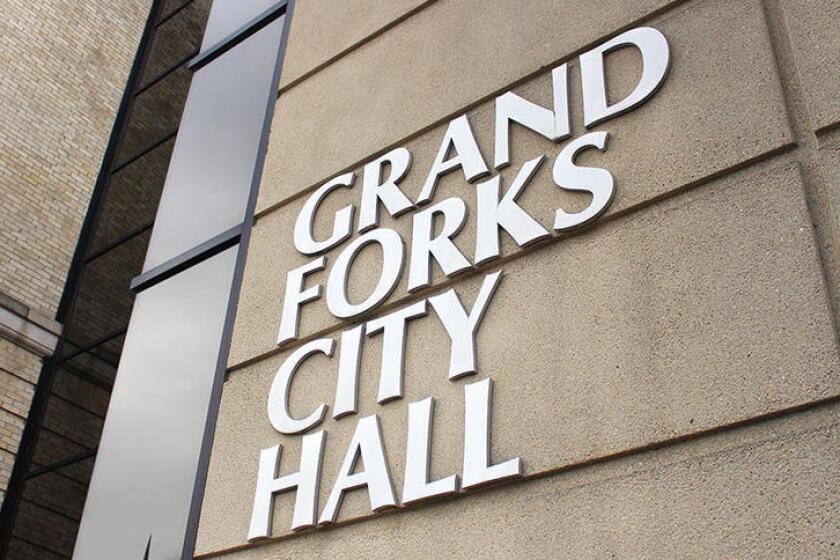 We are part of The Trust Project.
GRAND FORKS — City Council races mean that, every two years, there's a chance for new ideas to find their way to City Hall. Campaigns don't always mean new people on the council — but they almost always mean a fresh chance to talk about big issues.
This year is no different. Council elections, set for June 14, will see three seats at the ballot. Two of them will be open seats contested by five total newcomers.
The Herald's election coverage asked candidates where they stand on big issues, like the local economy's workforce issues, as well as infrastructure projects and City Hall's handling of a Chinese agribusiness deal. Candidates received questions by email, and responded in mid-May with their answers.
Our question for today: "What is the city's biggest challenge that nobody is talking about?"
Ward 2 includes the north side of downtown and industrial neighborhoods along the city's northern edge. Katie Dachtler, the incumbent, is not seeking reelection.
That leaves two candidates seeking the same seat: Rebecca Osowski, a sales support specialist at LM Wind Power, and Matthew Ternus, former UND student body president and current staffer for the Community Violence Intervention Center.
Osowski said the city needs to work on its connection to the community.
"The city needs to communicate better with its citizens," she said. "The website is somewhat difficult to navigate unless you are familiar with it. Also, the only place live broadcasting is done, is through Facebook and channel 2 but should be streamed directly from the website as well."
For Ternus, the biggest unsung issue is the city's struggle to retain recent college grads.
"While we have seen an increase in residents aged 25 to 39, there's more we can do to keep graduates of institutions like the University of North Dakota here," he said. "Expanding the InternGF program, working to expand knowledge on public transit and community happenings, all of that will help foster community and experience with those that are here for school."
In Ward 4, which borders the Red River from nearly downtown to about 40th Avenue South, there are three candidates seeking to replace City Council member Jeannie Mock, who is forgoing reelection: Ward Johnson, an attorney, businessman and former Army colonel , Tricia Lunski, co-owner of HB Sound & Light , and Harry Samuelson, a mechanic at Nelson International.
"I am unaware of any (unsung problems)" Johnson said. "I think our media outlets, regular meetings, and political climate encourage people to bring their issues forward easily and regularly to the proper arms of city government."
Lunski said she's concerned about retaining young residents.
"We need to bring younger people to our community, to start families and establish roots and we need to make Grand Forks the place people want to stay," she said. "The city of Minot has approximately 15,000 less people than we do, but they have more children in public school. This should be an eye opening fact we need to address. The cost of housing, especially first time home buyers, needs to be addressed."
Samuelson has a different take on retention.
"The biggest issue right now facing the city is the loss of the citizens in Grand Forks. Not the people leaving town, but the loss of the trust the citizens have with the city. Anyone that's led a team knows you can lead by position, but you can't lead by mandate," he said. "If the residents of Grand Forks are so disconnected from the city government, anything the city wants to accomplish will be met with skepticism."
City Council President Dana Sande is running unopposed in Ward 6, which now includes southern-central Grand Forks. He's been on the council since 2010 — long enough to have seen years and years of management at the Alerus Center.
"The finances of the Alerus Center is, and has been, a grand challenge for our community," he said. "Maintaining a facility of the magnitude of the Alerus Center is incredibly costly and has strained the finances of the facility. I have been pushing for a long-term capital improvement plan which didn't include asking the taxpayers for additional funds. As time goes by it seems more and more difficult to be able to manage the Alerus finances beyond the current sales tax sunset in 2029."
Other stories related to the School Board race can be found on the Herald's website, including: