Want to run for Grand Forks school board? Here's how – and who's already pursuing a seat
So far, four candidates have thrown their hats into the ring for five available seats on Grand Forks Public Schools' highest governing body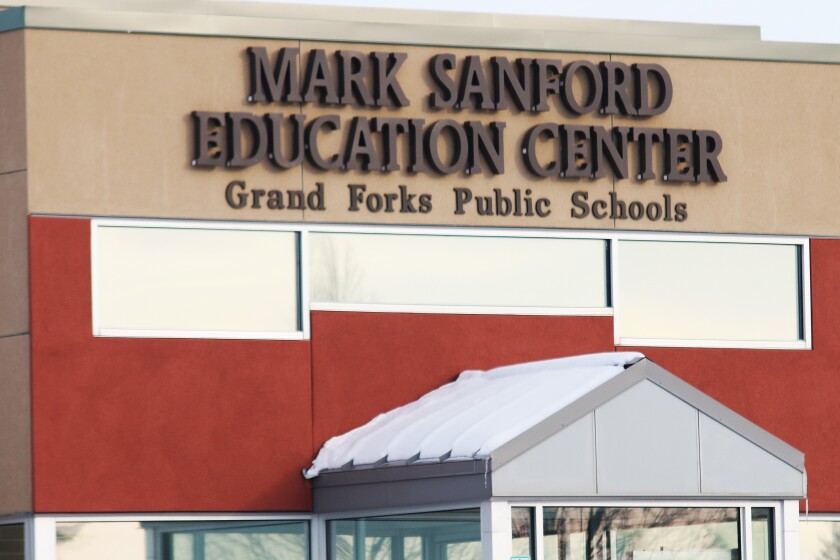 We are part of The Trust Project.
Want to run for Grand Forks School Board?
Grand Forks Public Schools is set to hold elections for five up-for-grabs seats on its nine-member school board this June. As of Thursday, March 10, four people have filed the necessary paperwork to appear on districtwide ballots. They are, in alphabetical order by last name:

Ron Barta, a master logistician at the Department of Homeland Security who said he handles the land ports of entry and airports in Idaho, Montana, North Dakota and Minnesota.
Jacqueline Hassett, a licensed social worker who's currently a public health specialist and health equity coordinator at Grand Forks Public Health. She was first elected to the board in 2018. A win this summer would reinstall her for a second term there.
Marie Stewart, who listed her occupation as a self-employed "provider" on her candidate filing form. The phone number she listed on that form did not have a set-up voicemail box and did not respond to a pair of text messages the Herald sent to it.
And Brad Sturlaugson, a funeral director at Norman Funeral Home and president of the South Forks Lions Club.
Here's how to run: file a "candidate filing form" and a "statement of interests" with Grand Forks Public Schools' business manager by 4 p.m. Monday, April 11. Both forms are available in the district's business office at the Mark Sanford Education Center, 2400 47th Ave S., Grand Forks.
Each seat on the board is "at-large," which means its occupant represents the entirety of the district, rather than a single ward or other segment of it.
Each member of the board serves a four-year term. The board election is scheduled for Tuesday, June 14, and will coincide with a statewide primary.
The board seats up for election this summer are currently held by Doug Carpenter, Chris Douthit, Shannon Mikula, Bill Palmiscno and Hassett. Hassett is the only one of the bunch so far who's filed the paperwork necessary to run again.
Douthit, a longtime teacher and school administrator in the district, said in January that he doesn't plan to run for another term .
Palmiscno, who retired from the Grand Forks Park District last spring after 47 years, said he's still weighing his options, but plans to decide whether he'll run again by the end of March. A big factor, he told the Herald, is time, and whether he can commit enough of it to the position while he helps with his grandchildren.
"But they'll be the main reason that I would run, too," Palmiscno said with a chuckle.
Carpenter, too, said he hasn't decided whether he will run for another term. He said he'll weigh the district's finances and facilities plans when he makes that decision, plus the other candidates in the field.
"And if I feel I can still bring something to the benefit of the board and district," Carpenter added.
Mikula did not return Herald requests for comment on Thursday or Friday morning.