SeaQuest, which hopes for a public subsidy in Grand Forks, is in a tax dispute in Connecticut
SeaQuest, an Idaho-based chain of petting zoos and aquariums, is suing the city government of Trumbull, Connecticut, alleging that the city overvalued the company's property at a mall there. At the same time, the city is suing the company for taxes it claims the company owes. The company is also seeking as much as $1 million from Grand Forks' city government to open a similar hands-on aquarium in the Grand Cities Mall.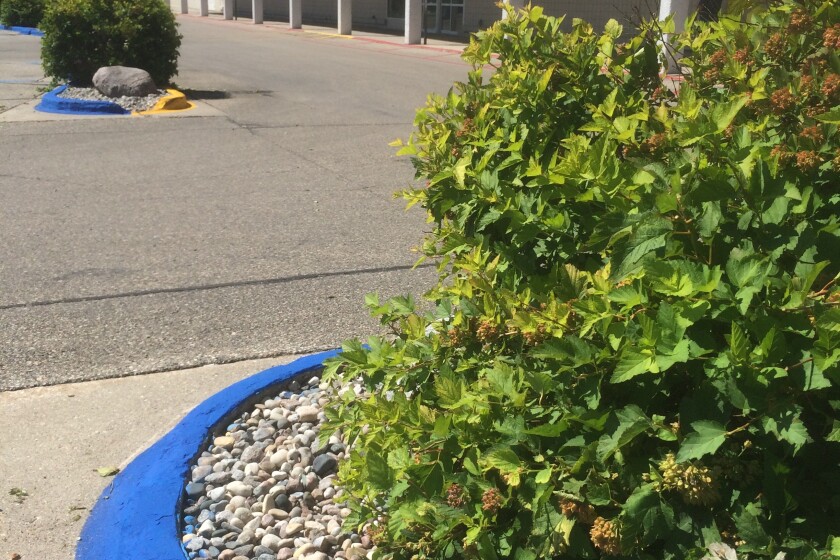 We are part of The Trust Project.
A company that hopes to use a public subsidy to build a hands-on aquarium in Grand Forks and a Connecticut city government are suing one another over the value of the company's property in a suburban mall there.
Lawyers representing Trumbull, a town of about 36,000 people that borders Bridgeport, Conn., allege that SeaQuest Trumbull LLC owes the city $167,158.33 worth of unpaid taxes on a property it leases in a Trumbull mall, plus approximately another $13,000 for accruing interest, attorneys fees and other costs. Meanwhile, the company is suing the town, claiming that assessors there overvalued the company's property.
SeaQuest, which operates several aquariums in malls across the United States and hopes to receive as much as $1 million from Grand Forks to open another in the Grand Cities mall, wants Trumbull to lower its valuation and Trumbull wants the company to pay what the city believes it's owed.
Related: Grand Forks advances $1 million subsidy for controversial mall aquarium
Vince Covino, SeaQuest's CEO, claimed that the town's tax valuation includes "tenant improvements" -- renovations or upgrades a property owner makes under a lease agreement with a tenant -- at the mall property that are not the company's.
"Which is millions and millions of dollars," Covino said. "That's not our sheetrock, those aren't our steel studs, that's not my HVAC unit. So we just need to go get in front of a judge and explain that to them and say here's my lease contract, I don't own this stuff, this stuff belongs to the mall."
Covino also claimed that the city's offices were closed when the company tried to report the property it had at the mall and object to the valuation.
"During COVID, we couldn't get ahold of anybody," he said. "We told them this is not the correct amount and we're trying to get ahold of you and nobody's there. The city was, like, shut down."
Similar disputes have not cropped up at any other SeaQuest location and the company owes no back taxes, according to Covino.
Judge asks for settlement
Judge Barry Stevens has recently ordered the company to respond to the city suit by Sept. 24, and the city to respond to SeaQuest's response by Oct. 1. He also ordered the city and the company to work to settle the tax bill.
Mark DeVestern, Trumbull's assessor, declined to comment due to the pending litigation.
Trumbull's city offices were closed from about March 2020 to July 2021, but staff there said they continued to work remotely. They insisted that city services weren't meaningfully disrupted and that there was a process in place for filing forms with city workers.
"There were some glitches, but nothing major," Rina Bakalar, Trumbull's director of economic and community development, told the Herald. "We weren't fully equipped to do everything online in certain departments. Certainly, we had to adjust, but it wasn't where work wasn't getting done."
Bakalar said she hadn't heard of other companies in town struggling to file paperwork with the city.
There hasn't been any movement in SeaQuest's suit against Trumbull since June 14, when the city's attorney denied in a court filing that the city had erred in its valuation and denied that the company had made multiple efforts to discuss the valuation with the city.
Regardless, Bakalar said the intertwining lawsuits aren't part of a broader or more contentious disagreement between SeaQuest and the city. The company's aquarium has attracted children and families to the mall, which helped other businesses there, she said.
On the flip side, according to Bakalar, animal rights groups have expressed to the city their disapproval of SeaQuest and the company was dinged by the U.S. Department of Agriculture for safety violations.
SeaQuest facilities across the country have been inspected 46 times since November 2017, according to USDA records. During those searches, federal inspectors found zero "direct" problems, in which an animal's welfare is seriously or severely jeopardized, three "critical" problems, 27 "non-critical" problems, and five "teachable moments."
Related: SeaQuest, which seeks $1 million from Grand Forks, has had issues elsewhere
Grand Forks staff spoke to representatives from the city and the mall that encompass each SeaQuest location, according to City Administrator Todd Feland, who said he believed he spoke to Bakalar herself when Grand Forks was doing its homework on the Trumbull location. Neither suit came up in those discussions, though, Feland told the Herald on Friday.
"I was calling references in the communities just to get at least an initial perspective without going deeper through court records," Feland said. "I was just trying to get a feel for each community and an individual or a department that kind of worked with, was generally aware of how they came to town, how they were doing."
The lawsuits, Feland said, would have come up if the city had worked through more specifics as the deal got closer to fruition.
The deal, as presented to City Council members earlier this summer, would pay -- not loan -- SeaQuest as much as $1 million to build a 17,000 square foot aquarium in part of a now-empty Kmart in the Grand Cities Mall.
SeaQuest aquariums tout hands-on animal encounters that could be an economic boon for the city, where publicly subsidized consultants have indicated that "experiential" businesses could be a worthwhile addition as retail outlets struggle. The company's critics allege a laundry list -- often backed up by state and federal regulatory findings -- of safety problems and injuries to customers and animals.