School Board candidate comes to County Commission with election complaint
Grand Forks County School Board candidate Ron Barta alleged Grand Forks County Auditor Debbie Nelson was acting in an official capacity and impeded his right to campaign.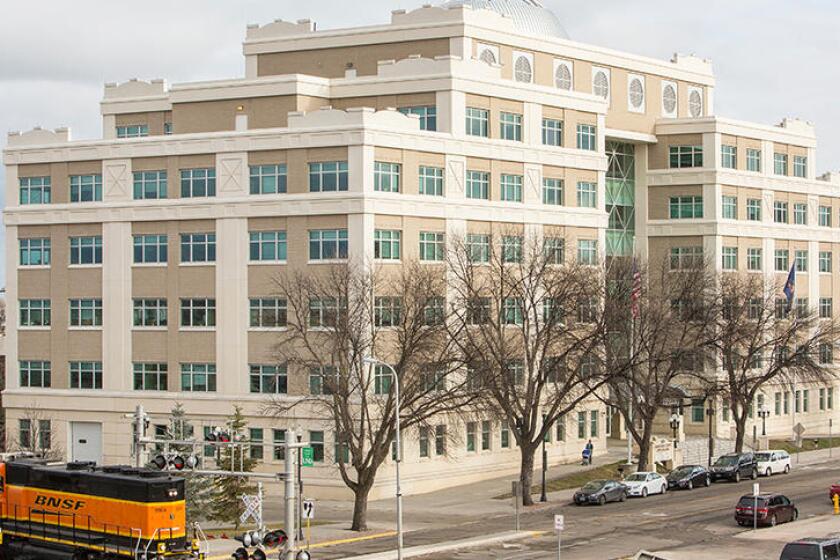 We are part of The Trust Project.
GRAND FORKS — A candidate for the Grand Forks School Board complained to the Grand Forks County Commission during its meeting Tuesday, June 21, regarding the recent June election.
Ron Barta alleged Grand Forks County Auditor Debbie Nelson was acting in an official capacity and impeded his right to campaign.
Barta, who received 1,324 total votes accounting for 5.17% of all ballots cast and finished with the seventh-most votes, accused Nelson of "official oppression" as detailed in North Dakota Century Code . Barta alleged that Nelson approached him as he was campaigning June 11 outside of the Alerus Center, while farther than 100 feet from the polling place, "interrupting and shouting to citizens" as he was speaking to them.
"She kept calling me and asking questions, such as, 'What are you telling them?' And, 'Are you asking them to vote for you?'" Barta said. "And these actions caused quite a bit of chaos, and although many citizens still spoke, they were hesitant because of her actions."
Barta alleged that Nelson then threatened to have a sheriff's deputy remove him, calling it "a threat of force" which impeded his campaign for elective office. He argued it was the actions violated NDCC: "Otherwise obstructs or interferes with the lawful conduct of such election or registration therefor."
Barta said police arrived and left the scene without taking any action and also alleged Nelson remained on the scene taking photos and filming his communication with the public, claiming it was an attempt to intimidate his campaign. He also said he went to campaign again June 14 at the Alerus Center and was met by staff, including its general manager, who claimed it had been receiving complaints via phone calls from Grand Forks County about his campaign. He alleges staff confirmed the complaints came from Nelson.
Barta says he also filed a complaint with the Grand Forks Police Department.
All but one of the Democratic-Farmer-Labor candidates for statewide office have maintained a fundraising edge in the 2022 campaign.
"I was hoping it wouldn't come to this situation," Barta said. "I don't want this outcome. I was expecting some sort of outreach and an apology. That hasn't happened, and this is where we're at today."
Commissioner Diane Knauf, who saw the videos in question, said to Barta it was "unfortunate that those that were involved didn't come together and talk as adults to resolve some of these things." Knauf said Nelson told her Barta's distance was a non-issue and Nelson had received comments from the Alerus Center's inspection staff about his campaign, but Barta disagreed.
"Distance was the first conversation we had," Barta said.
Commissioner Tom Falck said the matter was referred to the State's Attorney's Office.