Sacred Heart School enrollment increases by nearly 7% over last year
Steadily increasing over the past eight years, student enrollment tops 500 for the 2021-22 academic year at the East Grand Forks school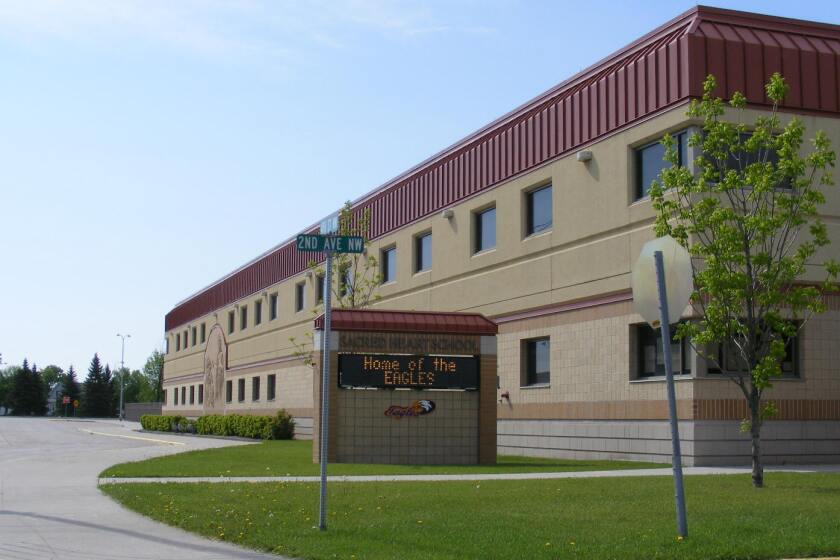 We are part of The Trust Project.
Sacred Heart School's first-day enrollment for the 2021-22 school year is up 6.93% compared to enrollment on the last day of school last year, according to a news release from the school. Classes at Sacred Heart School started Tuesday, Sept. 7.
Total enrollment is 509 for pre-Kindergarten through grade 12.
Total enrollment for the K-12 grades is 441, or a 5.76% increase over the last day of school last year.
Enrollment in grades seventh through 12 is 192, in kindergarten through sixth is 249, and in the preschool program is 68.
Similar to past year, the sixth grade class has seen a jump in enrollment, due in part to the school's partnership with Grand Forks Catholic schools, which educate students through fifth grade, said Jen MacLeod Koller, director of admissions and marketing.
"Sixth grade is always a big bump for us," Koller said. With 16 new sixth-graders, "that is a pretty sizable jump for us within that grade."
The school has also attracted a higher-than-usual number of Grand Forks public school students entering sixth grade at Sacred Heart School, Koller said. "All of us were sort of surprised to see, however small, that those numbers of the Grand Forks public school students joining us in sixth grade did increase as well."
The kindergarten class, too, "is a pretty good size" this year, she said, noting that there is a wait list for this class.
Considering the factors contributing to the enrollment increase, Koller said, "Families are seeking different enrollment options for their students (who may have) some various needs. (And some recognize) that Sacred Heart School is kind of in a unique position to address those needs and concerns," she said.
They also appreciate the "family atmosphere" of the school, she said. And, because education is offered from preschool through high school, for "a lot of our families starting on the younger end, one of the reasons they seek us out is they don't want to switch schools later. They're looking to remain in one school and keep all their children in one place."
Officials at Sacred Heart School have been tracking enrollment growth since 2013. Since the 2012-13 school year, the school has seen an overall growth of 56.94% in grades K-12, Koller said.
The school's enrollment has been steadily growing since a concerted effort to increase enrollment was launched in 2013, Koller said. That focus led to increasing the quality of programs and the credentials of its staff, she said.