Raw water availability in Grand Forks remains a concern for City Council member Ken Vein
During a recent City Council meeting, Ken Vein urged city leaders to continue studying the issue, and to specifically focus on a water supply study conducted by Lake Agassiz Water Authority and Garrison Diversion.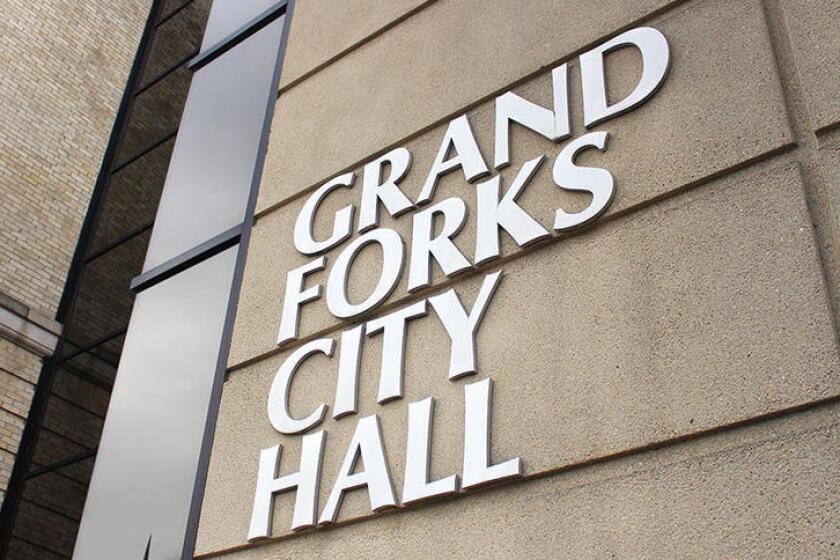 We are part of The Trust Project.
GRAND FORKS – As the topic of the proposed Fufeng corn mill has dominated City Council business throughout 2022, one council member has voiced a number of concerns about its potential impact on water availability.
Ward 7 City Council member Ken Vein, a former public works director for the city, first brought up the potential implications during a meeting in January.
Nine months later, it's still on his mind.
During Monday's City Council meeting, he again talked in depth about the various surveys done throughout the years and a recent analysis that's been completed to determine how much raw water would really be available if the region were to endure a major drought.
"I've actually been following the water supply issue since 1995 and have been working on it fairly diligently for all those years," Vein said during Monday's meeting. "To really be able to address it there are hundreds of inputs that are necessary to do the proper evaluation of water supply."
The Fufeng proposal has become a flashpoint in Grand Forks. First brought to the public's attention with an announcement last November, it has become the focus of intense scrutiny and generated controversy in the months since. A number of residents have rallied against it, saying it poses threats to the environment and also to national defense, considering its ties to China and its proximity to Grand Forks Air Force Base.
Another concern voiced over the course of the past 11 months: Fufeng will draw large amounts of water from the Red River – the city's main water supply. What will happen during times of drought?
At present, the city is in the midst of a pause on "Fufeng USA specific items" until a review of the plant is completed by the federal Committee on Foreign Investment in the United States.
In the meantime, however, the council continues to discuss Fufeng-related items, and on Monday OK'd the purchase of 17 acres from Fufeng's north Grand Forks location for the use of a stormwater pond and wastewater lift station.
It was during that discussion that Vein again outlined his concerns about water. Toward the end of the meeting, and over the course of about 10 minutes, he said he believes the city's water supply is "at risk" during future droughts. During those 10 minutes, he didn't specifically note concerns about the Fufeng project, but focused on water availability in future years.
"Without question, I think we're at risk," he said. "I think we're at risk now, and the more we add to it, the more extreme those risks might be."
He also urged city leaders to continue studying the issue, and to specifically focus on a water supply study conducted by Lake Agassiz Water Authority and Garrison Diversion.
Sheila Spicer, an opponent of the proposed Fufeng plant, said she believes Vein's concerns are legitimate, especially considering his experience with water and related issues.
"I think Ken Vein knows what he's talking about — very much knows what he's talking about," Spicer said. "I know I believe one hundred percent what he says."
In an interview with the Herald later in the week, Vein talked more about the recent analysis and the economic impact a drought would have not only on the city of Grand Forks, but on the entire state.
"We rely on water so much and as you can imagine without having water availability or even adequate water, it's a pretty substantial impact on us," Vein said.
Vein, who is the elected Grand Forks County director with Garrison Diversion Conservancy District, which represents 28 counties in North Dakota to assess water availability, said the recent study to which he referred during Monday's meeting is more comprehensive than previous studies. He said it shows there would be a significant shortage of water if a 1930s-style drought were to happen again.
"This is more precise data than we had before and this data does show that even with our current drought mitigation plans and conservation, we would still have significant shortages," he said.
Vein said his concerns about the Fufeng project are still related to the raw water availability and the impacts the plant will have on that availability. Within the study to which Vein referred is an analysis on residential and industrial water usage for the next 50 years. In that analysis, Vein said the Fufeng plant would use up most of what has been planned for industrial water usage in that time frame.
Grand Forks leaders expressed confusion and frustration over the Republican senators' decision to oppose the project before the conclusion of a review by the Committee on Foreign Investment in the United States.
Even if Fufeng doesn't move forward, Vein said he will still have concerns for raw water availability.
"In general that concern exists whether it's Fufeng or not," Vein said. "I have a whole series of lists of projects going back to the 1800s where this has been identified as a problem. Fufeng is probably bringing this out to light … but it's been a consistent concern."
In a separate interview Council Vice President Bret Weber, who serves Ward 3, said the issue of water availability has been on the minds of city officials and will continue to be a priority in the years to come.
"For me this is not about Fufeng. We know that we are at risk of running out of water in Grand Forks and for that reason the city has as one of its top legislative priorities, support for the Red River Water Supply Project," Weber said. "We need to pursue that even if we had never heard of Fufeng."
City Administrator Todd Feland said further studies and information regarding water availability in relations to Fufeng will be brought back to the council in future meetings, including the upcoming Committee of the Whole meeting.
Some of that upcoming information includes an update on the Red River Valley Supply Project, an upcoming draft project participation agreement, an upcoming legislative strategy and where the city is at with updating its water demand and drought mitigation plan.
"There's a greater city team, and Garrison team and a consultant team that's been working on this matter as part of a broader theme," Feland said.
Beyond water availability, Vein said he has had questions on other factors related to Fufeng. Those factors include environmental impacts to the roads, stormwater and wastewater, as well as the economic impacts the plant could have, such as with job creation.
Vein said in order to make an informed decision, those questions need answers, which the development agreement and due diligence updates regarding the ongoing studies being done by the city and brought back to the council addresses. In past council meetings Vein has both voted for and against Fufeng-related matters.
"The development agreement, as we've all been told, was the avenue to get answers and I've supported that development agreement in any way possible because the questions, the due diligence needs answers," Vein said. "I've not gone [and] either supported or been for or against the project until we have the rest of these answers."