Project discussed to fix deterioration on Grand Forks streets
City Council members on Monday, Jan. 10, listened to plans and specifications involved in improving deteriorated streets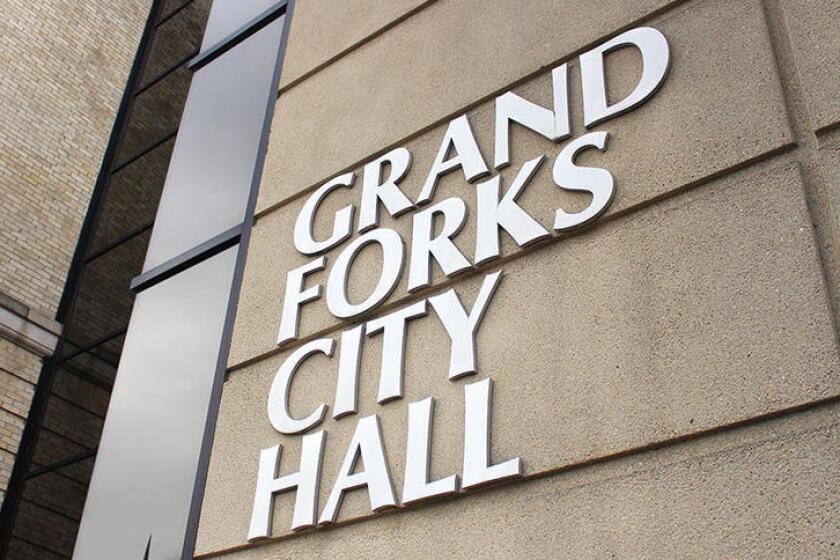 GRAND FORKS – Members of the Grand Forks City Council on Monday discussed plans and specifications for the rehabilitation of several deteriorated city streets.
Projects will include milling the existing surface and adding new asphalt and other miscellaneous concrete repairs, as well as various manhole, catch basin and gate valve repairs.
The city's share for most of the projects – all but one at the Alerus Center – is estimated to be $623,000, which will be funded from the "Street Maintenance Program," where $2 million has been budgeted for 2022.
According to city documents, the total construction cost for the project is estimated to be $933,000. A portion will be funded with a city share, since city policy is to fund 80% of the cost of rehabilitation and construction projects. The remaining 20% will be special assessed to what the city calls "benefitting properties."
Specific projects within the contract include South Ninth Street from Fourth Avenue South to Ninth Avenue South; South 19th Street from DeMers Frontage Road to Ninth Avenue South; South 23rd Street from Seventh Avenue South to Ninth Avenue South; and Red Dot Place from State Mill Road to 465 feet east.
The specific streets were selected based on the pavement conditions, classification of streets and rideability. All of the chosen streets are considered in "very poor condition."
A portion of the Alerus Center parking lot is also planned to undergo some resurfacing on the drive lanes at the entrance south of 11th Avenue South along with the drive lanes on the east side of the building. The estimated cost of this project is roughly $150,000 and will be entirely funded by the city.
Discussion of the bids is scheduled for the Feb. 14 meeting of the city's Committee of the Whole, with the City Council expected to discuss the projects at the Feb. 28 council meeting. If approved, construction is anticipated to take place later this year.
In other council news Monday:
Council members discussed the installation of streetlights on 28th Avenue South and South 23rd Street. The construction cost is estimated to be around $56,000. The Committee of the Whole will discuss the project on Jan. 24, and the City Council will take up the matter on Feb. 7.
The Grand Forks Police Department requested a bid for a replacement emergency response vehicle that will be used by the Grand Forks Regional Crisis Negotiation Team. The anticipated completion and delivery of the vehicle will be later this year.
The rehabilitation of 32nd Avenue spanning from I-29 to South Washington Street was discussed. The project consists of concrete pavement repair, ADA ramps and other incidentals.