Next up for Grand Forks County's $35 million bond plan: Postings, public hearing
The bond term would be over the next 20 years, according to County Auditor Debbie Nelson. The project is expected to start in spring 2023. As for why the commission elected to move forward with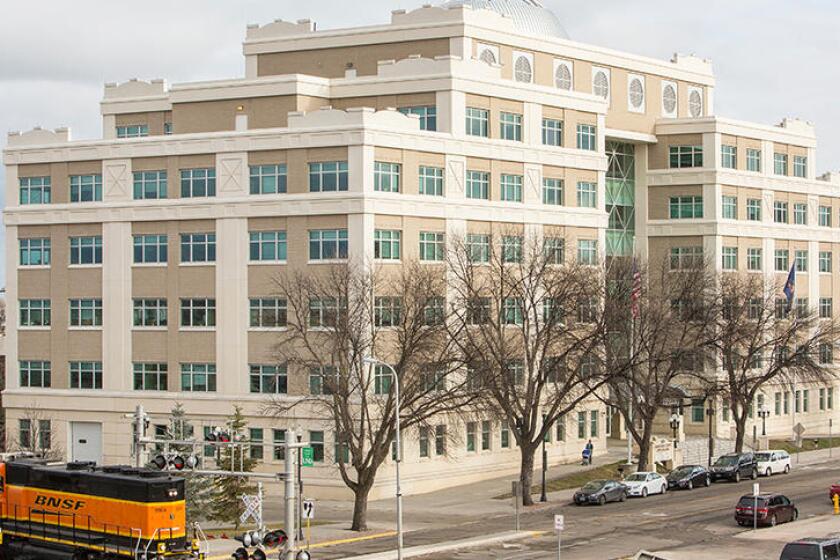 We are part of The Trust Project.
GRAND FORKS — Now that the Grand Forks County Commission has preliminarily approved $35 million in bonding to expand the Grand Forks County Correctional Center and move the juvenile detention center, the next step, by law, will be to post notices and hold a public hearing.
The bond term is 20 years, according to County Auditor Debbie Nelson. The project is expected to start in spring 2023. As for why the commission elected to move forward with bonding at this time, Tom Ford, director of administration for Grand Forks County, said interest rates were at the center of the decision.
In its preliminary budget for 2023, the commission agreed to go to seven mills to pay for the projects. Moving forward, the commission can legally use up to 10 mills on property taxes, but it has been previously stated in meetings that kind of increase is not something commissioners wanted to pursue. The final budget hearing will be at 4 p.m. on Sept. 20.
"Think of it as a loan," Ford said. "We use those bond funds to pay for the construction costs, but then the seven mills (are) basically going to property taxes to pay the bonds off."
Bret Burkholder, administrator at the Grand Forks County Correction Center, said the jail's daily average was about 158 inmates in 2007 , which ballooned to more than 200 by 2018 despite the facility's functional capacity only being 180. As for the juvenile detention center, moving it from its current location, built in 1978, to a new facility has become less expensive than continuing to slap bandages on the current facility.
Leaks in the courthouse roof have compromised the dome's structural integrity.
"Interest rates keep rising, and it would be a risky gamble to not lock in an interest rate now and wait until spring and possibly have to bond at higher interest rates," Ford said.
If there are no concerns at a public hearing in the future, the commission will make the final decision to go through with the bonding.