Members of Grand Forks City Council discuss need for further conversation on intercity bridge
As the city of East Grand Forks works to make a decision on whether to approve the purchase of land for a bridge, members of Grand Forks City Council look forward to further discussion on the project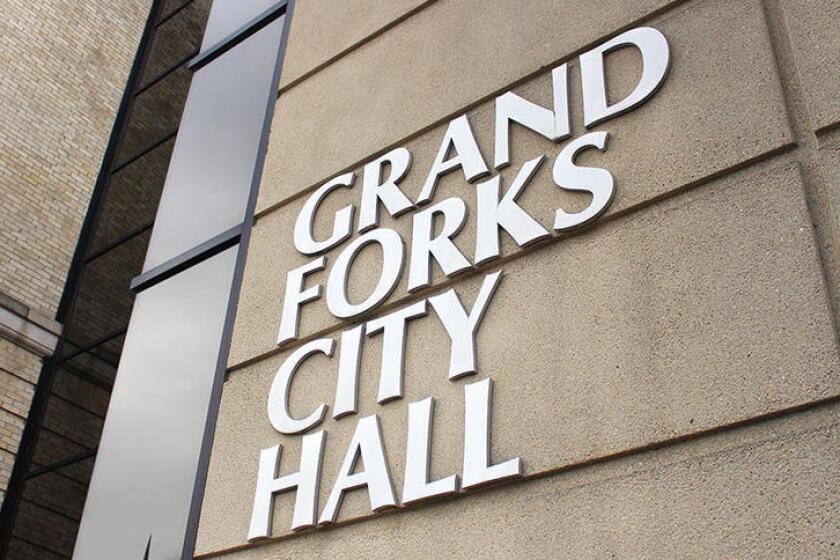 We are part of The Trust Project.
GRAND FORKS – Members of the Grand Forks City Council on Monday discussed the need for further discussion regarding a potential intercity bridge connecting Grand Forks and East Grand Forks.
An update at Monday's council meeting came as East Grand Forks City Council heads toward making a decision on whether to approve purchasing approximately 64 acres, at a price of $707,840, to be the site — on the Minnesota side of the Red River — for a bridge between the cities. The land in East Grand Forks is across from Grand Forks' 32nd Avenue South.
Among concerns Grand Forks council members have are the different priorities of the two cities in relation to the project and the location of the bridge.
In January, the Metropolitan Planning Organization's Future Bridge Traffic Impact Ad Hoc Committee wrapped up a study looking at two potential locations, either at Grand Forks' 32nd Avenue South or on Elks Drive. The study also collected feedback from the public on the preferred location of the bridge; the results from the study showed more preference for the 32nd Avenue South location.
Council member Kyle Kvamme said he prefers a bridge at the Elks Drive location, pointing out how a bridge on 32nd Avenue South would go through a neighborhood.
"What's really great is that the property impact on Elks is pretty minimal and one of the owners of the only house on Elks was actually part of that [MPO] task force and supportive of an Elks location," Kvamme said. "So it seems to me that there's still a lot to consider and I'm excited for us to get together and talk about it as a council."
Council member Jeannie Mock said more needs to be considered, especially regarding the traffic in and around the neighborhoods along Belmont Road as development to the southern end of the city continues to create more traffic along that street. Mock told council members that choosing to not move forward with a bridge would create implications for traffic.
"I think we need to take a serious look at what happens if we don't have a new bridge built because we've got a lot of neighborhoods through especially that Belmont area where traffic comes through there and comes up to connect to the point bridge, which is our furthest south location to get across the river," Mock said. "When you consider how far south we are, that's a lot of traffic that gets in those neighborhoods."
Mock said her concern with the amount of traffic along those neighborhoods and not having a bridge could mean needing to get rid of street parking.
Council President Dana Sande said Grand Forks and East Grand Forks are developing differently, making the decision for a bridge location harder.
"The problem is our communities are growing in different directions and at different rates and I don't know how we're ever going to marry this up," Sande said.
City Administrator Todd Feland said Grand Forks has two other infrastructure projects on its wish list, including an additional interstate interchange and an underpass at the DeMers Avenue and 42nd Street intersection. With these two other major projects considered top priorities, Feland said East Grand Forks has been asked to take the lead on the bridge project.
Feland said a joint meeting with both city councils would be ideal. He wants it scheduled within the next month.
Council newcomers Rebecca Osowski, Ward 2, and Tricia Lunski, Ward 4, newly elected Grand Forks Municipal Judge Kerry Rosenquist and reelected council member Dana Sande, Ward 6, were sworn in on Tuesday night
In other council news Monday:

Council members approved, in a 5-1 vote, to amend city code relating to taxi fees raising fares in the city to $6 for the first one-eighth mile and $0.50 every additional one-eighth mile with a $10 minimum charge. This comes as the city regulates the maximum fares that can be charged to passengers. With the recent increase in gas prices and more people requesting shorter taxi rides putting a strain on taxicab companies, a request has been made to adjust the fares. The last time rates were reviewed and updated was in 2008. The current rate for a taxi is $3 for the first one-eighth mile and $0.30 every additional one-eighth mile. Council member Danny Weigel dissented and Katie Dachtler was absent.
The council approved awarding a contract to PCI Roads LLC, in the amount of $1,959,676, for the rehabilitation of the DeMers Avenue overpass and Washington Street pedestrian underpass. Out of the three bids received, PCI Roads LLC was the lowest bidder.