In close vote, agreement for scoping services on two proposed bridges fails at Grand Forks Council meeting
Council members who voted against it said that they want to see work focused on toward a Merrifield bridge.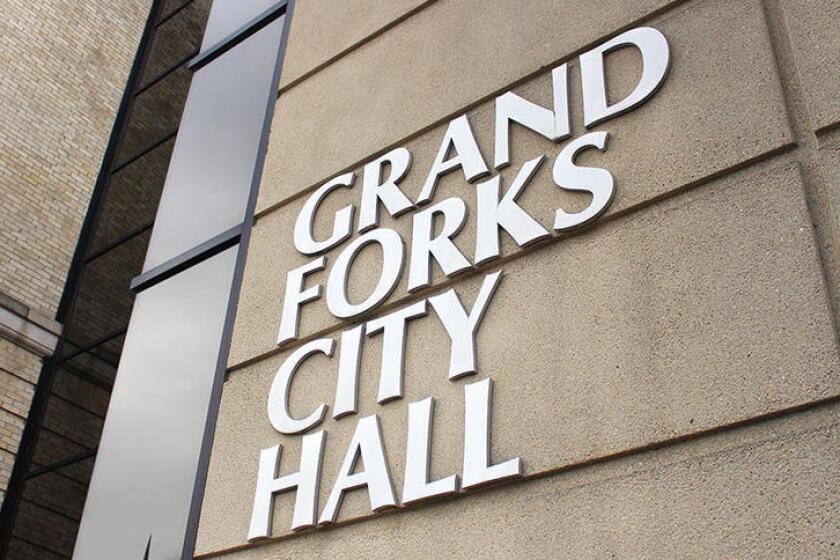 We are part of The Trust Project.
GRAND FORKS – In a 4-3 decision Monday night, Grand Forks City Council members voted against concurring with the city of East Grand Forks to approve an agreement with SRF Consulting Group, Inc., and share the cost for consulting services on two proposed bridges — one in-town span and the other on Merrifield Road.
Voting "no" were council members Dana Sande, Kyle Kvamme, Rebecca Osowski and Danny Weigel. Voting in favor were Bret Weber, Tricia Lunski and Ken Vein.
On Nov. 15, East Grand Forks City Council members voted in favor of approving the agreement and splitting the cost 50/50 with Grand Forks.
The estimated cost of the consulting services is $151,170. At last week's Committee of the Whole meeting, Grand Forks city staff proposed splitting the cost four ways by including Polk and Grand Forks counties in the cost share.
During that meeting, City Administrator Todd Feland said factoring in both counties would make sense since the Merrifield bridge is a county-led project.
Council members who voted against the idea on Monday said they want to see work toward the Merrifield bridge and are not particularly in favor of the in-town bridge being included in scoping services.
"I'm not supportive of any of this going toward an inter-city bridge," Weigel said. "I think we solely need to focus only on the Merrifield bridge, and if it's a 25% cost share between the two cities and the two counties to only look at Merrifield, I would support that."
One of the main dividing points with the inter-city bridge — which has been mentioned several times at previous meetings, including a joint meeting between both councils in July — is the potential location for the inter-city bridge. Currently, the two proposed locations included in a January study conducted by the Metropolitan Planning Organization's Future Bridge Impact Ad Hoc Committee are 32nd Avenue and Elks Drive.
During Monday's meeting, Sande said the discussion of a south-end bridge has been ongoing since the 1970s, but with the cities disagreeing on a location. Sande said the inter-city bridge decision is a political issue over a data-driven decision based on studies and reports that have been completed for the project.
"This (decision) will never be made based upon data because we've been put in a position where we can't make decisions based upon data because East Grand Forks hasn't allowed us to over generations," Sande said.
Kvamme said until both City Councils solve the location issue and traffic problems, he only supports the Merrifield bridge.
Those in support of the agreement with SRF and cost split for both proposed bridge projects said an inter-city bridge is needed both for traffic and safety issues for the neighborhoods around Grand Forks' Phoenix Elementary.
Lunski cited previous studies the MPO has completed, which show the levels of traffic increasing along 32nd Avenue and Belmont Road.
"If we continue to sit here and say we don't need an inter-city bridge, the studies have been done, it's already there," Lunski said. "We need something — there needs to be relief. If we continue to develop, if we continue to grow south, we need an inter-city bridge."
Weber also cited the compiled data, which he said indicates Grand Forks needs a new bridge.
With the concerns for traffic levels around Phoenix Elementary, Sande said he would like there to be further discussion at a future meeting on how to address those issues, such as closing off the area around the school during rush hour.
The conversation came during Monday's meeting of the Grand Forks Committee of the Whole, a panel that includes all of the members of City Council. Last week, during a regular meeting of the City Council, council members voted 4-3 to not move forward with a proposal to share the costs of consulting services with East Grand Forks.
In other news Monday, council members:

Approved a partnership agreement for support of infrastructure for Altru Health System's new hospital on Columbia Road. The total estimated funding request comes to $2,794,756 and covers a variety of projects, including the reconstruction of 30th Street, potable/fire water supply, stormwater and stormwater pond improvements, and roads and transportation pavement. With the construction of the new Altru Health System hospital, Sande made the suggestion of Altru adding a daycare center, considering local demand for childcare needs. Sande noted that Altru is one of the largest employers in the community with employees potentially being one of the largest users for daycare services.
Reviewed and approved an updated joint powers agreement between the city, Grand Forks Public School District and Dietrich of Grand Forks, Inc., the company through which the district contracts school busing, for continued student transportation service for a second year. The agreement allows City Area Transit bus drivers to fulfill school bus routes as Dietrich finds more drivers. Two to three CAT bus drivers are expected to be needed on a weekly basis, with adaption as necessary. Dietrich will reimburse the city for all expenses.