Home rule charter to appear on November ballot in Grand Forks County
The Grand Forks County Commission voted 4-1 to forward the matter to voters in the upcoming November election.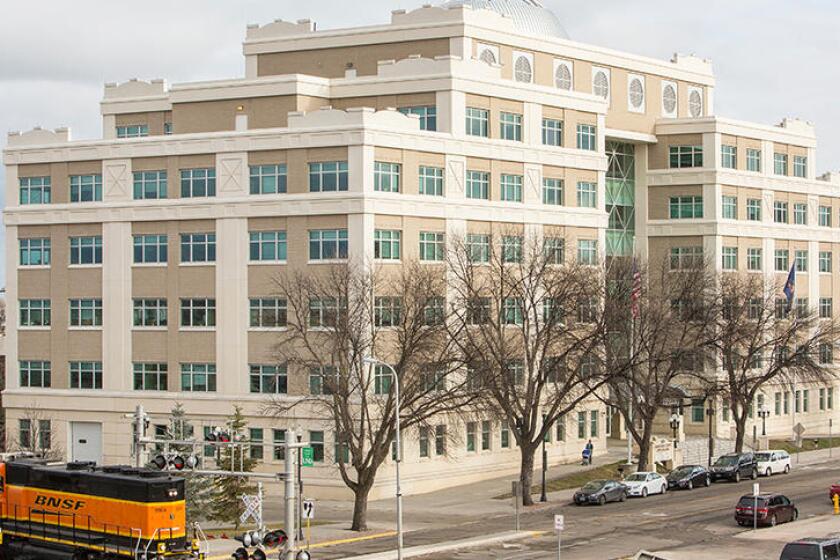 We are part of The Trust Project.
GRAND FORKS — After months of discussion, Grand Forks County residents will soon get to decide if they want to adopt a home rule charter.
The Grand Forks County Commission on Tuesday voted 4-1 to forward the matter to voters in the upcoming November election. County residents will have the chance to vote on two home rule-related questions: the first question would be to approve home rule for the county, and the second question, as an addendum, would be to add a half-cent sales tax provision.
However, if the sales tax proposal receives a majority vote and the home rule charter question fails, the sales tax would still fail, since the home rule charter is first required to create the tax.
The County Commission had to have the ballot questions approved before Sept. 6.
The half-cent sales tax would be broken into percentages, with 60% going toward capital building projects like the county correctional facility, a new juvenile detention center and a law enforcement center for the sheriff's office. Also, 20% would go toward roads, culverts and bridges and the final 20% would be for property tax relief.
Work on the home rule charter has been ongoing for months, including a special committee and a survey on the topic. A home rule charter would allow the county to suggest new taxes; however, no new taxes could be approved without a countywide vote.
The needs within the county, such as infrastructure upgrades, the county jail and the juvenile detention center, are beginning to pile up. In order to pay for those issues, the County Commission will raise property taxes, but a countywide sales tax could be used to spread the burden onto others besides property owners — proponents of the proposal specifically say visitors should help pay for infrastructure, via the proposed sales tax. But again, a sales tax cannot be created without first adopting the home rule charter.
Diane Knauf was the lone "no" vote during the discussion. Knauf said her decision to vote against it was because she believes it should appear on the ballot as one question, rather than two, though she says she understands why the matter needs to be split into two questions.
Tom Ford, county administration director, noted that based on the feedback the charter commission received from residents, the charter is being posed as two questions because some people may support the sales tax but not the home rule charter or vice versa.