Home rule boosters say no new ordinances, tax increases in works after passage of new ordinance
A recount is still needed to confirm last week's close vote, but if home rule is the new county governing format, it doesn't appear any big changes are soon to come.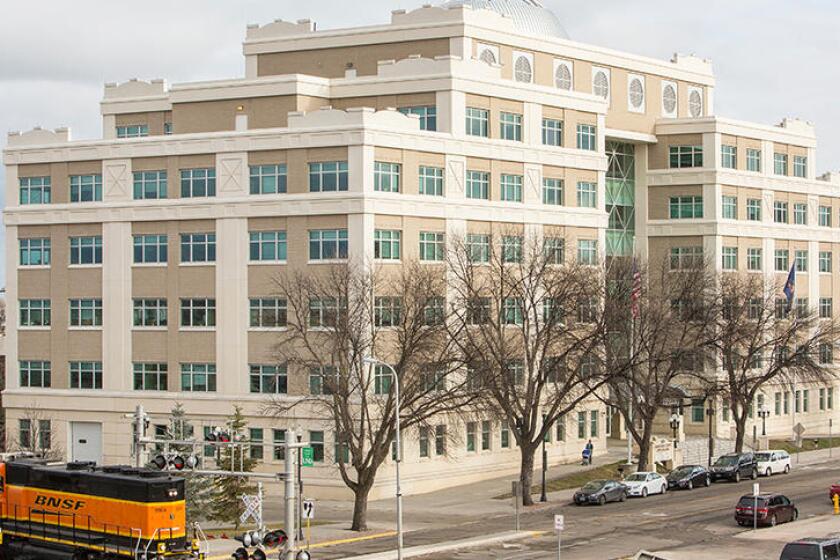 We are part of The Trust Project.
GRAND FORKS – With voters appearing to have approved Grand Forks County's home rule charter, some of its biggest proponents said they will suggest using the charter when needed, but it appears nothing is in the works.
In last week's election, county voters were asked to approve or deny the county's efforts to adopt home rule, which proponents say will better enable the county to create new rules or suggest new taxes. The measure received 8,397 "yes" votes in Tuesday's election, just 20 votes more than the 8,377 votes against it.
Pending a Nov. 28-29 recount per state law — since the "yes" and "no" votes are within a 0.5% margin — Grand Forks County will join 12 other North Dakota counties in adopting a home rule charter. The change will take effect on Jan. 1.
A four-member committee will decide whether to reclassify the job description of director of administration or to create new position of county administrator.
Outgoing Commissioner Tom Falck said home rule is a valuable tool, as it gives commissioners more authority to establish ordinances, such as traffic regulations, noise restrictions and public health ordinances.
"I believe home rule is a good thing for Grand Forks County," said Falck. "It gives us more options, more control."
Home rule counties also have the authority to propose sales tax increases. However, at the same time county voters last week were approving home rule, they also rejected an associated half-cent sales tax increase that also was on the ballot. That proposal lost by just 20 votes and also awaits a recount. Its intent, according to proponents, was to raise funds to pay for infrastructure improvements in the county that otherwise will be funded via a property tax increase.
But despite the close vote on the sales tax and now having the ability to bring it up again, county leaders appear slow to do so. The same goes for adopting new ordinances — at least in the near future.
"I don't foresee any new ordinances on the horizon, unless there is a situation jeopardizing the public order that needs to be addressed," County Administrator Tom Ford said. "For example, if we receive complaints of people shooting off fireworks late at night, we have the tools to establish an ordinance banning them after a certain hour."
Commissioner Bob Rost, who last week was reelected, said some on the commission would like to pursue another sales tax increase in the future. However, he said, commissioners will remain cognizant of the timing of any proposed county tax increase, separate from other tax proposals by the city.
"Any proposed sales tax increases will likely be a few years down the road," Rost said. "Especially since there is a chance Grand Forks residents will vote on extending the city's .75% sales tax in 2023."
That tax was implemented by the city in 1998 to fund construction and capital improvements of the Alerus Center. It's due to sunset in 2029.
Ford said the rejection of the county's proposed half-cent sales tax increase will have an adverse impact on the county's budget for capital improvements. According to Ford, two of the county's most pressing projects entail $5 million in repairs to the county courthouse dome, and $2.5 million in repairs to Grand Forks' parking ramps. Another issue in the county, according to Ford, Rost and Falck, is aging infrastructure, such as roads and culverts.
"Nothing on the county's capital request agenda is a want — they are all needs," said Ford. "One of the most important capital improvement projects we need to undertake is repairing the courthouse dome. Water is running down from the dome and reaching the third floor. This is compromising the building's structural and electrical integrity."
Ford said that without the proposed tax's revenue, which as previously reported by the Herald would be estimated at $5 million annually, the county will have to scale back on other, less immediate capital improvement projects.
"We really need to upgrade our county correctional facility and juvenile detention center, and the sheriff needs a law enforcement office," said Ford. "Unfortunately, unless the county is able to find another stream of revenue, we will have to scale back on these projects."