Grand Forks school district employees recognized for outstanding service
Angi Aamodt and Diane Krueger selected as Classified and Certified Employees of the first quarter, respectively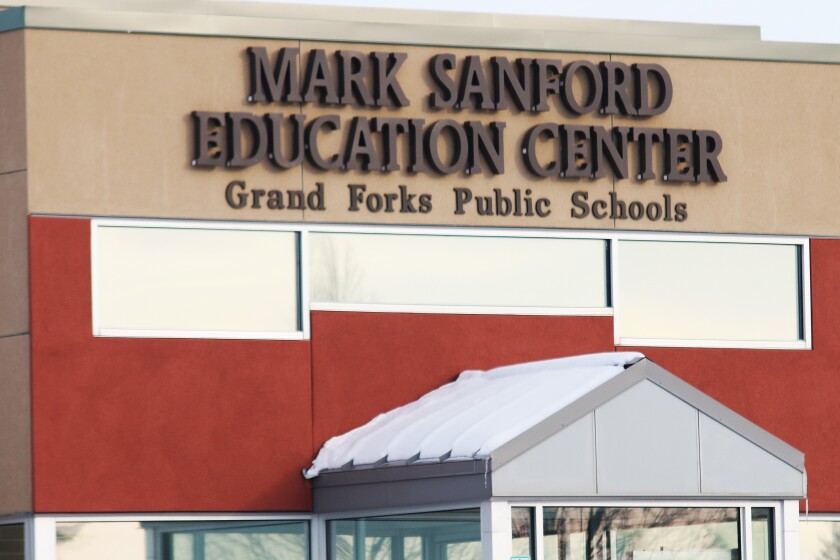 Angi Aamodt and Diane Krueger have been selected as the classified and certified employees of the first quarter, respectively, at Grand Forks Public Schools.
Each received a plaque from the Grand Forks School Board and, in gratitude for their impact on the school system and students, a $200 monetary award from the Grand Forks Foundation for Education.
Aamodt, a payroll supervisor of Grand Forks Public Schools, has been employed by the school system since January 2002. In her nomination, Catherine Gillach, associate superintendent of secondary education, wrote, "the incredible number of persons served by her singular role is extraordinary, and her attention to detail, work ethic, and overall positive attitude allow her to complete this important behind-the-scenes work in excellent fashion."
Aamodt "provides friendly, direct, yet compassionate service to all she works alongside and for across the school system."
Krueger, an English teacher at Valley Middle School, has been employed by Grand Forks Public Schools since August 2014. In her nomination, Jodi Dodson, associate principal at Valley school, said Krueger "has a perfect blend of pedagogy. Her teaching style reaches every learner in her space. She mixes in movement, humor, discussion, reflection and innovation. Students in her class are supported at all levels with the same level of respect.
"(She) promotes reading for pleasure. Her room resembles a mini Barnes and Noble bookstore. There are books galore in every genre and Lexile level. She supports all readers no matter what reading level they are at."
The quarterly employee awards program, launched in 2019, recognizes excellence as accomplished by certified and classified employees of Grand Forks Public Schools. To be considered for the award, the employee must be a valuable asset to the Grand Forks public school community by completing their job duties to the highest standard and displaying a commitment to students, parents or guardians, as well as their school, a program, or the school system as a whole.