Grand Forks restaurant owner Jonathan Holth to become managing director of Recovery Reinvented
Word of Holth taking the position was announced in a series of social media posts by Kathryn Burgum, first lady of North Dakota. Holth will take up his role in the office on June 6.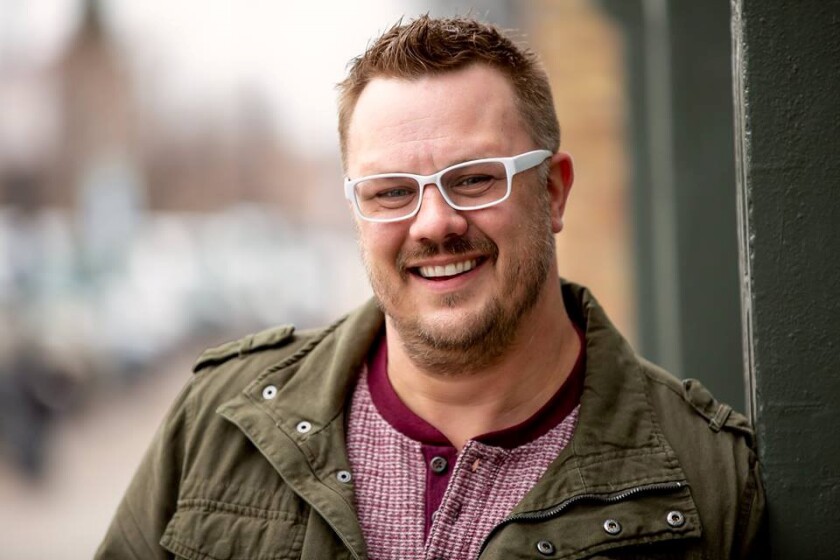 GRAND FORKS – Jonathan Holth, a Grand Forks businessman and entrepreneur, has been named the managing director of Recovery Reinvented, a state initiative tasked with dealing with the stigma of addiction.
The announcement first came in a series of social media posts by Kathryn Burgum, first lady of North Dakota. Recovery Reinvented has been a key initiative for Burgum in her position as first lady. Holth will begin the new job on June 6, working closely with Burgum in directing the office's mission of ending the shame and stigma surrounding the disease of addiction.
Holth, who this month will celebrate 14 years of continuous sobriety, said he has been involved with the initiative since its inception, when Gov. Doug Burgum took office in 2016. He is one of the inaugural members of the North Dakota Recovery Reinvented Council.
"It's been something that I've been involved with from the very beginning, and it's something that I'm really passionate about," he said.
Minnesota's unemployment rate is near a historic low. Although it ticked up slightly in December, it stands at 2.5%, a full point below the national rate.
At the end of the month, Holth said he will leave his job as a community and client development manager with JLG Architects in Grand Forks – a decision he calls "bittersweet." He said he was not looking for a new job, but when he learned that current Managing Director Jenny Olson was leaving the office, he decided not to pass on the opportunity to improve the lives of North Dakotans.
"It just sort of happened," Holth said. "This once-in-a-lifetime opportunity presented itself and and it was something that I just couldn't say no to."
Holth will retain his ownership stakes in Toasted Frog restaurants in the state, as well as the Urban Stampede coffee shop in downtown Grand Forks. He will remain in Grand Forks while working in his new role.
Online, the first lady welcomed Holth to the position in a series of posts on Twitter, where she said his experiences as a person in long-term recovery and as a community builder make him suited for the role.
"Jonathan's leadership will enable this movement to evolve and thrive as he works across state government, with advocates and providers on the front lines, and people with lived experience to enact meaningful change," she wrote.
I am thrilled to announce Jonathan Holth as the newest Managing Director of the Office of @RecoveryReinvented. A respected community builder, person in long-term recovery, and a past Recovery Reinvented speaker. (1/3) pic.twitter.com/3r8qERJYP0

— First Lady Kathryn Burgum (@FirstLadyND) May 3, 2022
In his new position, Holth will oversee the annual Recovery Reinvented conference. The conference brings in national and state addiction recovery experts, and in 2021 drew several hundred participants with thousands more tuning in online, including international viewers. Holth was a previous speaker at the conference.
His other duties will include traveling the state to speak with front-line workers and state and elected officials about how to further reduce the stigma of addiction.
"My day-to-day is really just going to be just going out and having conversations with people and seeing how we can work together to improve people's lives," he said.
Holth said he will remain in key civic positions in Grand Forks, including his seat on the Grand Forks Region Economic Development Corp. board of directors. He also will continue serving as a member of the Grand Forks Growth Fund.