UPDATED: Grand Forks' deal to stave off annexation fight for proposed Fufeng plant appears shaky
On Friday, City Administrator Todd Feland expressed optimism about the deal's future. But he also shared an email exchange with an attorney for local property owners that raises the possibility they might protest an annexation of their land.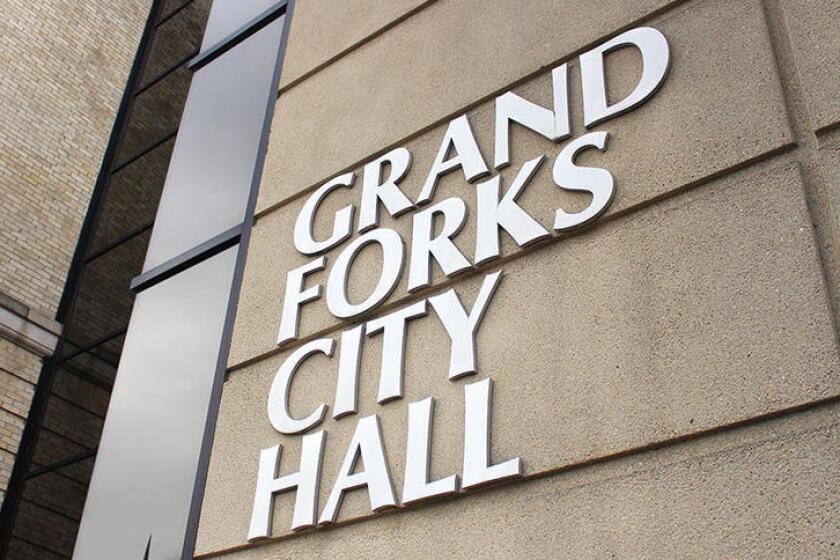 EDITOR'S NOTE: The following report was first published Friday morning, but was updated later Friday after an interview with attorney John Warcup.
GRAND FORKS – An attorney on Thursday suggested his clients along Highway 81 might protest their annexation into the city — a move that's being considered to bring both the future site of a proposed corn mill and some of its neighbors within Grand Forks' borders.
If they do file a protest, those businesses would add their names to a list of opponents of annexation due to the city by May 27. If more than 25% of the properties by land area protest the move, it could force the annexation into mediation.
"While my clients would rather enter into the annexation agreement, they cannot allow the protest deadline to pass without having a signed annexation agreement in hand," attorney John Warcup said in a Thursday email to City Administrator Todd Feland. "If you have questions or concerns regarding the enclosed agreement, please let me know as soon as possible."
He provided city leaders an agreement document that he asked them to sign. It includes a promise that they will not protest the annexation — a point that's been in negotiation documents for weeks, contingent on a successful deal with the city.
That email exchange follows weeks of negotiations that had appeared to conclude on Monday, when City Council leaders voted 5-0 to approve a funding plan for the special assessments in the annexation area, deeply discounting costs to local businesses. City leaders said they'd work in good faith to resolve a potential water utility issue in the area.
The deal will lower costs for Fufeng Group's neighbors, many of whom would be hit with significantly higher special assessments without the deal. Though Warcup only represents a narrow amount of property in the area, City Hall applied the discounts widely in the annexation area.
Feland, who provided the email to the Herald on Friday, responded that the city already concluded its bargaining with Warcup and his clients on Monday — which includes S&S Transport and related properties.
"(City Council leaders) did not approve the attached agreement for S&S Transport and (I) think we got to a similar end for the entire area," Feland wrote in an email thread with Warcup, which the city administrator provided to the Herald.
While these final disagreements don't appear likely to shift costs to businesses, Warcup and the city's spat over a signature is important for other reasons. If more than 25% of the properties by land area protest the annexation, it could force a mediation process and lengthy legal wrangling over the area's future. The deadline for filing those protests is May 27.
In an interview after this article's initial publication, Warcup said that a written agreement is "what we asked for all along," and said he hadn't expected any problem with the city signing an agreement with his clients. Warcup said it's important to have one, since just five days after Monday's meeting, there's a disagreement about what both parties agreed to.
"Imagine how that disagreement is going to change and grow in the next months or years, or if Todd isn't there or a council member isn't there," Warcup said. "That's why you put things in writing. Everybody knows."
He did not say if his clients would protest the annexation if a deal with them isn't signed. But he said it's "something that is being considered."
"I'm not trying to throw something (new) in here that wasn't something we had already talked about and something I wasn't expecting," Warcup said. "I was expecting that, OK, we got these things done. Now let's have the annexation agreement and we're over."
The result leaves the short-term future of the annexation somewhat unclear. Feland said he does not know the land area of properties that have filed protests against the annexation, but he said the city has received "several" protests.
City Auditor Maureen Storstad did not immediately respond to a Friday morning email seeking more specific data on the protests received by the city.
Despite any potential setbacks, Feland said he sees a favorable deal for local property owners.
"We have worked in good faith," Feland said. "And all the various cost shares really are the best cost shares we've ever provided in any area that's being annexed — or any area that's within the city of Grand Forks."
"What I left it with (City Attorney Dan Gaustad), and Mr. Warcup, if there is any needed follow up correspondence or written documentation, I left it up to those two attorneys to work out any follow up that they needed between the city and S&S," Feland said.