Grand Forks courting big agri-business company, highlighting importance of developing industrial capability, local leaders say
Local leaders' hope for the deal spilled into view at a recent Grand Forks County Commission meeting.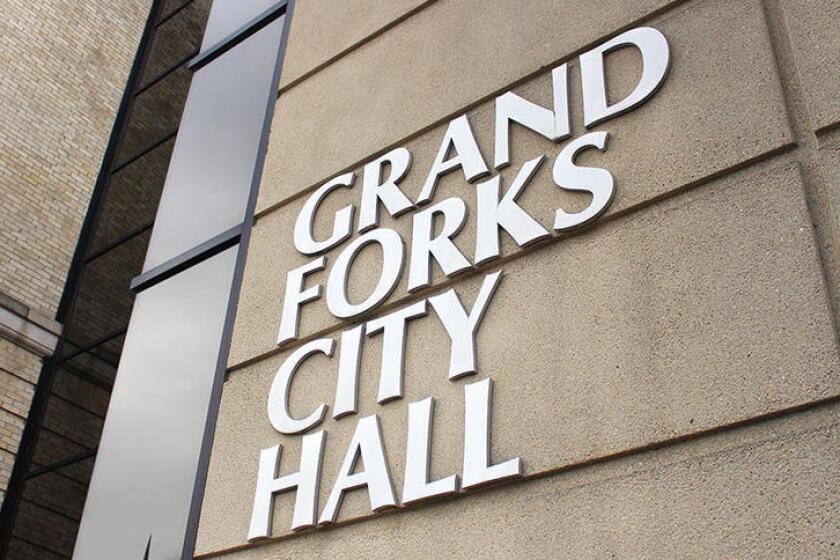 Grand Forks could have a major new industrial business arrive soon, bringing potentially hundreds of jobs. But for now, city leaders say, they're still too deep in negotiations to land the business to reveal more.
City Administrator Todd Feland declined to name the company, but said it's a "significant agribusiness" involved in corn-milling. He compared its potential economic footprint to JR Simplot, which has had a presence in Grand Forks for decades. The new venture, he said, could bring 200 jobs to Grand Forks, plus indirectly create an additional 500 jobs.
"We're still in the midst of negotiating and in the midst of a competition," Feland said, declining to reveal which business is involved. He said the business is now choosing between Grand Forks and another community, and that a decision could come in the next several weeks. "From what we know and what we've heard, I think decisions are imminent."
Local leaders' hope for the deal spilled into view at a recent Grand Forks County Commission meeting. The county voted to send $3 million in federal COVID relief funds to boost local wastewater infrastructure, including the local wastewater facility's capacities. That expenditure, Feland said, is contingent on this new business choosing to expand in Grand Forks, though the city is expected to spend an additional $7 million in wastewater upgrades regardless of the future of the business deal.
The timing of the deal is important, too, coming just months after final U.S. Census numbers were released that showed Grand Forks experiencing slower population growth than some of its in-state economic rivals. While Grand Forks grew a healthy 12% between 2010 and 2020, Minot grew 18.3%, and Fargo grew an explosive 19.4%. Bismarck's growth topped 20%.
Grand Forks has been playing catch-up with those rivals for years. According to federal statistics, the total civilian workforce in the Fargo region was about 144,500 in August, and had grown about 19% in the prior ten years. Over the same time period, Grand Forks' labor force had fallen about 4.3%.
A key to boosting those numbers is development in the city's northern industrial area, where the new agribusiness could move in — pending a successful deal. It's the same area that's home to J.R. Simplot and Philadelphia Macaroni and drew in Red River Bio Refinery in the last several years.
The area has a long history. The facility that J.R. Simplot now occupies has existed since 1961, and the Boise-based agri-giant moved in during 1981 (they've since expanded, launching a giant freezer structure project within the past several years). Philadelphia Macaroni arrived in Grand Forks in the early 1990s, and Red River Bio Refinery has arrived just in the last several years.
Though that area has been developing for years, there's still a lot to be done that could help lure more business. Feland points to a traffic capacity expansion at 27th Avenue North that could help build more industry in the area — not to mention countless other improvements, ranging from transportation to wastewater to stormwater projects that round out a lengthy wish list. That's part of the city's close interest in how the Legislature decides to spend a COVID relief money next month in Bismarck.
Keith Lund, who heads the local Economic Development Corporation, declined to discuss any ongoing negotiations in detail. But he did say that he's hopeful the Legislature could spend significant sums connecting the eastern side of the state to western North Dakota's natural gas supply, freeing up important fuel for agribusiness as Grand Forks continues to work toward expansion.
RELATED: As state eyes federal COVID windfall, what's coming to Grand Forks?
Tom Ford, the director of administration for Grand Forks County, said he doesn't know much about the agribusiness project — only what was presented to county leaders before they spent the $3 million in infrastructure money earlier this month. And he said his expertise isn't in heavy industry, either — though he's been closely involved with bringing more unmanned aircraft business to the region.
Ford said that one of the keys to the future is putting Grand Forks on the notional map for travelers coming through.
"We've got to have regional draws for people — people from Grafton, people from Drayton, people from Winnipeg. We've got to give them reasons to stop on the interstate."