Grand Forks County COVID-19 figures have risen since July
The number of active COVID-19 cases in Grand Forks County has risen dramatically since mid-July. Meanwhile, the percent of tests that come back positive has risen, too.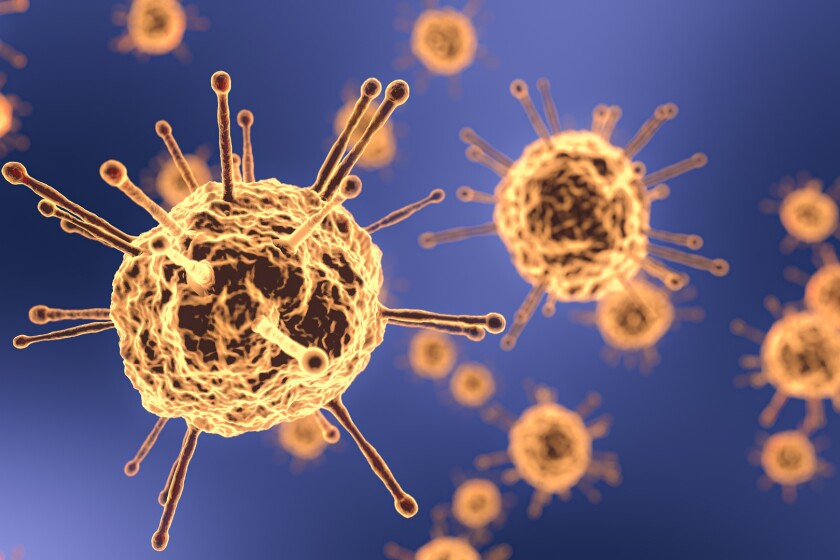 Metrics that track the spread of coronavirus and its variants through Grand Forks County have trended sharply upward over the past two months.
The number of active COVID-19 cases in the county has risen from 14 in mid-July to 235 as of Sept. 12, the most recent date for which the North Dakota Department of Health had published data as of Tuesday morning. In that same span, the percentage of tests that have come back positive in a given week has risen from 0.76% to about 6%.
Michael Dulitz, the local health department's head COVID-19 data analyst, had a simple explanation.
"Delta variant," he said plainly, referring to the more contagious version of the virus.
The type of tests coming back positive gives an indication of the virus' spread, too: "antigen" tests, which deliver results more quickly than the "polymerase chain reaction" tests that were commonplace at the outset of the pandemic, have more frequently come back positive since mid-summer.
People who need to be tested frequently -- health workers and NCAA athletes, for instance -- generally get antigen tests.
"That's our closest surveillance test that we have right now," Dulitz said. "And we're seeing a steady increase in positivity of those tests. That indicates that there's more COVID activity in the community going on."
And most new COVID-19 cases have been found among people younger than 30, according to state data compiled by the Herald. Dulitz said Grand Forks County residents ages 10-19 have been a "big driver" of new case figures. That age range straddles the demographic division between K-12 and higher education students. Also rising relative to other age ranges are cases among county residents ages 0-9 and 20-29, which encompass school-aged residents as well.
On the flip side, the rate at which county residents have been getting vaccinated against the virus has risen, too. In mid-July, about 59 Grand Forks County residents were getting a vaccine dose each day. That average has risen to 108 as of Sept. 12.
Dulitz chalked that up to more media coverage of the delta variant and the steady rise in cases. He noted that the county has seen "good" turnout for vaccines among people ages 12-17.
"People are realizing that there are advantages to getting vaccinated," he said. "Such as if they're on a sports team they don't have to get quarantined if there's an exposure, things like that."