Grand Forks County Commission approves 2023 budget
General fund set at $45.8 million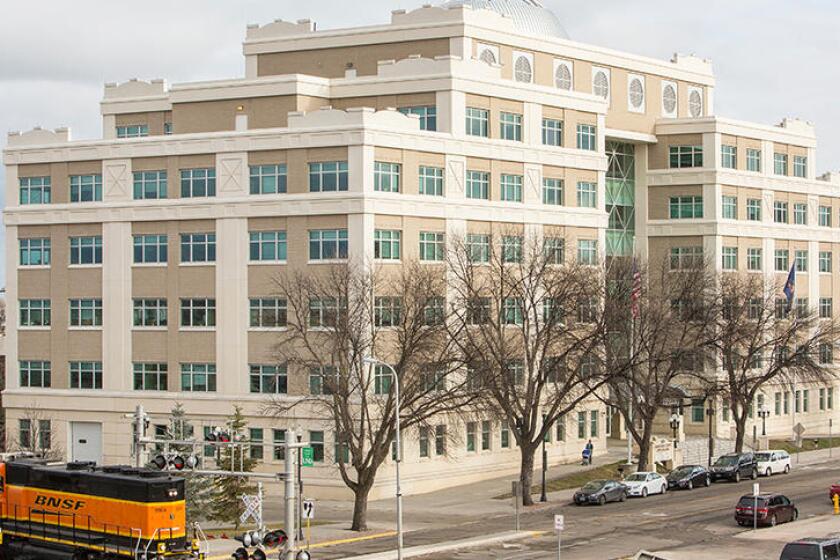 We are part of The Trust Project.
GRAND FORKS — Grand Forks County's budget for the upcoming fiscal year, set to begin on Oct. 1, was approved at a County Commission meeting on Tuesday.
The 2023 budget includes $45.8 million in the general fund, which is used to finance public safety, general government spending and road infrastructure. This figure represents a decrease in the general fund of around $600,000, which commissioners attributed to an $800,000 decrease in overall revenue.
Commissioners expect approximately 73% of this fiscal year's general fund revenue to come in the form of property tax. Homeowners with property valued at $200,000 will see a tax increase of $28.62 from the previous fiscal year.
Commissioners discussed their efforts to advance both the home rule and half-cent sales tax initiatives on this November's ballot.
Commissioner Tom Falck spoke of his efforts to raise awareness of the dual ballot initiatives, noting he attended meetings in Larimore as well as Lions and Rotary clubs.
In an effort to increase voter awareness, the commission approved a county-wide mailer, at a cost of $9,000, that will tentatively be placed in the mail the week of Oct. 10. Following a less successful mailer campaign earlier this year, the commission stressed coordinating with Forum Printing to ensure its efficient distribution.
Forum Printing also acquires the requisite permit to distribute the mailer from the US Postal Service, according to commissioners.
Grand Forks County Sheriff Andy Schneider appeared before commissioners to request a contract extension for the northeast region's Vision Zero outreach coordinator. The northeast region is based in Grand Forks, and covers 16 additional counties.
Vision Zero is a traffic fatality reduction program, created in 2018 by Gov. Doug Burgum. The program utilizes both educational and enforcement campaigns to tackle dangerous driving behaviors, according to the program's website.
The commission unanimously extended the outreach coordinator's contract.