Grand Forks County Commission receives COVID-19 update, capacity information from Global Friends Coalition
Grand Forks Health Department's Michael Dulitz provided the updates, which have become increasingly sparse due to only weekly updates in case data being provided by the state.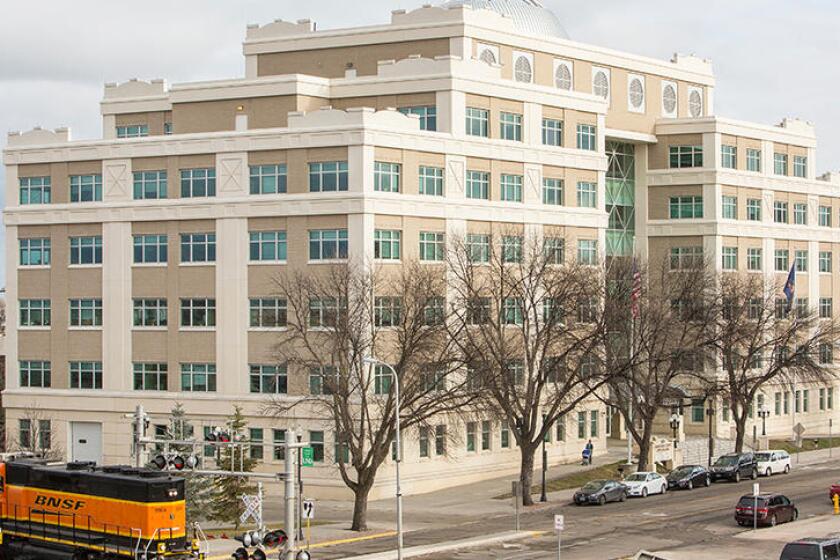 We are part of The Trust Project.
GRAND FORKS — The Grand Forks County Commission received updates Tuesday on COVID-19 cases, hospitalizations and more throughout Grand Forks County.
Grand Forks Health Department's Michael Dulitz provided the updates, which have become increasingly sparse due to only weekly updates in case data being provided by the state.
When Dulitz spoke at the commission meeting May 3, vaccination rates were increasing due to people over 50 receiving new booster shots. Also, 60.9% of the county was recorded as being at least partially vaccinated against COVID-19.
As of this week, Grand Forks County is at a "low level," according to CDC COVID-19 community-level guidance, meaning case numbers and hospitalizations are low relative to the average across the United States. Dulitz said cases are back up at around 20 cases per 100,000 people after a dip in cases last week.
Testing remained "consistent" in the past month, but there was not much vaccination progress. Commissioner Tom Falck asked if more cases were present than what was recorded due to people using at-home testing. Dulitz pointed to how flu tracking was executed before the pandemic as a comparison to how they track cases.
"We don't have a really good way of understanding the number of tests that are happening right now that aren't being reported, as well as the number of cases," Dulitz said. "So that's why we were keeping an eye on the hospitalization counts, as well as looking at wastewater. … But all that together does give us a reasonable picture."
Dulitz continued by saying a "fair number" of individuals testing positive right now were reported as vaccinated, which lines up with a relatively low number of hospitalizations in the county. The number of hospitalizations has hovered between zero and five people at a time at Altru Hospital over the past month.
Dulitz said the metrics have changed over the course of the pandemic as to what low, medium and high risk populations are.
The bond term would be over the next 20 years, according to County Auditor Debbie Nelson. The project is expected to start in spring 2023. As for why the commission elected to move forward with bonding at this time, Tom Ford, director of administration for Grand Forks County, said interest rates were at the center of the decision.
"When we compare this to where we were at previously with previous dashboard metrics, you can see that the numbers on there were still staying relatively low," Dulitz said. "That said, our new cases are at about 20.7, which would put us in the orange category on that previously. But overall, the case activity and the changes have been relatively minor."
In other County Commission news, the Global Friends Coalition presented data to the commission to inform it of its work over the years and where it stands now. Vice President Ione Seidlinger represented the coalition and spoke about its mission, which is to provide resettlement services to international refugees and help them integrate into Grand Forks. According to Seidlinger, numbers are "way down" as of late. Starting in 2007, there were 30 refugees in Grand Forks. It doubled by 2008 to 60 total, and in 2009 there were 90. By 2015 the number had stagnated, and it has decreased since 2016.
In 2021, there was only one "free case" from Somalia. A free case is just one person relocating to Grand Forks, rather than a family. The funding and capacity considerations allow for a maximum capacity of 100 individuals, but Seidlinger said the coalition will probably only reach half of that this year, and half of those refugees will be children.
The possible countries from which more refugees could come are Somalia, the Democratic Republic of Congo, Syria, Iraq, Burma and, in the future, Ukraine. Seidlinger said it takes up to two years for refugees from a new country to be vetted and moved into the pipeline to be brought in.