Grand Forks County Commission extends contract of VMF Findley Consulting LLC through 2023
Organization advises defense personnel at Grand Force Air Base, tenants at Grand Sky.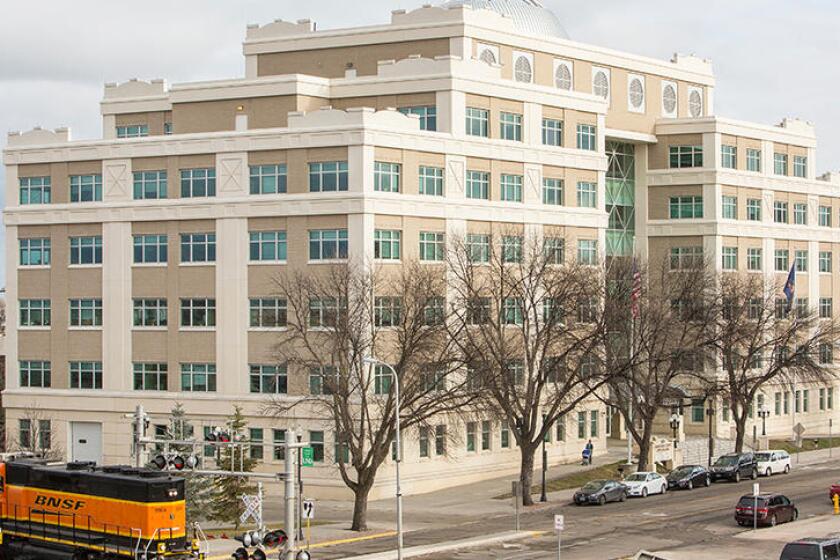 We are part of The Trust Project.
GRAND FORKS – Grand Forks County Commission members on Tuesday extended the contract of VMF Findley Consulting LLC, a consultant working closely with Grand Forks Air Force Base and the adjacent Grand Sky business and aviation park.
The contract is extended through 2023, commissioners decided during their regularly scheduled meeting.
VMF Findley, which comprises experts from the Air Force and Department of Defense, will advise military officials at the Air Force base, as well as those in the private sector wishing to establish operations at Grand Sky, according to a commission document on the matter. They will apprise the aforementioned partners of changes in national security and budgetary policy.
Show was Moore's second stop on tour
Commissioner Tom Falck, who is leaving the County Commission in December, stressed VMF Findley's significance to Grand Sky, including assisting in runway maintenance for its tenants.
"We have over a billion dollars in aircraft sitting out at Grand Sky right now, and this amount will be even larger in the next year or so," said Falck. "The critical thing is that we have to have a runway for them to operate."
Stipulations of the contract include a combined salary of $6,500 per month for the consultants, along with relevant travel expenses.
Also Tuesday, the commission approved County Administrator Tom Ford's request for an amendment to the county's inclement weather and telework policies.
The inclement weather policy was amended to give the commission chair authority to close facilities such as the courthouse and county offices. According to Ford, the county's emergency manager shall keep the commission chair apprised of weather developments meriting closures.
Regarding the county's telework policy, it was amended to clarify who must report to work in the event of inclement weather. According to Ford, employees who telework on a regular basis no longer have to report for duty in the event that county offices are closed.
"If the chairman decides to close the county offices, the suspension of work applies to all nonessential workers, to include those approved for telework by their supervisors," said Ford.
In other news from the commission meeting:

The commission approved outgoing Commissioner Diane Knauf to oversee the county elections canvassing and recount process. Canvassing will take place on Nov. 21, with recounts slated for Nov. 28 and 29.
The commission approved a request to grant Brady Martz and Associates a three-year contract to conduct the county's annual audit.