Grand Forks County Commission agrees to adopt salary increase request for deputies
Increase will cost the county $150,000 for the period of July 1-Dec. 31, with cost-of-living adjustments to follow in 2024.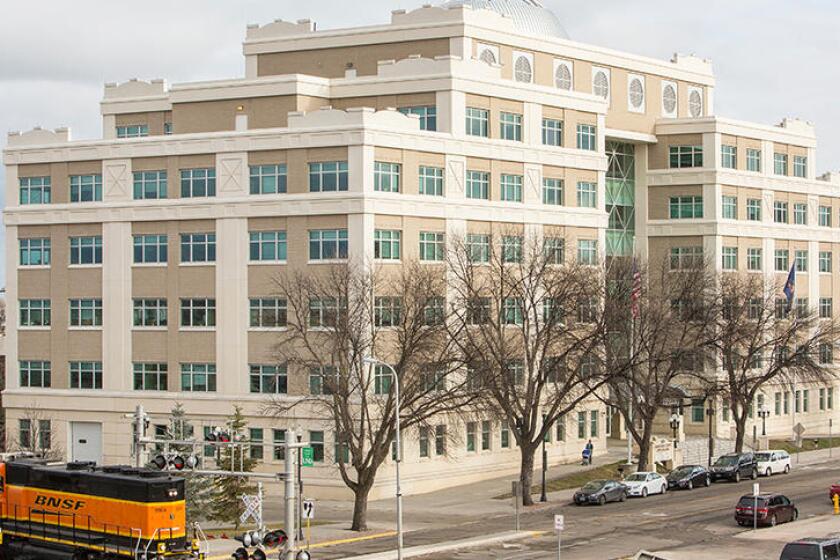 GRAND FORKS – The Grand Forks County Commission on Tuesday unanimously approved a request from Sheriff Andrew Schneider to adopt salary increases through the end of 2023 for the county's deputies.
Schneider spoke of the importance of determining deputy salaries to his hiring process.
"I've been bringing this since 2021," Schneider said. "I anticipate advertising our deputy openings (on Wednesday). I've been putting off a couple of them for an extended period of time trying to figure out what salary level we'd be advertising at."
Auditor Debbie Nelson said the cost to implement the requested salary increases for sheriff's deputies, along with benefits, would be $150,000 for the period of July 1-Dec. 31. Additionally, Nelson said deputies will be eligible for a cost-of-living adjustment in 2024, which could range from 1-3% of their salaries.
Nelson said a 1% cost-of-living adjustment for deputies would cost the county $61,300, while a 3% adjustment would cost $107,000.
Commission Chairman Bob Rost — who served as sheriff from 2010-2018 — stressed the need to address deputy salaries. He said it's something that hasn't been done for a long time.
"I don't think the county has ever addressed it, even before I was a commissioner," Rost said.
Commissioner Mark Rustad said the county needs to increase deputy pay in order to narrow the gap between county and city officers.
"I was made aware of the fact that the pay gap between the city police force and sheriff's deputies is about to widen substantially," Rustad said. "The city is getting a pretty significant bump on January 1. This will close the gap for now, but it's still going to be ongoing due to inflationary reasons."
Nelson said the funds for salary increases will be appropriated from the county's $1.6 million in Coronavirus Aid, Relief and Economic Security (CARES) fund.
In other news from Tuesday's County Commission meeting:

Commissioners approved two proclamations designating the weeks of May 7-14 and May 14-20 as National Correctional Officers Week and Police Week, respectively.
The commission approved a bid of $195,000 from Construction Engineers to complete security upgrades at the courthouse. The county received two other bids from JLG Architects, but these were rejected on the grounds of being approximately two and a half times the project's budget of $235,000. The bid from Construction Engineers removes a previously planned voice annunciation system at the courthouse's entrance, while still providing a secure entrance with protection for the sheriff deputy on duty.
The commission approved County Correctional Facility Administrator Bret Burkholder's request to negotiate new contracts with entities housing prisoners in the facility. Burkholder said he will request that these entities — including the city of Grand Forks, and Walsh, Pembina and Trail Counties — pay Grand Forks County a rate of $100 per day for housing prisoners at the correctional facility. That's in line with the rate paid to the county for housing federal prisoners.