Grand Forks City Council members look at policies regarding citizen comments at council meetings
Council members agreed to increase the time limit of citizen comments from three to five minutes and agreed that time for comments should come sooner during meetings.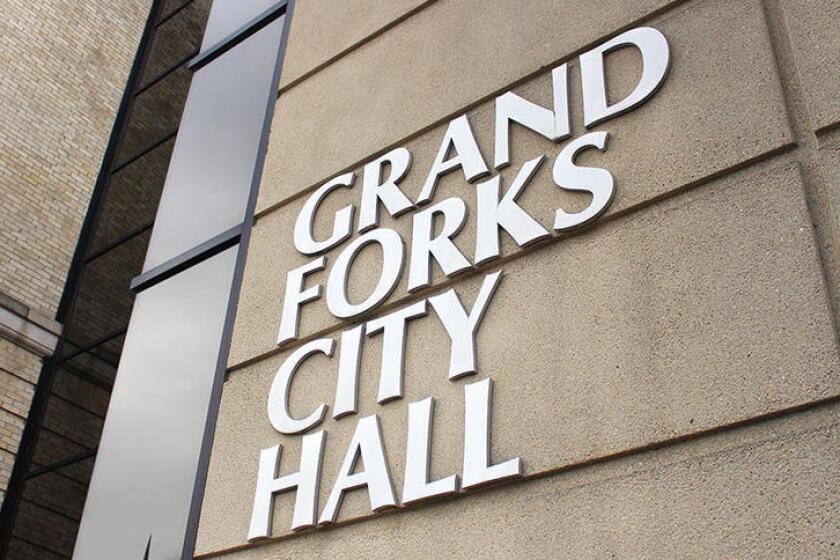 We are part of The Trust Project.
GRAND FORKS – During a Committee of the Whole meeting Monday, City Council members reviewed a memorandum related to First Amendment rights and some of the potential restrictions that can be made for citizen comments.
The discussion comes after months of public comments have poured in regarding Fufeng Group, which plans to build a corn milling plant on the city's northern end. The proposal has sparked debate and has created a large turnout of audience members at council meetings.
Assistant City Attorney Joseph Quinn briefed the council on a memorandum on First Amendment rights at City Council meetings and reviewed proposed guidance for council meetings based on the existing law.
Council President Dana Sande said he asked city attorneys to look into the council meeting procedures for public comments. He said there have been times when it has been difficult to manage city business amid the debates that have emerged in recent months.
"In my 12 years on the council we've had lots of issues that have had considerable public debate, but I've never seen the behavior that I've been seeing related to the corn mill that we're trying to put in our community," Sande said. "I'm concerned about the safety of all the council members. I'm concerned about the safety of the people here in the audience. I'm concerned about my family's safety, to be honest with you."
Council members talked about some of the restrictions they would like to make at future council meetings, including time limits. Currently, there is a three-minute limit per person, but council members agreed that increasing it to five minutes would be beneficial.
With expanded time limits, Quinn said the council will need to ensure there is consistency so one person isn't getting more time to speak than everyone else.
Council members also agreed that anyone who wants to speak cannot choose to give their time to someone else in the audience.
While the comment portion of council meetings is slotted at the end of a meeting's agenda, Mayor Brandon Bochenski said moving the comment period ahead in the agenda after announcements would be of value to those who want to speak.
Quinn briefed the council members on disruptive behavior and what, exactly, counts as disruptive conduct. According to Quinn, disruptive speech that rises to the level of disruptive conduct can include people in the audience talking over those who are presenting during the meetings.
Council members agree that if an audience member is being disruptive, the meeting will be paused until there is order again.
Council member Bret Weber brought up social media and the comments that are made on the city's Facebook page during live-streamed council meetings. Quinn said the city does have the option to turn off the ability to comment on the Facebook live streams, but if comments are allowed, the city can't choose whose comments will be deleted.
Council members agreed to turn off the ability to comment for those watching the Facebook live streams. Sande said there have been "nasty" things being said about council members in the comments as Fufeng has garnered national attention.
"Because of that, people from all over the country have been tuning into our Facebook feed and have been making what I consider inappropriate comments up into actual physical threats of council members," Sande said.
Council members will further discuss the policies at next week's City Council meeting.
The council approved the real estate purchase agreement 6-1, with Rebecca Osowski voting "no."
In other news Monday, council members:

Considered providing a letter of support to the North Dakota Department of Transportation and Burlington Northern Santa Fe for submitting federal grant applications for multiple grant programs for the 42nd Street grade separated crossing. It is anticipated the grant funds would cover 50% of the cost of the project, and the remaining 50% would be split between BNSF, the NDDOT and the city.
Considered approving an agreement between the city and Grand Forks County for a school nurse program. In 2020, Grand Forks County school superintendents requested assigned school nurses to address COVID-19 response, with the program being funded by federal CARES funding. Grand Forks County has approved a continued allocation of $203,480 of ARPA funding to support this program for the 2022-2023 school year.