Grand Forks city leaders discuss Grand Forks Air Force Base issues in Washington, D.C.
The topics included the current and future missions of the base, as well as focusing on what the community is doing to strengthen its relationship with the base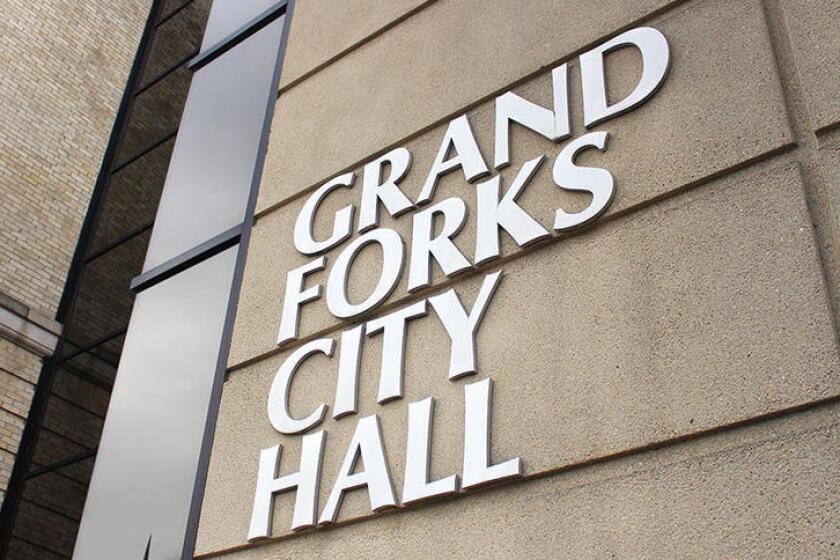 GRAND FORKS – On a trip to Washington, D.C., this week, Grand Forks city leaders discussed a list of topics pertaining to Grand Forks Air Force Base.
Mayor Brandon Bochenski, City Administrator Todd Feland, President/CEO of Grand Forks/East Grand Forks Chamber of Commerce Barry Wilfahrt and GFAFB Commander Col. Timothy Curry all were on the trip.
They met with several officials and senior leaders in the Pentagon to discuss what the community is doing to enhance its relationship with GFAFB, as well as how to strengthen current and future missions of the base.
City leaders met with Space Development Agency Director Derek Tournear to discuss what's to come regarding space satellite missions for GFAFB. Leaders also had discussions with generals at the Pentagon, along with North Dakota Sens. John Hoeven and Kevin Cramer, focusing on how to leverage the base and its strategic location. They also discussed re-purposing the Global Hawk mission.
The site is being looked at as the potential future location for Riverside Christian School, which currently is in East Grand Forks.
Strengthening the bond between the base and the city always is a paramount concern.
"They want to be able to bring these new missions to Grand Forks and in order for them to be successful they're really going to have to partner with the community regarding infrastructure, workforce development and economic development," Feland said. "They want to ensure that they have successful starts with the new missions and they're able to attract and retain workforce long-term, whether it's Grand Sky or Grand Forks Air Force Base."
Feland said the community has been receptive and supportive of the base's missions, highlighting what's to come to the base.
"There's a lot of really great things that are going to come to Grand Forks Air Force Base and Grand Sky," Feland said. "The future is quite bright. ..."
During the trip, Strata Corp. CEO Jim Bradshaw received an Association of Defense Community Champion Award, an honor given to those whose actions make a difference in the lives of the military, military families and veterans.
The cost of the trip was a little less than $2,000. Feland said funds that are set aside for base enhancement activities, as well as travel funds from the mayor and city administrator's offices, funded the trip.