Grand Forks City Council rejects industrial park tax appeal
A long-awaited set of renovations at a northern Grand Forks industrial park meant too-high charges to business owners there, a lawyer argued Monday in front of Grand Forks City Council members.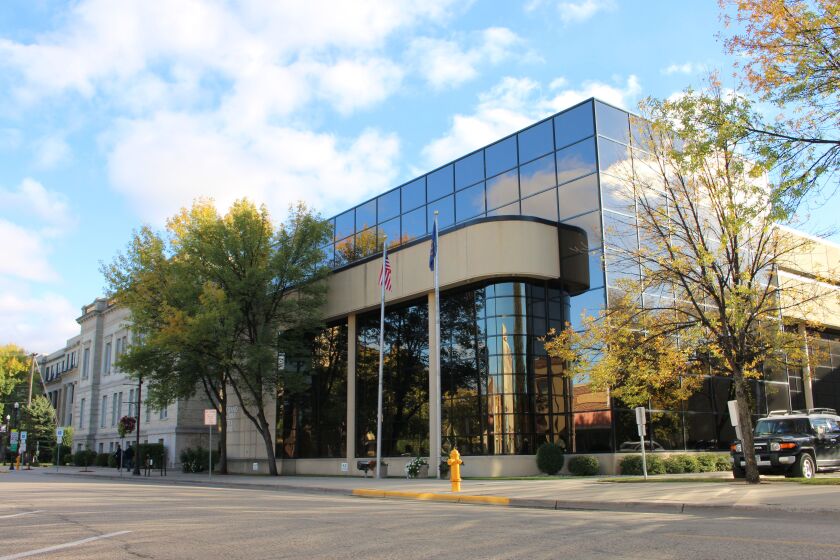 We are part of The Trust Project.
Grand Forks City Council members upheld a plan that would charge property owners for most of the cost of new storm sewers underneath an industrial park.
Council members voted to reject the appeal of the special assessments the city levied on business owners who have set up shop in the Oscarville industrial park near Interstate 29 on the northern edge of town. Some of the businesses in the park have been there for decades, before the city annexed the land and well before Grand Forks City Council members voted in 2019 to install storm sewers beneath the roads there.
Those renovations ultimately cost the city $3.7 million, $3 million of which is set to be paid by Oscarville property owners. The renovations, plus another set of street improvements set to be charged to property owners next year, are meant to fix up the industrial park, which had outgrown the dirt roads and minimal civic infrastructure there previously.
But a lawyer representing two of those owners argued on Monday that the cost of the storm sewer work was too high, especially given the estimated benefit calculated by city staff.
"None of the city's formulas really are meant to address a situation where you have land that is already, for the most part, developed," said DeWayne Johnston, a Grand Forks lawyer who represented Jim Senske, who owns several Oscarville properties, and Interstate Towing. "It's an outlier, and that's what makes it problematic."
Some city officials, though, were reluctant to reduce the price tag for Johnston's clients. Council member Kyle Kvamme worried that the city could earn a reputation for striking "one-off deals."
"Could someone that's developing in another part of town not make the argument that it's inequitable to them already?" Mayor Brandon Bochenski asked rhetorically.
Johnston countered that there's a difference between Senske, who he said purchased the land in 1987, and a developer.
"He bought the property and the city kept going, but he didn't get those perks," Johnston said. "And that's what's different here."
Oscarville presented a difficult -- or at least unusual -- spot to develop, according to Assistant City Engineer Mark Walker, because it straddles the line between "infill" development of an existing property and the more open development in which a piece of farmland or other open space is built from the ground up. That's partly why the final cost ended up about 27% higher than city engineers estimated.
Plaudits, renovations, and serving age
In related news, council members:
Heard about a series of awards or other plaudits earned by city staff or adjacent economic development bodies, including several statewide awards earned by the semi-public Greater Grand Forks Economic Development Corporation, plus one each for the city's new water treatment plant and a visitors center at Veterans Memorial Park.
The most emotionally charged, though, was a recounting of a trip by a host of Grand Forks police officers and other city representatives to see Ofc. Cody Holte 's name engraved into the National Law Enforcement Officers Memorial in Washington, D.C.
Holte was murdered in May of 2020 by Salamah Pendleton, who opened fire when Grand Forks County Sheriff's deputies tried to evict him from a Grand Forks apartment. Holte and Lola Moore, Pendleton's mother, were both killed in the ensuing shootout. Pendleton has since been sentenced to life in prison without parole.
Approved a budget amendment that would account for a $545,000 renovation of Grand Forks City Hall that would renovate the building's second floor to make more room for the city's engineering and inspections departments.
Voted 5-1 to drop the minimum age for serving alcoholic beverages from 19 to 18. Voting against was council member Katie Dachtler.