Grand Forks City Council members receive briefing on CFIUS review
During Monday's City Council meeting, council members heard from Bridget Reineking, an attorney who specializes in the operations of CFIUS.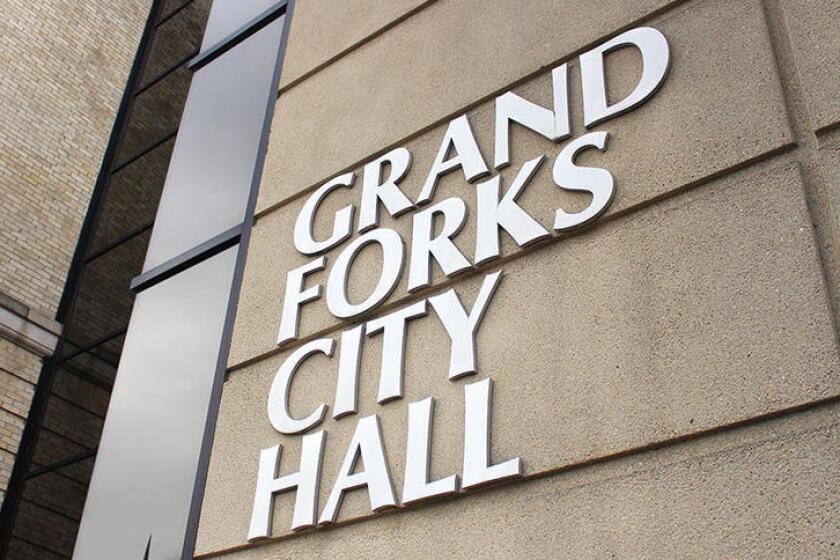 We are part of The Trust Project.
GRAND FORKS – City Council members on Monday received an overview from a Washington D.C.-based attorney who specializes in the workings of the federal Committee on Foreign Investments in the United States, which recently ruled it has no jurisdiction on a proposed Grand Forks project.
During Monday evening's council meeting, Bridget Reineking outlined the CFIUS process, including its review of the wet corn mill proposed to be built by Fufeng Group on the north end of Grand Forks.
Reineking said the committee has "two buckets" of jurisdiction — the first to review transactions involving investments in U.S. businesses, and the second involving jurisdiction over real property transactions.
Now that the review has ended, Reineking said the federal government has information about Fufeng that it didn't have prior to the review.
Reineking is employed by Cooley Law Firm, which was hired by the city to advise and consult on CFIUS-related matters. After Monday's meeting concluded, the Herald asked Mayor Brandon Bochenski how much the city has paid for Cooley's work. Due to the time of the request — after 9 p.m. — the mayor said he will ask city staff to compile it in the coming days.
The Fufeng project has sparked great controversy in Grand Forks, due to the company's ties to China and perceived national security threats due to its proximity to Grand Forks Air Force Base.
"Fufeng, in performing this whole process, exposed itself and its officers, its board members, its historical relationships with the Communist Party," Reineking said. "It provided mountains of information to the U.S. government directly to those who day in and day out work in national security. … They have all that information now."
And, she said, "everyone here has the reassurance that the committee, which could have tried to do something to a transaction potentially, now we know it can't and now it can move forward because that hump is cleared."
In October, CFIUS determined that it would review the Fufeng project, prompting a 45-day process. Reineking said that time frame is typical of other reviews.
"The process, though lengthy, allowed (the) U.S. government to collect a lot of information about Fufeng," Reineking said, noting that a number of agencies were involved in the review.
"And while we had a final conclusion (of) no jurisdiction … they were assessing risk at the same time they were addressing jurisdiction."
Outside of sharing its determination, however, Reineking said the committee doesn't share the results of its work, which is done internally, even with parties involved in the transaction.
North Dakota Sens. Kevin Cramer and John Hoeven have the ability to request classified briefings from the committee. Cramer already has done so, he said last week.
"I've always been opposed to this investment. I remain opposed to this investment," Cramer said in a statement sent to the media. "At the end of the day, I think the security concerns are obvious. We're talking about the Chinese Communist Party at a time when they have made it very clear that they want to take over more supply chains in the United States. They spy on us. They're building a super military to rival us. I think it's a bad idea to invite them into your backyard."
Council member Ken Vein asked what the council's next steps should be regarding the Fufeng project.
"I think the thing that I wanted to express tonight is this is just one facet or one piece of some of the concerns that we have, which is really the foreign investment and what we're looking at here with national security," Vein said.
Vein said additional risks that still need to be addressed include concerns related to economics on Grand Forks Air Force Base and adjacent Grand Sky Aviation Park, water availability and environmental impacts.
Council members will continue to discuss the proposed Fufeng project at future council meetings.
As the news bubbled through the community, it brought tears to the eyes of an opponent of the project.
In other news Monday, council members:

Heard from a resident who lives where the proposed Epitome Energy soybean crushing plant is set to be built. She shared that her family would be displaced if the plant were to go where it is proposed. "We finally found our dream home and now you guys are pushing us out," she said.
Approved an employment agreement for the city assessor position. Former City Assessor Paul Houdek retired earlier this month. Four applicants applied for the position, with current Deputy City Assessor Tami Lazur being selected.
Approved extending a letter of intent agreement with Northern Plains Nitrogen LLP for another six months from Dec. 31 to June 30, 2023.
Approved authorizing administration to make a development agreement for the proposed Epitome Energy plant. The agreement will address a variety of environmental and infrastructure matters, including water supply, wastewater, stormwater, transportation, solid waste and emissions. Other matters that will be addressed in the development agreement entail planning, zoning and essential city services.
Discussed amending city code 8-1203 (2), which at present authorizes the chief of police to designate snowmobile routes within the city limits annually. After the 2022-2023 snowmobile route was determined two weeks ago, council members discussed amending the city code so the City Council will be in charge of authorizing the routes. The council is proposing that in the future, the mayor make the determination, with consent from the council. It will be decided at a future meeting.