Grand Forks City Council members hear updates on Fufeng project
The updates included environmental review progress, annexation special assessment estimates and estimated property taxes and values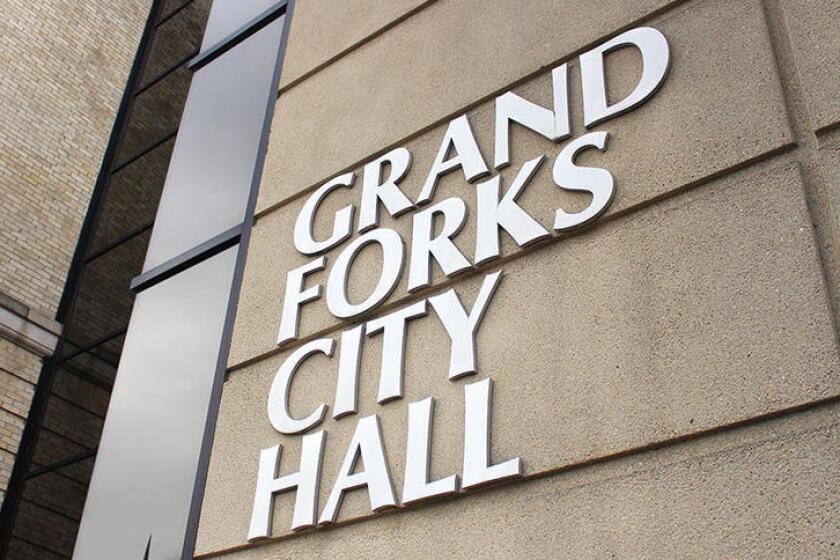 We are part of The Trust Project.
GRAND FORKS – Members of the Grand Forks City Council heard updates on the proposed Fufeng wet corn-milling project during Monday's Committee of the Whole meeting.
Among the updates discussed was the environmental review progress made so far. At present, the third-party consultant for the project, Black & Veatch, has developed a comprehensive environmental issues identification and tracking matrix for the plant, which includes environmental concerns, such as water, wastewater, stormwater, solid waste, air pollution, dust, odor, plumes, noise, ambient lighting and hazardous materials.
A detailed information request has been sent to the Fufeng design team, which has responded to a number of issues.
Shawn Gaddie, director of infrastructure management services with local engineering firm AE2S, reviewed some of the updates, including those related to wastewater and stormwater produced from the plant, as well as traffic.
"Typically when we look at an industry, that industry is going to have industrial pretreatment and we're going to be concerned with what's coming out the back end of that industrial pretreatment that the city ultimately will have to treat and then discharge with the city's permit with the state of North Dakota," Gaddie said. "In this case we're really wanting to make sure that we are reviewing things appropriately."
Questions regarding nutrient treatment strategy, system redundancy, site location and operational strategy are still being reviewed.
For stormwater, detailed site grading/drainage plans are in development.
A draft traffic study has been completed and submitted to the North Dakota Department of Transportation to take a closer look at traffic counts around where the plant is proposed to go. Traffic is expected to increase to 63 rail cars per week, 1,800 trucks per week, 281 personal vehicles per day during the week and 191 trips per day on the weekends.
The study recommends several improvements on nearby streets, including 27th Avenue North, North Washington, 42nd Street and US Highway 2.
Council newcomers Rebecca Osowski, Ward 2, and Tricia Lunski, Ward 4, newly elected Grand Forks Municipal Judge Kerry Rosenquist and reelected council member Dana Sande, Ward 6, were sworn in on Tuesday night
Other environmental items under review include solid waste, hazardous materials, noise and lighting from the plant.
Additional updates discussed were the Highway 81 annexation special assessment estimates and estimated property taxes and values.
The council also was presented with data showing land values for the area near the plant, proposed to be annexed into the city of Grand Forks.
Total township value for the parcels in the annexation area is around $13.45 million and the estimated total value for all parcels if they are annexed is $21.8 million. The 2021 total taxes for all parcels is $137,537 and the estimated total taxes if annexed for all parcels is $336,221, a total tax increase of $198,684, to include the Fufeng site.
A meeting to review the rezoning and annexation of the site area is scheduled for April 6.
In other council news Monday:

Council members discussed phase three of the Red River Valley Water Supply Credit Agreement, a plan described as a long-term emergency water supply and economic development initiative. The Garrison Diversion Conservancy District and Lake Agassiz Water Authority (LAWA) are sponsors of the project, while the cities of Fargo and Grand Forks are major members/stakeholders of LAWA and have the largest allocation to be supplied by the project. Garrison Diversion, LAWA, Fargo and Grand Forks entered into three interim financing agreements to finance the initial stages of the project prior to entering a long-term project participation agreement. The Interim Financing Agreement Series C pertains to authorized work as part of the North Dakota Legislature's 2021-2023 biennium work plan with the approved state of North Dakota cost share at 75% with a 25% local cost share. Grand Forks', including East Grand Forks, cost share for series C is 13.39% and around $2.4 million of the total local cost share.
The council discussed reappointing Danny Weigel as the City Council representative and Leah Ista as the public-at-large representative to the Emergency Management Board. The board is made up of three public-at-large representatives, one City Council representative and one County Commission representative. If reappointed, Weigel's term would expire on Dec. 21 this year and Ista's term would expire on April, 5 2024.
The council discussed bid awards for various street repairs throughout the city. For asphalt street repairs, council members were recommended by engineers to award the contract to the lowest bidder, which was Opp Construction, in the amount of $45,785, 9.5% under the engineer's estimate of $50,607. For concrete street repairs, council members were recommended to award the contract to the lowest bidder, which was Tony Anderson Construction in the amount of $304,956, or 2% under the engineer's estimate of $311,677.50.