Grand Forks City Council approves new policies on citizen comment section of council meetings
Some of the policies on citizen comments council members approved include changing the time limit from three to five minutes and moving the citizen comment portion ahead in the agenda so that it follows announcements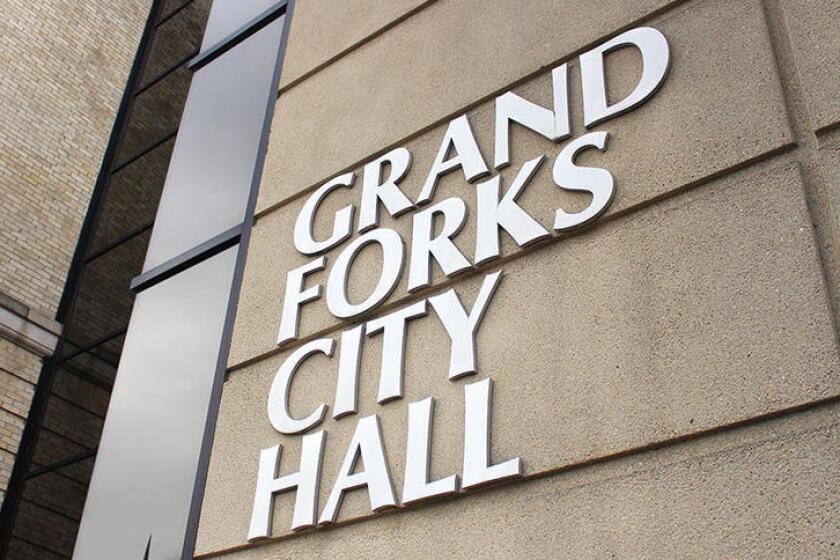 We are part of The Trust Project.
GRAND FORKS – New policies related to the citizen comment section of council meetings – including the amount of time people will be given to speak and when the public comment section will be on the agenda – were approved by council members Monday.
Last week, council members reviewed a memorandum related to First Amendment rights and some of the potential restrictions that can be made for the citizen comment section in council meetings. The discussion comes as Fufeng Group, a China-based company that plans to build a proposed wet corn milling plant on the city's northern end, has sparked much public debate and has prompted a large number of people speaking at council meetings.
On Monday, council members approved:

Changing each speaker's time limit from three minutes to five.
Moving the citizen comment portion ahead in the agenda so that it follows announcements.
Keeping the current rule that says people can't share their given time with others.
Requiring those who wish to speak at City Council meetings to submit a comment card — which includes their name, address and subject — before the council meetings start at 5:30 p.m.
Limiting written statements to two and a half pages.
If any of these policies are violated, it will be considered disruptive conduct, including if people in the audience speak over others and if a person continues speaking over their time limit. If there is disruptive conduct, the presiding officer of the meetings may choose to provide a warning indicating the individual's behavior is disruptive and may choose that the meeting be recessed until order is restored.
Citizen comments will be limited to City Council meetings, though general public comment and participation will be permitted during Committee of the Whole or special City Council meetings, with the exception of public hearings or comments that are requested on specific agenda items.
Along with these new policies, council members agreed last week to turn off the comment section of the Facebook live streams for council meetings as many have cited the harsh comments that have been made.
At Monday's meeting, several attendees made comments about the policies, including Grand Forks resident Jodi Carlson, who said too many questions about Fufeng have gone unanswered.
"You give this as a comment session, but you don't answer questions," Carlson said. "We have a lot of questions (but) they're not answered. When and where can we go to get those answered?"
Carlson also spoke about First Amendment rights and about her getting a visit from the Grand Forks Police Department officers and representatives of the FBI in late June after she quoted the Declaration of Independence in the "Concerned Citizens of Fufeng Project in Grand Forks" Facebook group.
"Quoting the Declaration of Independence is not illegal," Carlson said.
Another resident shared his thoughts on Fufeng and how council members have been berated by some of the plant's opponents.
"You can't bully people and expect that's how a government works," he said. "Even the Supreme Court would not tolerate the amount of screaming and just absolute insanity that has taken place at this podium."
"If you want to have a civilization of freedom, I would call everyone, including myself, to remember that we are all trying to do the best we can and to treat each other as though we were worthy of infinite dignity and respect."
The council approved the real estate purchase agreement 6-1, with Rebecca Osowski voting "no."
In related news Monday, council members:

Approved an ordinance amending the text of the Land Development Code relating to high school ground monument signs. Both Red River and Central High Schools want the ability to have digital signage that would display school-related announcements along with sponsor signage. Since the high schools don't have PTOs or other private organizations to generate income for their schools, the money generated from the sponsorship signage will go toward classroom needs and other miscellaneous projects.
Approved providing a letter of support to the North Dakota Department of Transportation and Burlington Northern Santa Fe for submitting federal grant applications for multiple grant programs for the 42nd Street crossing.