East Grand Forks teachers union claims school district isn't honoring new contract provision
A new contract between East Grand Forks Public Schools and the East Grand Forks Education Association sets aside 15 minutes at the beginning and end of each school day during which teachers aren't required to supervise students. The union claims that provision isn't being honored.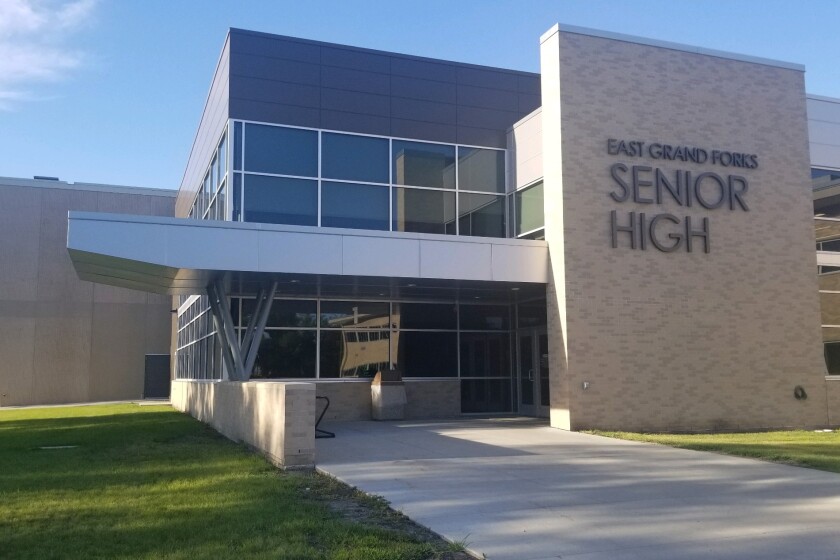 We are part of The Trust Project.
East Grand Forks Public Schools' teachers union claims that the district is not honoring language in a newly minted contract that sets aside time for teachers to prepare for each school day before classes begin.
The contract, which was made official by district and union heads on Aug. 31, stipulates that teachers "will not have any assigned duties that involve supervising any students for the first 15 minutes or the last 15 minutes of the school day." That's meant to give Eastside teachers a chance to hang up their coats, read emails and review curriculum before the school day begins in earnest each morning and do more of the same after it ends each afternoon.
But, despite the words on paper, East Grand Forks Education Association leaders claim that elementary-level teachers are still being prompted to supervise students during that time. The union filed a formal grievance with the district on Sept. 26.
"We should have no students assigned to us for any responsibility until 8 o'clock or after 3:30," Mark Swenson, a middle school science teacher at the district who heads the union's negotiation committee, told the Herald on Tuesday. "The district isn't living up to that...It means that kids are either in the teacher's room or right outside a teacher's room, which requires the teacher's attention, rather than letting the teacher get organized and make phone calls and prep for the day and whatever."
East Grand Forks School Board members were briefed on the grievance at their meeting on Monday, Nov. 22. There, Swenson and Todd Schumacher, the union's president, suggested the district hire more paraprofessionals -- school support staff who help classroom teachers -- and they volunteered to drop the end-of-the-day time buffer, as well.
"Either we want it interpreted the way we intended it," Swenson said. "Or we're willing to fix it so there's nothing to worry about an interpretation."
Superintendent Mike Kolness did not return Herald requests for comment on Tuesday or Wednesday. He did, though, respond via email to the paper's request for a copy of the union contract and documents relating to the grievance, which includes scanned correspondence between Kolness and union representatives sent in October.
The superintendent, according to those correspondence, interprets the contract to mean that teachers are afforded those 15 minute buffers at the beginning of the day or at the end of it, but not necessarily both. In an Oct. 21 letter to union leaders, Kolness suggested changing the "duty day" for elementary school teachers to 7:30 a.m. to 3:30 p.m. or setting up a system in which rotating groups of teachers would supervise students each day while the remainder took advantage of the prep time afforded under their contract. Neither idea was popular among elementary school staff, Kolness acknowledged.
"The district is continuing to pursue other supervision options for elementary students before the school day starts in an attempt to provide as much time before and after school that is free from assigned student supervision duties," he wrote.
The district and union's agreed-upon grievance procedure calls for an initial and informal meeting between union and management representatives to resolve a contractual dispute. If that fails, the contract calls for a more formal meeting. If that, in turn, doesn't work, the grievance is supposed to be referred to the school board, which is what happened on Tuesday. Union and district leaders are afforded an unlimited number of meetings at this point and, if they're still at loggerheads, the grievance is supposed to head to arbitration.