East Grand Forks School Board votes to require masks for K-6 due to rising case numbers
The board voted unanimously to move from COVID mitigation strategy level two to level three under the Safe Return to In-Person Learning Plan Monday night, Sept. 13.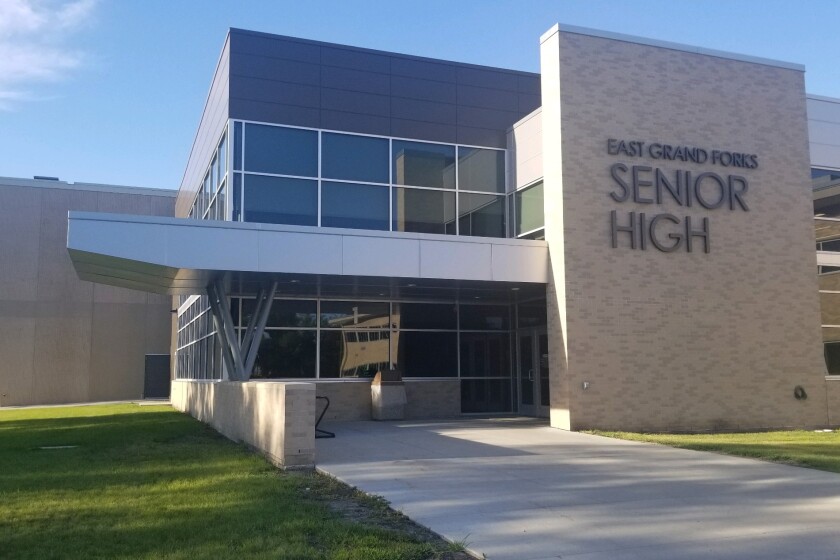 We are part of The Trust Project.
The East Grand Forks School Board has voted to require masks indoors for kindergarten through sixth grade amid rising COVID-19 case numbers in the district and the community.
The district started the school year with a recommendation for masking indoors, but in a unanimous vote at their regular meeting Monday, Sept. 13, board members decided to move the district from COVID mitigation strategy level two to level three under the Safe Return to In-Person Learning Plan.
Despite the unanimous vote, multiple board members expressed hesitance about tightening health protocols in the district one week into the school year.
"I didn't want to. It was a tough call," board member Matt Foss said. "I think we're a little premature, we're a little early, but I get it -- when is the right time to pull the trigger on this thing? So let's just watch it, please."
Board member Lindsey King said that it's difficult to ask children to wear masks all day when so few people in the community are wearing masks. She added that she believes getting to zero cases in the schools or the community is likely unrealistic.
"Not that I want to see it ripping through the schools, but it's a hard call. It really is," she said. "Hopefully we can reevaluate and it's not too hard to get back to level two, or level one would be beautiful."
Unlike the School Board's last meeting, which saw a number of impassioned public commenters, there were no speakers at this week's meeting.
In other district news, total enrollment has increased to 2,063 students, up from 1,853 last year, according to district superintendent Mike Kolness.
Construction at the district's two elementary schools and middle school also is moving ahead on schedule or ahead of schedule, in the case of New Heights Elementary School, and under budget. Contractors will begin work to install cooling towers at the three schools starting Oct. 11.