East Grand Forks School Board to consider changes to COVID-19 safety plan Monday
The board discussed possibly rolling back COVID-19 safety strategies in light of low case numbers in the district at a working meeting Wednesday morning, Oct. 20.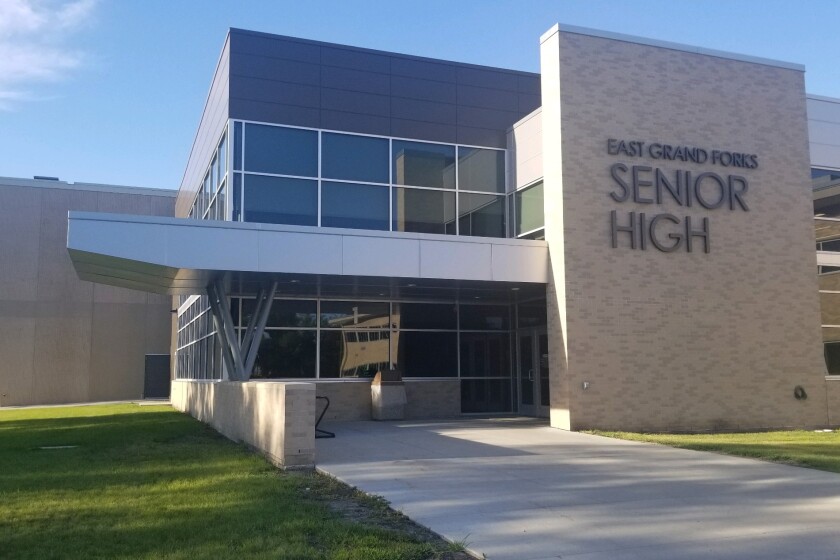 We are part of The Trust Project.
The East Grand Forks School District has successfully kept COVID-19 numbers low this academic year thanks in large part to the district's COVID mitigation strategies, district superintendent Mike Kolness said at a special school board meeting Wednesday morning, Oct. 20. Now the board is tasked with deciding when to begin to roll back safety measures without inviting COVID to run rampant through the district.
As of Wednesday morning, there are six active positive student cases, not including seven students who are out of school pending test results. So far this academic year, there have been 44 positive cases among students and zero positive cases among teachers -- an unheard of number among neighboring districts, Kolness said.
But after such success in keeping numbers low, board members expressed uncertainty about which COVID mitigation "level" they should be at in the district's Safe Learning Plan .
"It's a catch-22," board member Matt Foss said at the meeting. "Is it doing its job? Absolutely. But we don't necessarily know when we go into this level, when we go back to this level and I think that's where not only us as board members would like to see at least some guidance."
Despite over an hour of debate and back-and-forth discussion among board members and administrators, the board seemed to be in agreement that the district would not return to distance learning again unless mandated by the state.
Other issues were less clear, including whether or not masks should be required, which students should be considered close contacts and which students should be required to quarantine at home.
"You have to have a threshold that if things start to elevate, when are you going to spin it back?" Kolness said. "And is it going to be too late?"
No decisions were made at the special meeting Wednesday because it was a work session. The board will reconvene in its regular meeting at 5:30 p.m. on Monday, Oct. 25, to make a decision on future COVID mitigation strategies.