Early Grand Forks resident Hugh Ryan made impact as police chief, council president, hotelier
When Ryan died in 1912, mourners formed a procession two blocks long,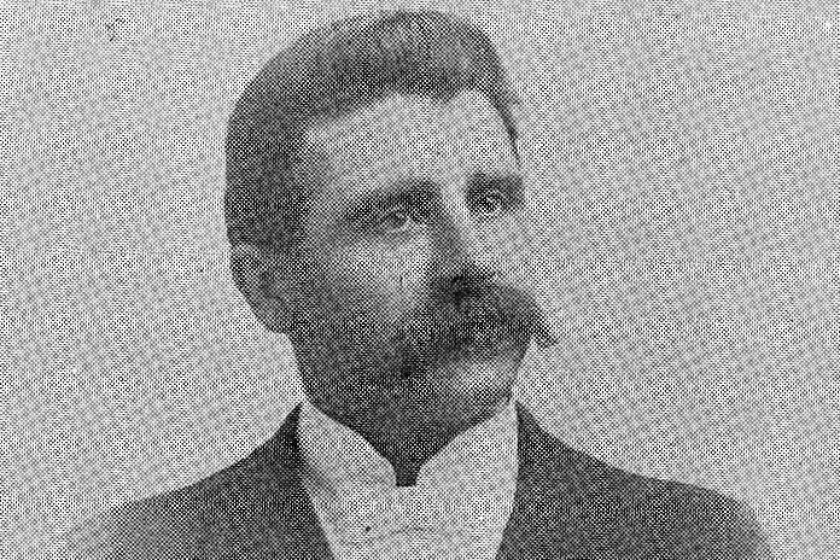 GRAND FORKS — Hugh Patrick Ryan was born on a farm in Carleton County, Ontario, in 1858. His parents, Thomas and Elizabeth (Colbin) Ryan, were both Irish-born. Elizabeth's family came from County Monaghan and emigrated to Upper Canada when she was a child.
Hugh came to Grand Forks in 1879, following his brother James, who settled here two years earlier. Hugh worked on a farm near Larimore for about a year before moving permanently to Grand Forks. By 1881, Hugh's parents and 11 siblings also settled here. Thomas and Elizabeth purchased a quarter section of land in Elkmount Township and, with the younger siblings, farmed there.
Ryan worked as a patrolman for the Grand Forks Police Department. Later, he and his brother-in-law Cornelius Crowley, went into the hospitality business, starting with a café then building a hotel on the corner of North Third Street and First Avenue North. The hotel was called the Commercial Hotel, later the Fremont Hotel, then following Crowley's death from typhoid fever in 1894, the Hotel Ryan.
He continued to work for the city, serving as street commissioner in 1889 and in 1894 he became the chief of police. The Grand Forks Souvenir book of 1897 reported that since he became chief, crime greatly diminished and Grand Forks became one of the "cleanest" cities in the northwest.
Hugh Ryan was a member of St. Michael's Catholic Church, the Knights of Columbus, the Elks, and the Catholic Order of Foresters. He also owned two quarter sections of farmland just south of Grand Forks. He served two terms on the City Council and was elected its president. He stepped down from the Police Department after being elected to the state Senate.
He died on July 11, 1912, at the Mounds Park Sanitorium in St. Paul, Minnesota, after suffering for two months following a mental and physical breakdown. He was survived by a sister and brother, Catherine and Thomas Ryan Jr.
Mourners formed a procession two blocks long, escorting the body of Hugh Ryan from the Great Northern depot to the Ryan Hotel, and then to St. Michael's Church for his funeral. Members of the City Council, Police Department and fraternal societies led the procession. The city streetcars stopped during the procession out of respect for the deceased and all flags in the city were lowered to half-mast. Following the funeral, street cars brought mourners to Calvary Cemetery for his burial.
Catherine Ryan inherited her elder brother's estate. In 1926, she demolished the original Hotel Ryan in order to build a new Hotel Ryan, on the same corner, which opened in 1927 and still stands today. She never married. When she passed away on July 31, 1945, her obituary stated that she was the last living member of her family.
A personal story from my family, relating to the Hotel Ryan in 1945, is a little humorous. I heard it many times: My grandfather was a glassblower who made neon signs. When news of the Japanese surrender, VJ Day, reached Grand Forks there was a great celebration downtown marking the end of World War II. Someone shot out two letters of the Hotel Ryan neon sign leaving it to read "Hot Ryan," and grandpa had to fix the sign.
Catherine Ryan's hotel is all that remains in Grand Forks to remind us of her family name. It's one of few significant buildings constructed here during the 1920s when the local economy suffered from depressed wheat prices. Its neighboring buildings on the corner of North Third and First Avenue North have been lost to spectacular fires: the Dakota Hotel in 1943, the Frederick Hotel in 1944 and the Security Building in 1997.
Tempting fate, the Ryan was once marketed as "fireproof," but maybe it just has the luck of the Irish.
The author of this article, Leah Byzewski, is director of the Grand Forks County Historical Society.