Authorities searching Red River for individual
East Grand Forks Police said the incident started around 4:30 p.m. and that they lost sight of the individual as of about 5:30 p.m.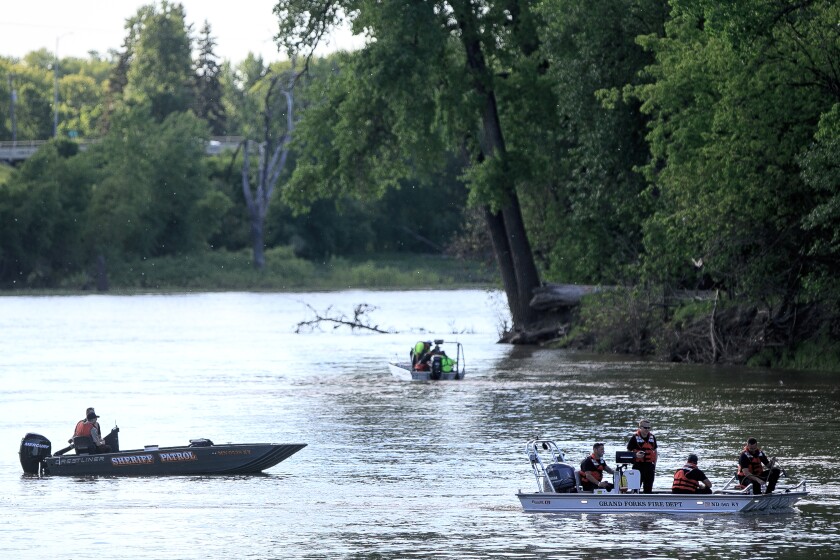 GRAND FORKS — Authorities are responding to a person missing in the Red River on Wednesday evening, June 22, near the Sorlie Bridge.
Around 4:05 p.m. officers were dispatched to 208 2nd Ave. NW for an "unwanted person," EGFPD said in a news release. The man voluntarily left the address and said he was going to return to Grand Forks.
Just after 4:30 p.m. it was reported the man had jumped into the river near the Sorlie Bridge. Officers attempted to throw a buoy and a life jacket to the man but he was not able to grab the items.
Search efforts are still underway as of 6 p.m.
The Polk County Sheriff's office and the Grand Forks County Water Rescue will continue rescue/recovery efforts, the release said.
Police said the person's name will be withheld until the investigation is completed.
Check back later for more on this developing story.