In response to pandemic, Grand Forks School Board OK's hybrid learning model for high school students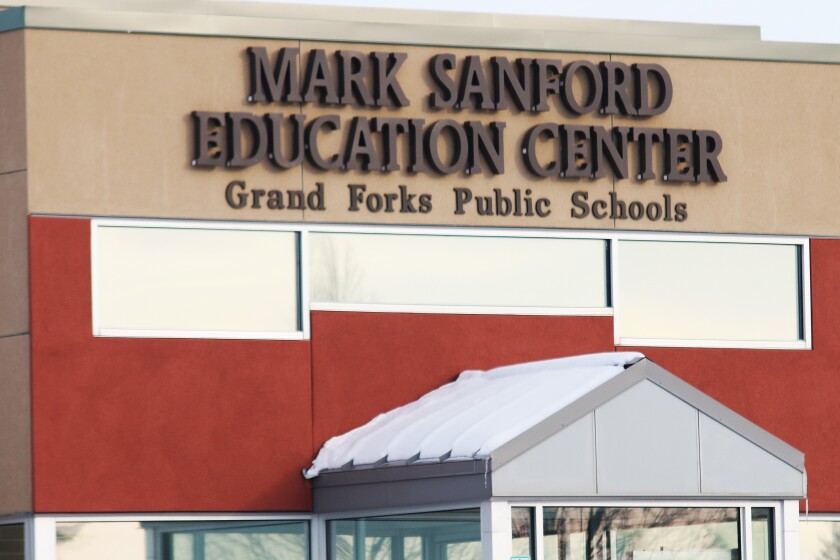 The Grand Forks School Board has approved a hybrid learning model for students in grades 9 through 12 that will go into effect when the new school year starts in two weeks.
At a special meeting Monday, Aug. 17, to discuss school reopening, the board unanimously approved the plan that calls for students with the last name starting with A-K to attend school in person on Monday, Wednesday and Friday and, in the following week, on Tuesday and Thursday.
Students whose last names begin with L-Z will attend school in person in a reversed pattern -- Tuesday and Thursday one week and Monday, Wednesday and Friday the following week.
On the other days, students will be learning remotely at home.
This plan will not affect families who told the school district in a recent survey that they will keep their student or students at home totally for distance learning for at least the first semester of the upcoming school year.
With this new development, any parents who want to change their plans regarding student attendance are advised to contact the principal of their children's school as soon as possible, said Catherine Gillach, assistant superintendent of secondary education.
The need to adopt a hybrid model emerged from the data the district has acquired after measuring classrooms and determining capacity per room, based on social distancing requirements.
"Now that we have real numbers in front of us (and details about) actual space, furniture and fixtures," administrators found that many rooms are not large enough to accommodate physical distancing requirements for a full class, Gillach said. She and her colleagues determined that "there are too many classrooms that would need to move," she said.
Also, "getting 1,100 to 1,200 students through a lunch line (every day) was daunting," Gillach said.
The hybrid model allows class sizes to be cut in half, with student numbers hovering at 12 to 15.
Another benefit is that the hybrid model permits more frequency in face-to-face teaching, as compared to distance learning, said Jon Strandell, principal of Grand Forks Central High School.
The school start date for ninth-graders is Aug. 31 but administrators have not decided if the class will be split, according to the last name, or if all ninth-graders will attend school that day.
It is good for freshman students to see all their classmates when they are navigating a new environment, Strandell said, summing up the advantage of having the whole class in school at least once at the beginning of school. But that decision will be made later, he said.
The hybrid model will be in effect for students in grades 10 through 12 when school for them starts Sept. 1.