Grand Forks school system selected to participate in national safe schools collaborative
School district is one of 15 selected to participate in the National Center for Safe Supportive Schools Learning Collaborative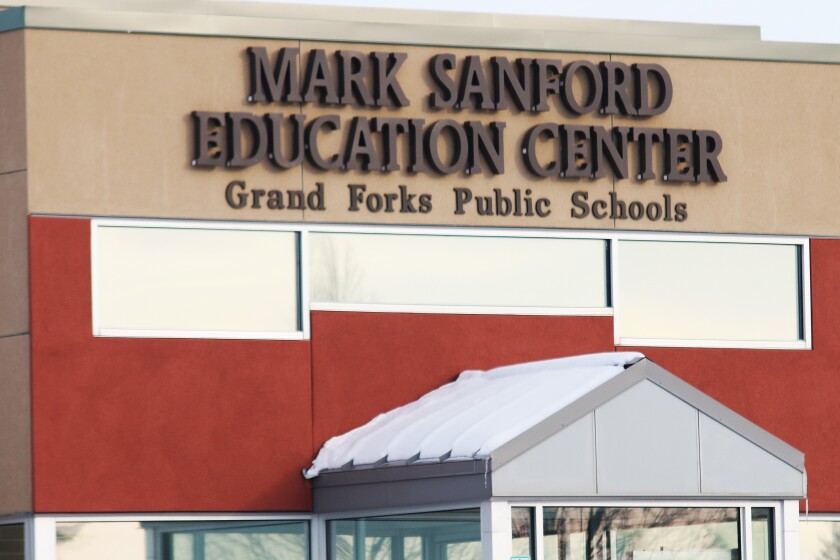 The Grand Forks school system is one of 15 nationwide to be selected to participate in the National Center for Safe Supportive Schools Learning Collaborative.
The two-year program, which begins this fall, will help school leaders promote wellbeing for all students and staff by implementing comprehensive, responsible, equitable and trauma-informed school mental health systems.
The participating school systems will receive training, technical assistance, implementation support and guidance to effectively create the conditions needed for safe, supportive schools.
The National Center for Safe Supportive Schools Learning Collaborative is a collective effort led by the National Center for School Mental Health, the National Child Traumatic Stress Network, Center for Trauma Care in Schools and the Center for Childhood Resilience.
The goals of the collaborative are in line with a priority of the Grand Forks school district's strategic plan, that of providing a comprehensive mental health system. This work is also connected to Marzano High Reliability Schools level one, which calls for safe, supportive, collaborative schools, according to school district officials.
"Thanks to the leadership of Mental Health Coordinator Geoff Gaukler and his team, we are well-positioned to implement to a greater degree the component of our strategic plan relating to mental health systems," said Superintendent Terry Brenner in a news release.
"Being chosen as one of 15 school districts across the country speaks volumes to our level of commitment to wrap services around every individual in need. Our school district and the entire community can be proud that the conversation around mental and behavioral health is front and center."
Along with Gaukler, the school system's mental health team includes Alisa Bowman, school social worker; Catherine Gillach, assistant superintendent of secondary education; Angie Jonasson, principal, Lake Agassiz Elementary School; Dana Kennelly, mental health therapist; Jennifer Modeen, school social worker and homeless liaison; Joel Schleicher, principal, and South Middle School; Tana Thorfinnson, school counselor.
It also includes community partners Amanda Francis, behavioral health and education administrator, North Dakota Department of Behavioral Health and Human Services; DeNae Haagenson, mental health therapist, Birchwood Psychological Center; Therese Hugg, vice president of therapy services, Community Violence Intervention Center; and Stephanie Winfield, school mental health coordinator, Mountain Plains Mental Health Technology Transfer Center.