Grand Forks School District receives large grants totaling more than $720,000
Funds will be used for video surveillance system, and also to develop The Mentor Center.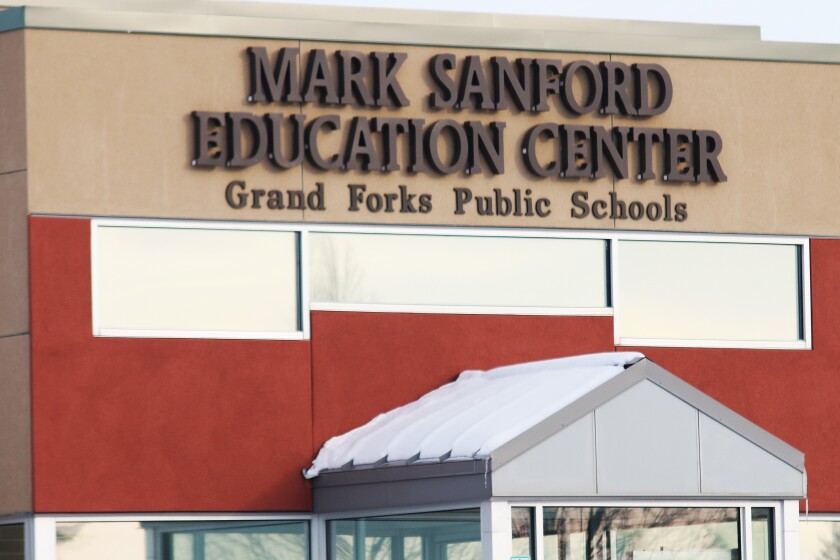 The Grand Forks School District has received two large grants that total more than $700,000.
The larger of the two is a $535,000 grant from the North Dakota State Homeland Security Grant Program. According to a release from the district, it will allow the school system to design and support a video surveillance system at all school campuses. The system will be secured and managed under one platform, and also will provide local law enforcement and school system crisis response teams full access to security data.
The grant will cover the cost of 515 sensors, multi-directional cameras, a server, and license costs, according to the district.
"Providing safe and secure schools is a priority of the district and the Homeland Security funding will be instrumental in both updating and expanding the security camera usage within all school buildings," Eric Ripley, executive director of career and technical education and technology, said in a release.
The grant application was written by Ripley, Chris Arnold, director of buildings and grounds, Jeff Compton, network services coordinator, and Taunya Schleicher, grant writer at Grand Forks Public Schools.
Also, the district received a grant for $186,597 from the Governor's Emergency Education Relief (GEER) Fund, the school district has announced. It will be used to develop and support The Mentor Center, a central resource for middle and high school students and their families to receive academic, social-emotional and technology support.
The Mentor Center will support students during afternoon and evening hours with certified and classified teaching staff, mental health professionals and technicians to support the district's distance learning platform.
Funding will also be used to support a mobile technology group to provide on-site assistance to students and families. To further enhance the learning environment during the pandemic, the school system will embed enrichment activity centers focusing on art, music, STEM and social-emotional learning.
The GEER Fund, created by the federal CARES (Coronavirus Aid, Relief, and Economic Security) Act, allows state governors to provide support to schools to develop and improve the availability of distance learning techniques and technologies.
In collaboration with the North Dakota Department of Public Instruction, the Governor's Office released a competitive grant program to support the unique challenges and inspire innovative educational practices.
The grant was written by school district personnel Geoff Gaukler, mental health coordinator; Catherine Gillach, assistant superintendent of secondary education; Tricia Lee, executive director of special education; Eric Ripley, executive director of career and technical education and technology; Taunya Schleicher, grant writer; and Jody Thompson, associate superintendent of elementary education.
More than 35 proposals were reviewed through a competitive process for the GEER fund and 20 proposals were awarded grants. Grand Forks Public Schools received the largest grant, according to a district spokesperson.