Grand Forks School Board weighs budget reduction, early retirement concerns
Long-term teachers speak out in favor of retaining early retirement benefit.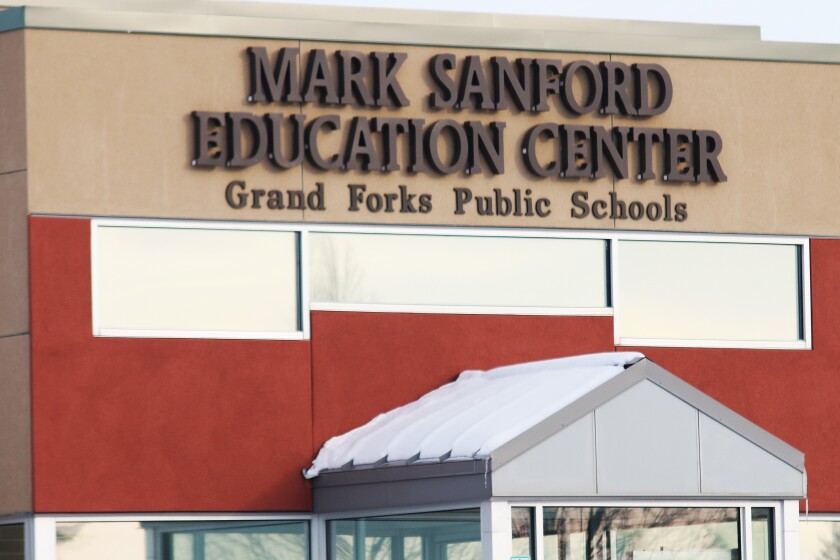 In his recent budget address to state legislators, Gov. Doug Burgum's recommendation to hold per-pupil state funding flat for the next two fiscal years may require the Grand Forks district to take "more drastic measures" beyond the initial 10% budget decrease administrators are working on for next two fiscal years, Superintendent Terry Brenner has told the Grand Forks School Board.
Grand Forks school administrators are studying ways to reduce the district's budget by $3.2 million next year, as directed by the board's Finance Committee.
Brenner outlined the process and the timeline for making budget reduction decisions at the board's regular meeting Monday, Dec. 14.
Taking into account inflation and other factors, "we are really faced with an 8 to 12% gap between revenue and expenses for the next two years," Brenner said. "With a current expense budget of about $112 million, realizing a $10 million reduction in expenses is going to be a heavy lift," because about 85% of the district's expenses are tied to salaries, he said.
District administrators are using a tiered approach to identifying budget savings, with Tier 1 being attrition; Tier 2, low-enrollment courses; and Tier 3, positions.
"We want to stay as far away from Tier 3 as possible," Brenner told the board.
Recent discussions with local state lawmakers have indicated that no increase in per-pupil aid in year 1 and a 1% increase in year 2 are possible, said Scott Berge, business manager for the district.
"Per-pupil funding (accounts for) about two-thirds of our total revenue, so it's a significant portion," Berge said.
District administrators plan to gather input from Grand Forks Education Association members, teacher-leaders and classified staff members Jan. 12-20 and present budget reduction concepts to the School Board for feedback at its Jan. 25 meeting, Brenner said.
During a discussion about possibly rescinding the district's early retirement policy, several teachers urged the board to retain the policy, maintaining that to do so would, over time, save the district money.
The long-standing policy allows teachers who have been employed for a certain number of years and who are qualified, to apply for early retirement benefits, which are paid out in equal portion annually over four years.
Fifty-six teachers qualify to apply for the benefit this year; among them, 13 have become eligible to apply this school year, according to Melissa Buchhop, GFEA president.
The application deadline is Jan. 15.
Three teachers have already submitted paperwork for the benefit, Buchhop said. "It is not fair to long-term teachers" to rescind the policy at this time.
Penny Tandeski, who has worked for the district for 31 years and has submitted her retirement notice, said "It seems loyalty means nothing" and urged the board to find other ways to solve budget woes.
To rescind the policy now "is like ripping the rug right out from under me," she said, and doing so "with basically no warning, to say is crushing is an understatement."
Said Berge: "We have a lot of difficult decisions ahead of us (including possibly cutting) individual classes, entire programs, staffing facilities, along with other adjustments we may have to make."
"(During a time when) we have a shortage of teachers, it doesn't make sense to encourage teachers to retire," said Doug Carpenter, member of the board's Finance Committee.
"We may have to look at each person's application and ask, 'Is that a hard-to-fill position?' That's another way of doing this."