Grand Forks School Board votes to return high school students to full-time, in-person learning March 8
Move ends hybrid model of alternate days of in-school learning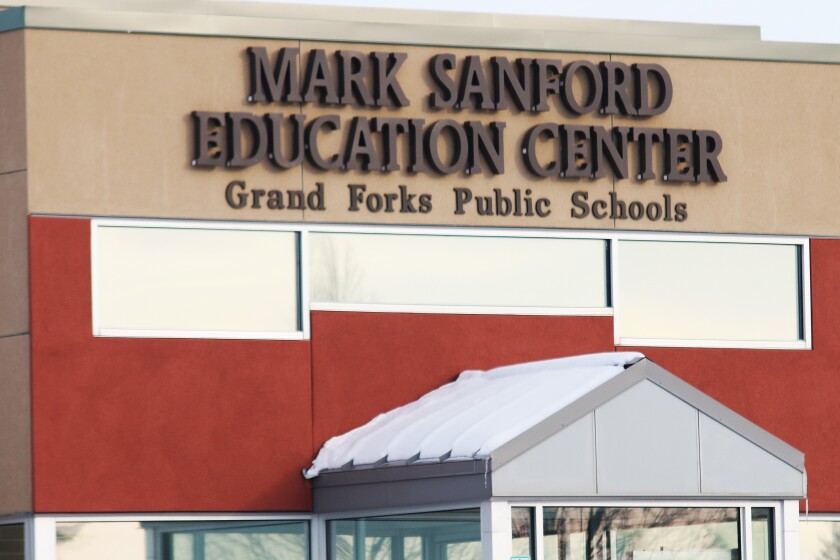 High school students will resume full-time, in-person learning March 8, the Grand Forks School Board decided at a meeting Monday, Feb. 8.
All but two board members, Shannon Mikula and Jacqueline Hoffarth, voted in favor of ending the hybrid model that has been in effect for students in grades 9-12 since the start of the school year. Voting in favor of the motion were Doug Carpenter, Chris Douthit, Amber Flynn, Eric Lunn, Jeff Manley, Bill Palmiscno and Cynthia Shabb.
Superintendent Terry Brenner had proposed several dates for board consideration but noted during the meeting that Feb. 22 "feels a bit rushed," he said. He also suggested other dates in March, including March 29, the first day of the fourth quarter.
"I'd like to get students back as soon as possible," he said, "and as soon as principals feel it can be done safely."
The state Department of Public Instruction has indicated that coronavirus vaccinations for teachers should be taking place in March.
The entire Grand Forks Public Health Department supports the reopening of schools, Ashley Nelson, a public health employee, told the board. "The big thing is going to be the masking" and maintaining social distance, she said.
Returning students to the classroom full-time March 8, which is three weeks before the end of the third quarter, will be helpful in giving students who may be falling behind academically a chance to catch up, said Kris Arason, principal at Red River High School.
A month to prepare allows him sufficient time to engage paraprofessionals and additional support staff, Arason said.
About 40 to 45 of the 65 teachers he's spoken to at Red River High School told him students "should come back sooner rather than later," Arason said.
Arason and Jon Strandell, principal at Grand Forks Central High School, indicated that the March 8 return date was workable.
Since the beginning of the school year, high school students have been in school for in-person learning on alternate days. Some consider the remote learning day as a day off from school, and are calling it a "lazy day," said Douthit, noting that he's received about 10 emails from parents who support a return to full-time, in-person learning.
Assistant Superintendent Catherine Gillach indicated last week that a subcommittee has been reviewing details necessary to prepare for returning high school students to full-time in-person learning.
Mikula voted against the March 8 return date, because she believes it did not allow enough time for parents and students to adjust to a new schedule. She has received input from students who like the hybrid model, she said.
Hoffarth feels March 8 is "way too soon" to bring students back to school full-time, although "it is important to get kids back," she said.
Of the 115 teachers who responded to a survey that Melissa Buchhop, president of the Grand Forks Education Association, conducted two weeks ago, 70% felt it was too soon to bring students back to school. The figure held true for each of the high schools, she said.
Much work must be done before the high-schoolers come back into school buildings, Brenner said, including ensuring appropriate staffing levels, working with staff members who have medical certificates, addressing concerns about lunchtime protocols, and the repositioning of stored furniture.
Recently, Brenner explained the rationale behind continuing the hybrid model throughout January, even though the numbers reflecting the level of community spread of the coronavirus have improved.
Also Monday, the board also held a workshop session on pre-referendum planning with representatives of the SitelogIQ consulting firm.
Board members continued to analyze recommendations they received from the Facilities Task Force on Dec. 17 to try to determine what level of a tax increase would be acceptable to individual homeowners.