Grand Forks School Board receives update on distance learning plan in light of school closure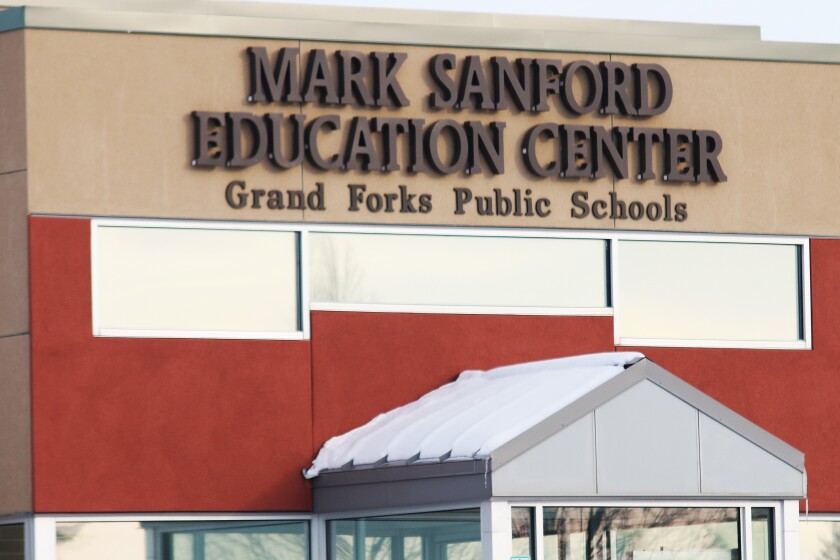 Grand Forks teachers, principals and other staff members are working as quickly as possible to finalize a plan for distance learning in light of Gov. Doug Burgum's decision to close schools indefinitely, district administrators told Grand Forks School Board members at the board's regular meeting Monday, March 23.
The plan is due by Friday, March 27, to the state's Department of Public Instruction, said Superintendent Terry Brenner.
Due to the governor's decision, all the district schools are closed, so only staff members are permitted to enter the buildings, said Associate Superintendent Jody Thompson.
In addition to developing the distance learning plan, staff members are focused on student technology and device deployment this week, Thompson said.
Schools are gearing up for the distribution of Chromebook computers for students in third grade and higher. Wednesday, March 25, from 8 a.m. to 6 p.m., will see the distribution at elementary schools as staff greet parents at a drive-thru location, get their student's name, and radio that name to someone inside the school who will deliver materials to the parent's vehicle.
A similar operation for middle and high school students will take longer, Thompson said.
Teachers are identifying the essential priority learning standards and the means for students to achieve those standards through distance learning, said Catherine Gillach, assistant superintendent.
The district has ordered "hundreds of hot spots at greatly reduced rates or free" from Midcontinent Communications to fill gaps for families in need, she said.
While students and parents may be feeling anxious about how school will continue to function, "we are hoping for grace and hope," as the district works through this process, Gillach said, adding that she's concerned "people are expecting perfection right off the shoot, (but) we're building this ship as we're sailing it."
In a related action, the School Board voted unanimously to grant Superintendent Brenner emergency powers as outlined by the North Dakota School Board Association. The action gives the superintendent latitude to prepare and submit the distance learning plan, for example, without first presenting it to the School Board.
"Our plan is due Friday. The board doesn't meet again until April 14," he said.
On a related note, Gov. Burgum is holding a conference call with all school board presidents Tuesday, March 24, said Bill Palmiscno, School Board president. He is unable to participate, but has asked the board's vice president, Amber Flynn, to represent the board.
Topics will include funding issues and the school days the governor has forgiven so far, Palmiscno said.
As a public service during the coronavirus pandemic, the Herald has opened this story to all readers, regardless of subscription status.