Grand Forks School Board gets initial look at Facilities Task Force recommendations
Proposed school consolidation could save $1.75 million annually.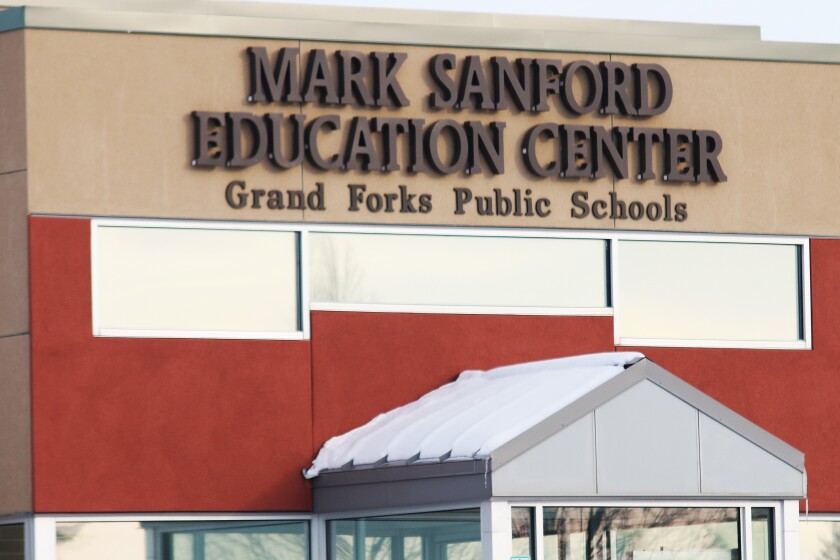 Grand Forks School Board members during a special meeting Thursday heard the rationale behind an array of recommendations by its Facilities Task Force, charting the district's future.
The task force's recommendations include consolidating Valley Middle School and West, Wilder and Winship elementary schools and replacing them with a K-8 school on the city's north side.
The task force recommended that Valley and West schools should close because renovation is no longer considered to be a viable option.
On the city's south end, task force recommendations include closing Viking Elementary School and consolidating it into a remodeled and expanded Kelly Elementary School, and closing Lewis and Clark Elementary School and consolidating it into a remodeled and expanded Ben Franklin Elementary School.
If the school consolidations the committee is proposing are carried out, an estimated $1.75 million would be saved annually.
These changes could occur over in phases over the next five to 10 years.
Several of the task force members stressed that their recommendations are not about school closures, consolidations or a referendum, but represent a means of investing in the community and building well-functioning schools that will attract families to this community and improve educational quality.
The School Board needs to use "clear and transparent messaging, not about what we're going to do, but what happens if we don't," said Dean Kuhns.
The referendum is not about consolidation, Kuhns said. It is "a choice between building for a future and having a place for these kids to go or not, having a plan or not."
The School Board intends to carefully study the recommendations in work sessions that will begin in January. Board members will take up questions related to timing of a referendum to fund these changes, student transportation, equity in education, and building designs that may accommodate a merged elementary and middle school, among other issues.
They are also considering conducting a community survey and public forums to gather more input from residents regarding the long-range master facility plan.
The Facilities Task Force has been analyzing the district's financial and physical plant challenges at regular meetings since March. Some task force members said they came into the process determined "to not spend any money" and to save a particular school they perceived as being on the chopping block.
But with the in-depth information they gained in a broad overview of the district, the condition of its facilities and its pressing financial challenges, their viewpoints changed.
They reached conclusions and have made recommendations that will improve the district far into the future, several members said.
The task force is recommending an increase of 10 mills for the district's building fund, which would mean a monthly tax increase of about $20 for a home valued at $250,000. Any increase in the mill rate would have to be approved by voters in a bond referendum, which the board is considering for June 2021.
"I believe increasing the building fund mill rate is just as important as the referendum, to keep us from being in this spot again in 25 years," said Josh Brown.
In analyzing the deteriorating infrastructure conditions at some schools in the district, his major concern was to "not throw good money after bad," Brown said.
Laurie Hollifield, a retired teacher who taught for 22 years at both of Grand Forks' high schools, said the task force process was "positive, extensive and in-depth."
"The district administration, the building principals and staff were so knowledgeable and helpful for us to gain an understanding of what's happening in the district," Hollifield said.