Grand Forks School Board decides West Elementary will not reopen
The board is proposing that West, Wilder and Winship elementary schools and Valley Middle School be consolidated into a new K-8 school to be built on the Valley school site.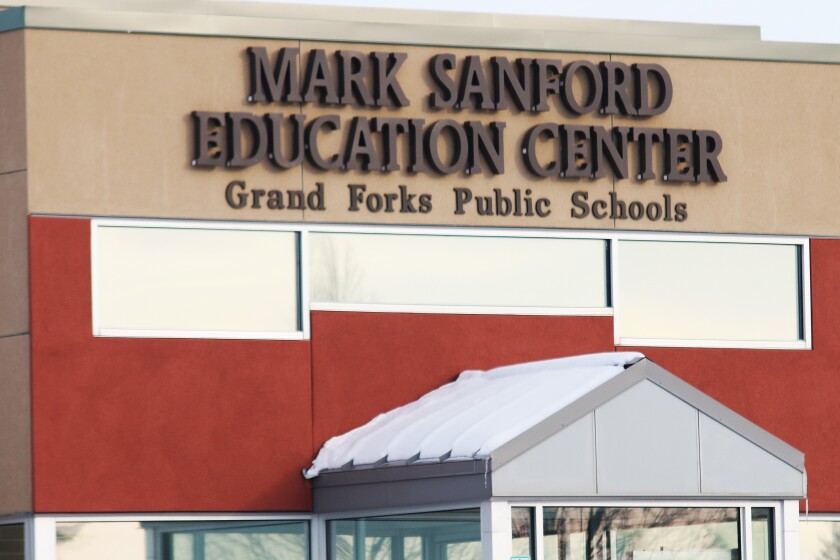 West Elementary School will not reopen and school administrators will work with the district's consulting firm to finalize language that asks voters to approve an $86 million bond referendum planned for this June, Grand Forks School Board members decided at a Monday, March 8 meeting.
The board is proposing that West, Wilder and Winship elementary schools and Valley Middle School be consolidated into a new K-8 school to be built on the Valley school site.
After lengthy discussion to determine what level of tax increase to put before voters in the referendum, the board settled on an $86 million capital bond and an increase of 10 mills for the district's building fund. For the owner of a home valued at $250,000, the total tax impact would be approximately $29 per month.
Members of the school district's consulting firm, SitelogIQ, will work with the district's bond committee and legal counsel to finalize referendum language, which will be brought to the board for official approval at its March 26 meeting.
The final resolution language must be approved by the School Board by early April, or 60 days before the referendum vote. The election may occur June 8.
A communications campaign, which will be rolled out in the coming weeks, will provide homeowners with the exact property tax implications, based on individual home valuations.
Tom Weber, senior business consultant with SitelogIQ, said this is "an extremely good time to borrow (money), if you need to borrow, because interest rates are historically low."
In the bond referendum, about $70.5 million would be used for the north-side school consolidation project, with the remainder going to major building improvements in infrastructure; safety, security and access, and learning environments.
Revenue from the additional 10 mills for the building fund will allow the district to maintain facilities properly so the district does not face the current level of deferred maintenance again.
The district's Facilities Task Force had recommended that the School Board plan for a bond referendum for $90 million to address immediate infrastructure needs and an increase of two mills in each of the next five years to address ongoing maintenance needs.
That could be followed, sometime in the future, by another bond referendum in the amount of $64.4 million to address continued facility needs, according to the task force recommendations.
The district needs a facilities investment of $160 million to $185 million over the next 10 years to address deteriorating buildings and equipment, Chris Arnold, the district's building and grounds director, has told the board.
The School Board favors asking voters for a 10-mill increase in the building fund all at once, and has reduced the bond amount to $86 million, with several members maintaining that a monthly tax-impact figure under $30 will be more acceptable to voters, in the same was $1.99 is more palatable to consumers than $2.
West Elementary School, which was closed for the 2020-21 school year and its students and teachers moved to Discovery Elementary School, has been the focus of study due to its deteriorating condition. The district's Facilities Task Force has concluded that renovation is not a viable or practical option. The cost to mitigate the facility needs at West totals $1.4 million.
After nine months of study last year, the 40-member task force also recommended that the so-called "W" schools, along with Valley Middle School, be consolidated and replaced with a K-8 school.
The new school could be developed as a single structure or as two buildings that would share common space, such as a gymnasium or cafeteria.
The task force has also recommended closing Viking Elementary School and consolidating it into a remodeled and expanded Kelly Elementary, and closing Lewis and Clark Elementary and consolidating it into a remodeled and expanded Ben Franklin Elementary.
At a special work session Jan. 21, the School Board registered an opinion that school consolidation should be considered as part of the solution to the district's financial problems.
In other action Monday, the board also:
Approved a plan for the district's summer school program, which will be offered in person for high school students from June 1 to July 7. Summer school for middle and elementary students will run Aug. 2-20.

Passed a resolution granting a continuation of emergency powers to Superintendent Terry Brenner.

And voted to grant a three-year contract to the superintendent but delayed action on salary until the contract bargaining with other employee groups are completed.