Grand Forks Police 'Safe Places' program aims to encourage LGBTQ people to report hate crimes
Officers and participating locals businesses will each receive training to assist LGBTQ people reporting hate crimes and harassment. Through the Safe Places program, LGBTQ residents will have the option to report such crimes at local businesses rather than directly to police. The police department's LGBT liaison said the goal of the program is to encourage more people to come forward with underreported harassment and hate crimes.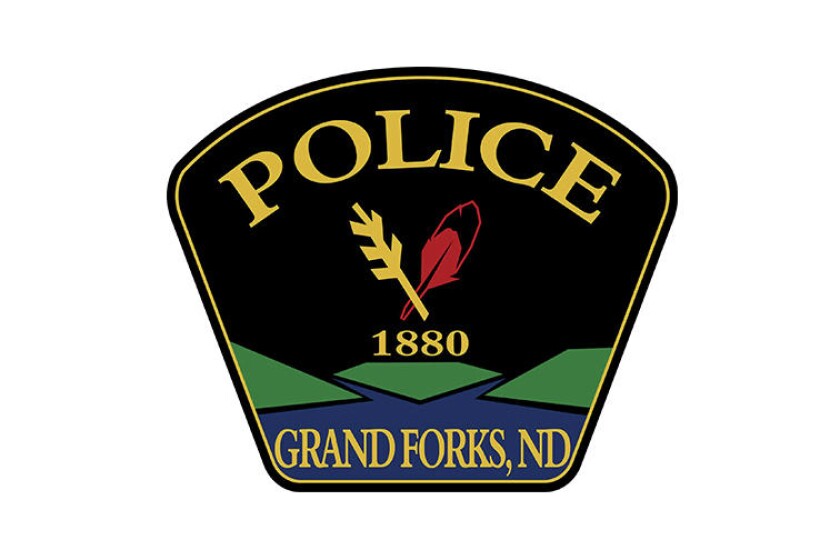 We are part of The Trust Project.
The Grand Forks Police Department LGBT Liaison Program has begun work to implement a Safe Places program in the city in order to encourage LGBTQ residents to report hate crimes and harassment that might otherwise go unreported.
Officer Brian Samson, the department's LGBT liaison, said he hopes the program will improve outreach among people who might not be comfortable interacting with police.
The program was started by the Seattle Police Department a number of years ago as a way to encourage underserved communities, and especially LGBTQ people, to come forward with underreported crimes. The idea was that people who historically have been ostracized might feel more comfortable reporting a crime in a familiar place within their community.
It seemed to work -- according to Samson, after SPD implemented the program, they saw a 200% increase in the number of harassment and hate crime reports in the community.
"Some people aren't comfortable with police coming to them, or them going to a police department," Samson said. "Seattle found that when people go to a place they're familiar with, or a local business, the people filing a complaint, or whatever's going on -- it's easier to communicate with the police better, because it's a neutral place for both parties."
To get the program up and running, GFPD went through the Seattle Police Department to receive anti-bias training and to have current GFPD policies and procedures vetted. Once GFPD had permission from SPD to use the program, they received the rainbow Safe Place stickers to put in business windows designating them as a neutral place to report crimes.
A number of businesses have already signed onto the program, Samson said, including Badman Design on South Third Street, The Love in Action Center for Community Impact on University Avenue, Northern Roots Boutique on Columbia Road, Starbucks on both South Washington and Columbia, MNH gas station on North Fifth Street, and several more who are still in talks with the police department to finalize their participation.
The police department will work with participating businesses to train them on what is expected of staff if someone wants to report a crime.
"Their staff would realize that people may be coming in and filing a police report there, and they could assist, like maybe give them a seat or make sure that they're all right," Samson said. "Kind of simple things."
In addition to anti-bias training, GFPD officers also undergo training about how to speak with people who might be hesitant to talk to police, how to respect trans people and their personal pronouns, and the broader history of LGBTQ people, which entails decades of being bullied, ostracized and discriminated against, including by police.
As a gay man who was born in Grand Forks, Samson said he personally hasn't encountered many issues in the area, and over the years he has watched LGBTQ people become more accepted in the community.
"I haven't really experienced anything negative," he said. "But I am trying to create a more positive, better future for the younger generations of LGBT people."
Still, he said, there's always room for growth and improvement, and he noted that it will be interesting to see whether there's any change in hate crime and harassment numbers once the Safe Places program has been up and running for a few months.
That room for growth was highlighted last month on the department's Facebook page. June, also known as Pride Month, each year celebrates LGBTQ people and recognizes the violence and discrimination they have overcome and often continue to face. It's common for organizations to post rainbow logos in support of LGBTQ people. At the beginning of the month, GFPD also changed their profile picture to a rainbow version of their logo.
The vitriolic backlash on the post's comment section was swift, and the logo was changed back to the normal version days later. GFPD Lt. Bill Macki said the change was not because of homophobic comments, and that the department had always intended the profile picture change to last a few days. Still, he said, he was surprised by the extent of the anti-LGBTQ comments.
"We never want our social media or our department website to be an area of contention with any part of our community," Macki said. "We're here to represent the entire community, regardless of a person's beliefs or lifestyle. We serve all, and we certainly don't want to be contributing to any member of our community not feeling comfortable or safe."
Samson said he was less surprised by the reaction, and said that as a public organization, any post that feels political is likely to elicit responses that are both negative and supportive.
Still, he said he sees a community continuing to move toward acceptance.
"There's always place for improvement," he said. "Whether it's customer relations or relations with the general public, improving relations with different cultures, or minority communities to try and get them to feel more like they can approach things that they are normally not comfortable with, and that way they know that it's all right, and to work on acceptance of all people."