Grand Forks panel moves to supplement diminished HUD money
After the Flood of 1997, Grand Forks was awash in federal money to help low- and middle-income residents. As that money -- and annual appropriations from the U.S. Department of Housing and Urban Development -- dry up, city staff recommend that Grand Forks set aside $125,000 to supplement its federally funded Community Development Block Grant program.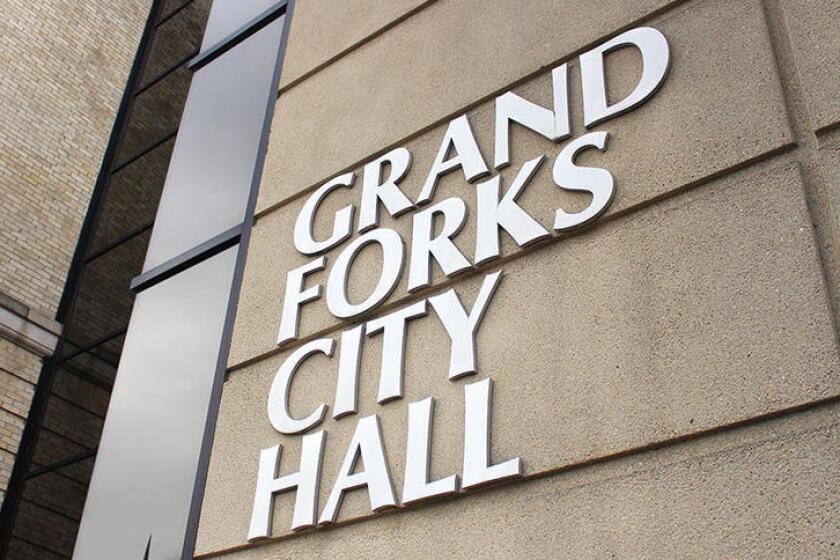 Grand Forks leaders have moved to supplement a federal program with city money.
A panel of City Council members tentatively approved on Monday, Dec. 9, a $125,700 Community Services Grant pilot program that would supplement Community Development Block Grant spending. The block grants are designed to help low- and middle-income residents and are funded by the U.S. Department of Housing and Urban Development. They were instrumental in rebuilding Grand Forks and East Grand Forks after the cities were devastated by a 1997 flood, but annual funding appropriations have generally shrunk over the past 20-plus years, even before accounting for inflation.
The feds sent the city's CDBG program $171 million after the flood. As the city recovered, program staff spent some of that money to buy or fix damaged or destroyed properties and issue no-interest loans. The annual budget has been buttressed with the money that comes back from the properties' eventual sale and repayments on the loans.
The last significant chunk of that "flood money" is invested in Grand Forks' Corporate Center, which was built about two years after the floodwaters receded. Thirty-six percent of the center's construction cost was paid for with block grant funding. That means the program is in line for 36% of the sale price when the city sells the center, which city leaders plan to do in the next year or two.
After that money -- an estimated $3.42 million -- rolls in, the program will be left with only its annual appropriation , which in 2019 is $430,422. That figure is about 85% of what it was in 2004.
Several nonprofits and other social welfare-minded institutions use program money to maintain their buildings and administer their services. St. Joseph's Social Care and Thrift Store, for instance, has used block grant money to fix up its basement, and Red River Valley Community Action is on course to spend $20,000 to get back to normal after its building flooded during a massive September rainstorm.
That "brick and mortar" money makes up the bulk of Grand Forks' annual block grant spending. The city suspended the "public service" portion of the program in 2017 amid worries that the organizations that received that money wouldn't be able to meet the Housing and Urban Development department's documentation requirements.
The proposed grant program is designed to fill the gap left by the gradual decline in HUD funding. It would be paid for with sales tax revenue, and is patterned after an arts-regranting program and a special events program, both of which are budgeted for the same amount of money from the same sales tax fund. It would also coincide with the program reinstituting public service spending.
The new grant program was offered alongside Grand Forks' proposed 2020 budget for the block grant program, which would spend $785,000 next year. About $175,000 of that figure comes from a "HomeCents" revolving loan fund that is administered via the block grant program, which means a fairer approximation of Grand Forks' block grant budget is $610,000. About two-thirds of that comes from HUD, and the remainder is a $190,000 chunk of flood money.
The grant program combined with an allocated $90,000 for public service projects means Grand Forks-area institutions would be in line for up to $215,000 between them for programming.
The vote on Monday forwarded the proposal for the grant program and the 2020 block grant budget to the City Council for final consideration. The council is scheduled to meet next on Monday, Dec. 16.