Grand Forks might pay mall aquarium company $1 million to move into Grand Cities Mall
Grand Forks leaders might pay Idaho-based SeaQuest up to $1 million to turn part of the former Kmart building in the Grand Cities Mall into one of the company's aquariums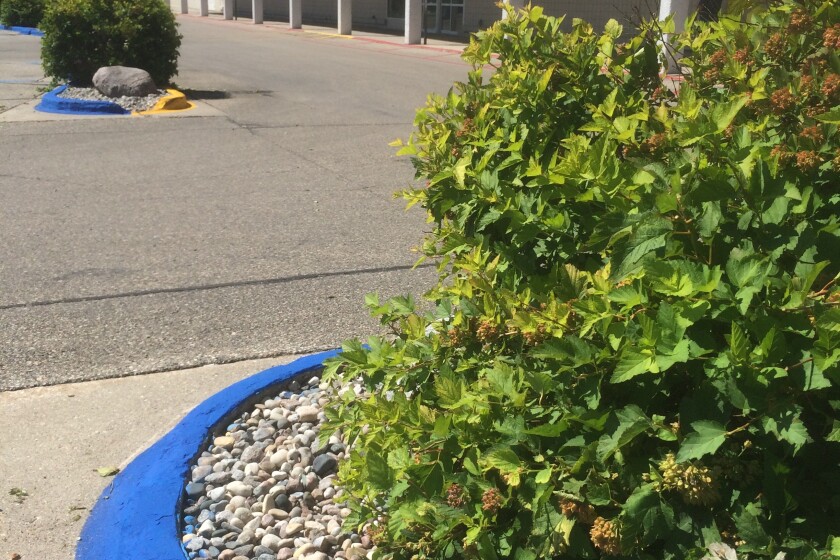 Grand Forks officials might pay a company as much as $1 million to convince it to build an aquarium here.
City Council members agreed on Monday that city administrators should continue working on a business subsidy for SeaQuest, an Idaho-based company that hopes to set up a 17,000-square-foot aquarium in the Grand Cities Mall.
"We really believe that we would be the number one destination in Grand Forks," Vince Covino, the company's CEO, told council members. Covino touted the aquarium's presumed $15 million worth of approximate yearly "economic impact," which he arrived at by multiplying the $3 million to $4 million worth of gross revenue the company expects to take in at the Grand Forks location each year and multiplying it by a factor of five to eight, a figure that comes from studies of other aquariums. The hoped-for Grand Forks aquarium, he said, would sell about 300,000 tickets each year, drawing some visitors from hundreds of miles away.
The aquarium would take up about 17,000 of the 100,000-square-foot building that used to be occupied by a Kmart store in the mall. The store closed in the spring of 2018 . The square footage of other, established SeaQuest aquariums ranges from 19,000 to 27,000 square feet.
The company has nine aquariums spread across the United States, the closest of which is in Roseville, Minn., an inner-ring suburb of Minneapolis and St. Paul. That aquarium boasts snorkeling sessions with stingrays, meetups with otters, and a "fishy kisses" session in which small, toothless fish gently nibble at the dead skin on customers' feet. It has sloth, shark, eel, capybara, and python exhibits, among others.
A regional marketing analysis paid for in part by Grand Forks' city government concluded that more young families are living in the area than before, and that the region lacked as many amusements, recreation areas and museums as its peers.
The $1 million, according to a report compiled by city staff, would aim to "reduce SeaQuest's risk in opening in the smaller metropolitan market of Grand Forks." Covino said other SeaQuest locations have received subsidies from local governments or the company's landlords. Landlords have put up between $1 million and $3.45 million, he said, and cities have put up between $350,000 and $1 million.
Whatever subsidy Grand Forks comes up with would be a grant, and SeaQuest wouldn't be asked to repay it. City Administrator Todd Feland said the company was uninterested in a loan.
Covino also said SeaQuest didn't need the full $1 million put forward by city staffers on Monday.
"We could certainly come in and do it ourselves, but there's not a city in this ... country that wouldn't be willing to pay us probably in the seven figures to get there," he told the Herald. "There's at least 60 cities that we've got high interest in bringing us there. It's just part of the incentive."
The company is "Amazon-proofing" economies, Covino told council members.
"You can't buy our experience online," he said.
If another city possessed more of a "growth mindset" or was more inclined to invest in economic development, he told the Herald, it might behoove SeaQuest to set up shop there, instead.
Council members' decision on Monday was not the final say on the subsidy. City staff are expected to bring back a more substantive proposal at the next council meeting on Monday, Aug. 2.
Telecom agreement, water pipeline financing
In related news, council members:
Tentatively approved a franchise agreement with Clarity Telecom, a South Dakota internet service provider that would aim to install dozens of miles' worth of fiber internet service across Grand Forks. Such an agreement is necessary because the company would install some of its wires alongside city infrastructure.
Tentatively approved an interim financing agreement for the Red River Valley Water Supply Project, a $1.22 billion pipeline that would pump water from the Missouri River into the Sheyenne River. That system would aim to back up Grand Forks and Fargo's existing water supplies and be a hedge against catastrophic drought. The financing agreement would cost the city about $3 million, which it plans to borrow from the Bank of North Dakota via the Garrison Diversion Conservancy District. The loan would cost the city between $109,000 and $134,000 each year, depending on whether it opts for a 40-year or 30-year term.